CNN's Fareed Zakaria on Sunday pilloried Republicans who have continued to dodge the question of whether they can back their party's presumptive presidential nominee, Donald Trump, arguing that it's past time to speak out against him.
Zakaria questioned GOP lawmakers for assuming Trump would "tone down his rhetoric and pivot to the center," even though that has proven unlikely. He cited Trump's response to last week's mass shooting in Orlando, Florida, in which the presumptive nominee posted a self-congratulatory tweet and doubled down on his proposal to ban Muslim immigrants.
"We now know who Donald Trump is. But what is the Republican Party? Most Republican leaders still hold out hope that despite the fact that Trump is, in George Will's accurate description, the most anti-conservative presidential aspirant in their party's history, he will suddenly get religion and embrace their agenda," he said.
"They believe that a 70-year-old megalomaniac, whose entire life has been devoted to ceaselessly promoting himself, and using any means to tear down others, would suddenly develop deep empathy for the party, though so far, he has used it solely as a vehicle for his own personal advancement," Zakaria continued.
The CNN host argued that the onus to mobilize against Trump is also on former cabinet members and advisers. Many foreign policy experts have argued that electing Trump would be dangerous and reckless for America's reputation abroad, but only a handful have declared that they will not support him. Meanwhile, many of the party's most influential voices have been silent on Trump.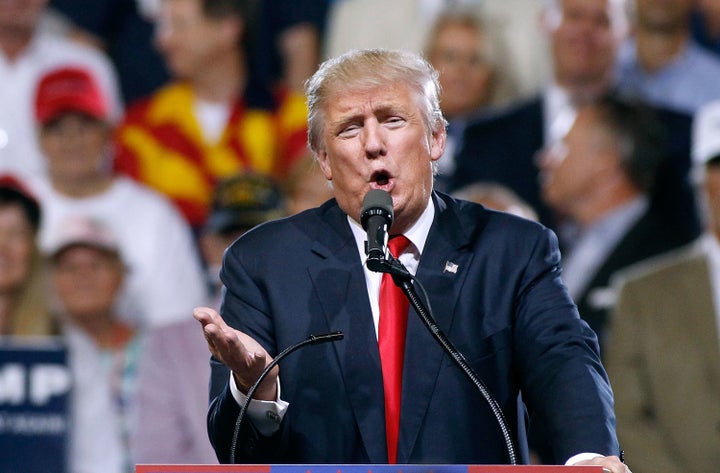 "Not one former secretary of state, defense or treasury has signed on or publicly announced that he or she will not vote for the man," Zakaria said. "Where are George Shultz, James Baker, Condoleezza Rice and Hank Paulson? Can their reputations survive their silence?"
Zakaria saved his sharpest critiques for Republicans who have resigned themselves to supporting Trump, even while condemning his rhetoric and policy proposals. He singled out Sen. John McCain (R-Ariz.), who has backed Trump, despite the real estate mogul criticizing McCain's military service and questioning his bravery as a prisoner of war.
"All John McCain needs to do to preserve his honor is to say two words: Never Trump," Zakaria said.
REAL LIFE. REAL NEWS. REAL VOICES.
Help us tell more of the stories that matter from voices that too often remain unheard.
BEFORE YOU GO
PHOTO GALLERY
Anti-Trump Street Art From Around The World