The Harvard-based "Resistance School" is expanding to a second, West Coast campus at the University of California, Berkeley.
Graduate students at the Harvard Kennedy School of Government opened "Resistance School," which offers a series of free lectures available online, in March to help give progressive activists the tools they need to combat President Donald Trump's policy agenda.
Some six months and 175,000 participants later, Resistance School's courses resume again this Thursday on Berkeley's campus. Berkeley and Harvard will alternate hosting duties for eight weekly lectures ― double the number offered in the first semester.
The Berkeley lectures are pre-taped with an in-person audience and will appear online at 6 p.m. EST on the alternating Thursdays when it formally hosts the lectures.
"As students at Berkeley, we have access to some amazing experts and we want to make those opportunities available to a wider audience," said Kori Anderson, a co-founder of "Resistance School @ Berkeley," as the Berkeley branch calls itself. "We're rooted in this area that has kind of been the center of a lot of progressive movements throughout history and continues to have this very vibrant organizing and activism community."
Policy experts and veteran activists will lead the courses. Participants are then welcome to take advantage of follow-up readings aimed at helping them apply lessons from the lectures and discuss strategy on a specified Slack channel.
Berkeley's courses are slated to focus on "effective communication," while Harvard's courses will address the idea of "leadership."
Here's a listing of themes and speakers that will be covered in the Berkeley series:
Thursday, Oct. 5, "Transforming Resistance into a Social Movement": Saru Jayaraman, co-founder and co-director of the Restaurant Opportunities Centers United (ROC United) and director of the Food Labor Research Center at University of California, Berkeley

Thursday, Oct. 19, "Cross-Cutting Messaging in a Tough Political Environment": Robert Reich, former secretary of labor and professor of public policy at the University of California, Berkeley

Thursday, Nov. 2, "Shifting Public Opinion Through Smart Messaging and Metaphors": Anat Shenker-Osorio, principal, ASO Communications

Thursday Nov. 16, "Communicating Race in Politics and Organizing": Ian Haney López, professor of public law at the University of California, Berkeley
The videos of the lectures will be available at ResistanceSchool.org, the separate website for the Resistance School @ Berkeley.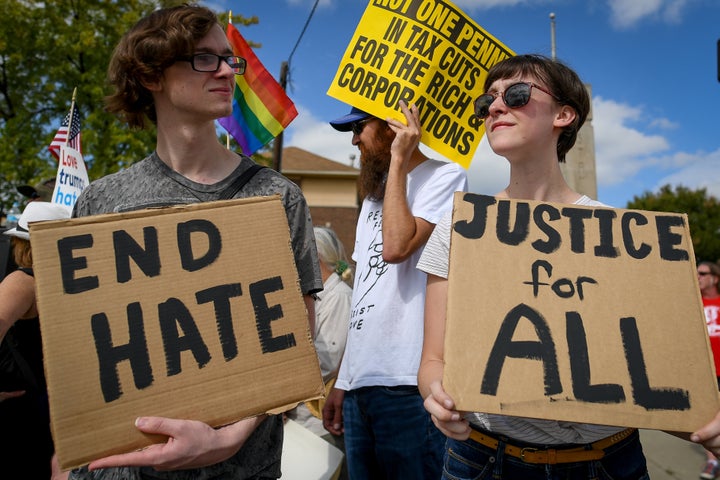 Harvard public policy expert Marshall Ganz is set to deliver the first lecture of the semester at the Harvard branch of Resistance School. Ganz's presentation on "Public Narrative" will become available online on Thursday, Oct. 12. Aside from Ganz, Harvard's Resistance School has not yet announced a complete lineup of its lecturers for the second semester.
The first semester of courses, available at ResistanceSchool.com, featured presentations from Harvard historian and human rights specialist Timothy McCarthy; Sarah El-Amine, the former executive director of Organizing for Action; Harvard's Ganz; and New York state Assemblyman and Democratic National Committee vice chair Michael Blake.
Jennifer Rivera, a spokeswoman for Harvard's Resistance School, emphasized that Resistance School organizers hope to create a "sustainable movement beyond Trump."
"We are training people to make progressive changes now and in the 2018 election and beyond," she said.
Although graduate students at Berkeley and Harvard created Resistance School, the program is not formally affiliated with either institution. In their capacities as student groups, however, the two branches of the Resistance School receive some funding from the universities. The websites of both branches offer people the opportunity to support their work with donations.
Resistance School is one of many new groups founded to channel the progressive passion inspired by opposition to President Trump's policies. Some of the most prominent new organizations include Indivisible, Flippable and SwingLeft, which each mobilize people around a different form of Democratic activism.
Before You Go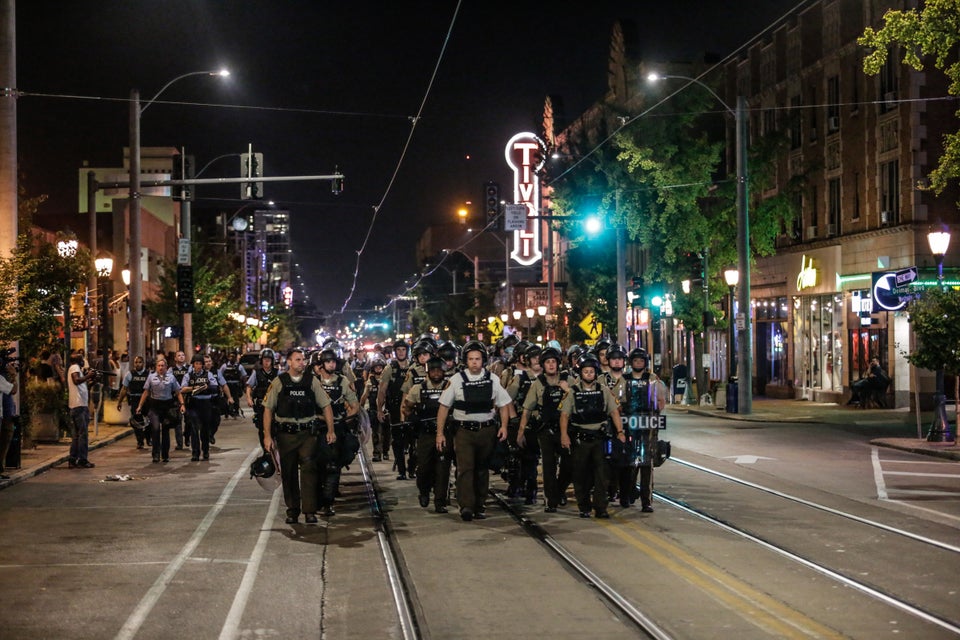 St. Louis Protests
Popular in the Community