Donald Trump restructured his campaign leadership Tuesday in a desperate attempt to turn around his flagging presidential bid.
The GOP nominee hired Steve Bannon, executive chairman of the conservative website Breitbart News, to be his campaign CEO and named Kellyanne Conway, a Republican pollster and Trump team adviser, as his new campaign manager.
Bannon will oversee Trump campaign staff and day-to-day operations, while Conway will primarily focus on messaging, according to a press release issued Wednesday morning. Conway is also expected to travel with the nominee to rallies and speeches.
"We're adding some of the best talents in politics, with the experience and expertise needed to defeat Hillary Clinton in November," Trump said in a statement.
The shakeup followed a miserable month for the Trump campaign, in which the nominee made a series of gaffes and the high-profile defections of prominent Republicans both contributed to a steep slide in his poll numbers and approval ratings.
Things got so bad this week that Republican campaign operatives openly wondered whether Trump could be deliberately sabotaging his own campaign. Trump attempted to put those fears to rest on Wednesday. "I am committed to doing whatever it takes to win this election, and ultimately become president," he said.
The addition of Bannon and Conway to the campaign's leadership was widely seen as a demotion for Trump's campaign chairman Paul Manafort, a veteran GOP operative. Manafort assumed sole responsibility for Trump's campaign in July, after Trump fired longtime campaign manager Corey Lewandowski.
"Bannon will play to Trump's worst sensibilities."
Manafort said in the campaign press release that the new staffers would "undoubtedly help take the campaign to new levels of success."
But with fewer than 12 weeks to go in the 2016 campaign, many of Trump's aides and advisors in recent days have acknowledged that a major change will be needed in order for him to remain competitive against Clinton through November.
Trump appeared to be trying to connect with minority and independent voters during a speech Tuesday night in Wisconsin, where he tamped down his natural urge to attack critics, exaggerate facts and speak off the cuff. But as with many of the former reality TV personality's so-called "pivots," this new, measured style is unlikely to last.
The hiring of Bannon ― a brash former Goldman Sachs banker with no experience running a political campaign ― was widely seen Wednesday as a sign that Trump intends to embrace the pugilistic, divisive style of campaigning that he believes won him the GOP nomination.
Known as a devil-may-care conservative, Bannon's populist and nationalist sympathies reflect his longstanding disgust with both major political parties. And like Trump, Bannon enjoys needling the political establishment. The businessman boasted in his statement Wednesday that Bannon had once been called the "most dangerous political operative in America,"
Yet for longtime aides and supporters loyal to Trump, Bannon's hiring is cause for concern. "Bannon will play to Trump's worst sensibilities," said a source close to the Trump campaign, who spoke on the condition of anonymity.
Trump's decision to hire Bannon followed months of conversations between the pair. Bannon urged the impulsive, angry presidential nominee to ignore people who wanted him to tone it down, according to The Washington Post.
The advice resonated with Trump, who has resisted calls to "pivot" throughout his campaign. "I am who I am," Trump said in an interview with a Wisconsin TV station Tuesday. "I don't want to change. Everyone talks about, 'Oh, well you're going to pivot, you're going to.' I don't want to pivot. I mean, you have to be you. If you start pivoting, you're not being honest with people."
Before You Go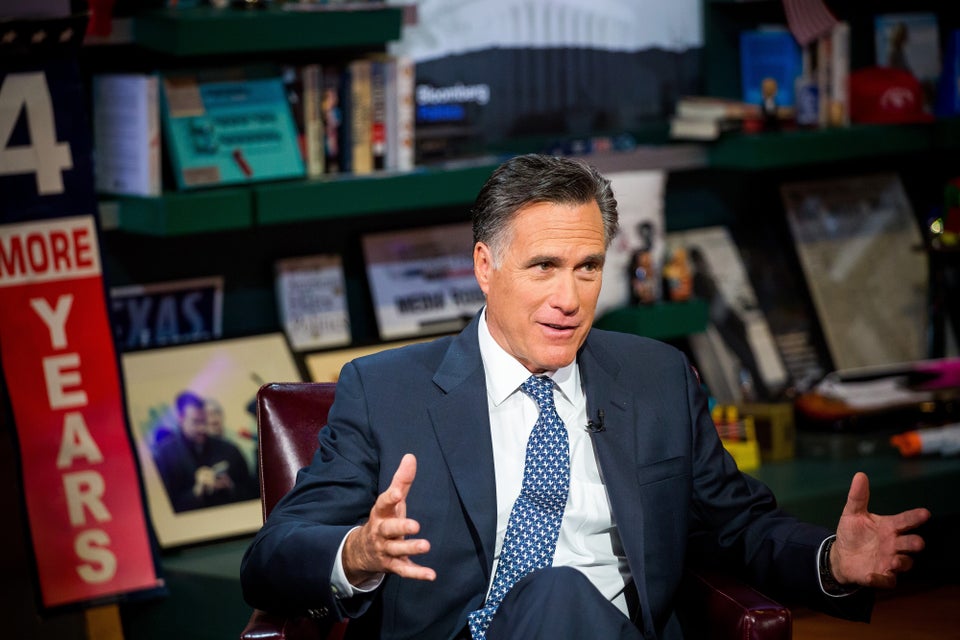 Republicans Who Have Refused To Back Donald Trump
Popular in the Community