WATERVILLE VALLEY, N.H. -- Republican front-runner Donald Trump refused to say whether he supports overturning the Supreme Court's landmark 1973 Roe v. Wade decision, raising new questions about his commitment to opposing abortion rights.
At a campaign rally here on Tuesday night, a man in the audience cited the infamous Kermit Gosnell case to question Trump about his abortion views.
"You can see how when a bill is enacted as the Roe v. Wade thing, all of these things tend to decay, decay, decay and just devolve in this butchering we see now," the man said. "Will you try to --"
The man in the crowd, however, wasn't satisfied with Trump's initial attempt to deflect the question.
"Defund that, and repeal Roe v. Wade?" he asked the candidate.
"Well, the answer is yes, defund," Trump said. "The other, you need a lot of Supreme Court justices. But we're gonna be looking at that also very, very carefully. But you need a lot of Supreme Court judges. But defund, yes, we're going to be doing that."
Trump's ambiguous comments on abortion stand in stark contrast to the hard-line declarations from the three GOP contenders who have been polling closest to Trump in recent national surveys -- Sen. Marco Rubio (R-Fla.), retired neurosurgeon Ben Carson and Sen. Ted Cruz (R-Texas).
During an appearance on "Meet the Press" in October, Carson said that he would "love" to see Roe v. Wade overturned.
Rubio has said that he does not support abortion rights, even in cases of rape or incest, and Cruz recently lauded an endorsement he'd received from Troy Newman, who has called for the execution of doctors who provide abortions.
Trump's own position on abortion has shifted dramatically over the years, even as it remains nebulous to this day.
During his early decades in public life, Trump supported abortion rights, writing in his 2000 book The America We Deserve about his own "pro-choice instincts."
"I support a woman's right to choose, for example, but I am uncomfortable with the procedures," Trump wrote.
Then, as he flirted with a Republican presidential run in advance of the 2012 election, Trump changed his position, characterizing himself as "pro-life" at the 2011 CPAC conference.
But last summer, Trump said that his sister, Maryanne Trump Barry -- a federal appellate judge whom abortion rights opponents regard unfavorably -- would be a "phenomenal" Supreme Court justice.
The GOP front-runner's refusal on Tuesday to say whether he would take steps toward overturning Roe v. Wade drew a rebuke from the campaign of former Florida Gov. Jeb Bush (R).
"That is the answer a pro-choice politician who is pretending to be pro-life gives," Bush's communications director, Tim Miller, told The Huffington Post. "Jeb has a consistent, proven commitment to promoting legislation that would advance the pro-life cause and appointing reliably conservative justices."
Watch the video above to see Trump's full remarks on whether he supports overturning Roe v. Wade.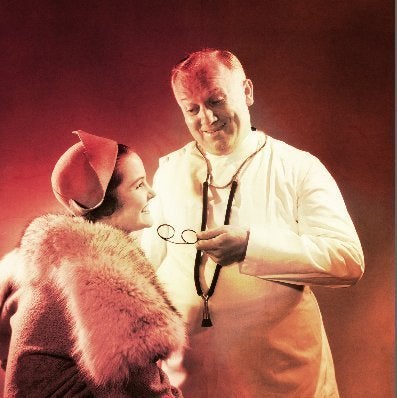 Myths About Abortion That Need To Be Busted
Support HuffPost
The Stakes Have Never Been Higher
Related
Popular in the Community