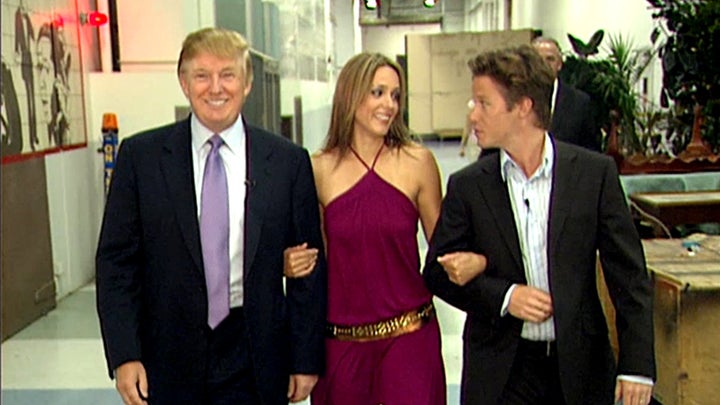 When it comes to the treatment of women, the Republican Party's standards are clearly far lower than those of the business world. The latest evidence is stark: While the GOP sticks by Donald Trump, just caught on tape talking about women in the crudest terms and boasting about sexual assault, NBC is reportedly cutting ties with "Today" show host Billy Bush, who was caught on that same video.
And recall just this summer, Fox News, long a safe space for so-called traditional views on women, ousted its CEO and Chairman Roger Ailes in the face of sexual harassment charges. He's now advising Trump.
The networks are sending clear messages about acceptable behavior. The GOP is sending a different signal.
Though many in the Republican Party condemned Trump's behavior in the leaked 2005 video and a few have withdrawn their endorsements, the fact is, the orange-hued reality TV impresario is still the party's nominee. For President. Of the United States. Sure, it's likely too late for the GOP to kick him off the ticket. But they could've done a lot more disavowing.
Trump still has the endorsement of the Republican speaker of the House of Representatives and the backing of Reince Priebus, who chairs the Republican National Committee. Sen. Marco Rubio (R-Fla.) said Tuesday that he will still vote for Trump. New Jersey Gov. Chris Christie (R) is standing by him. Former New York City Mayor Rudy Giuliani (R) is sticking with him, too.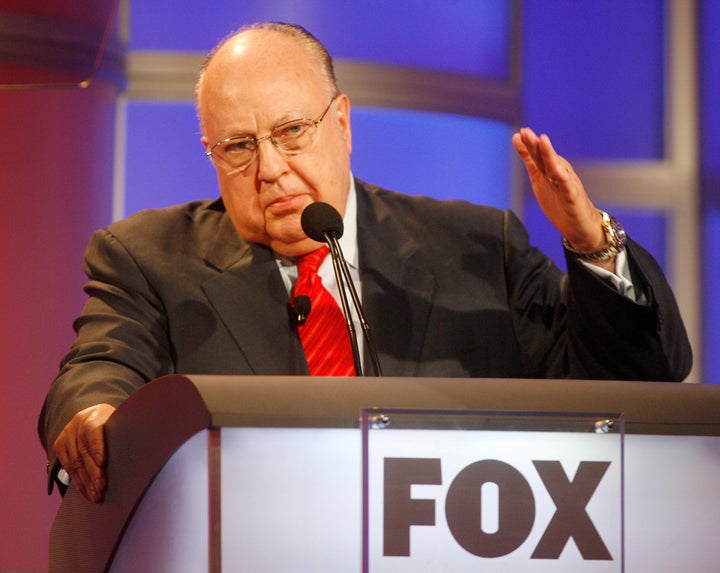 The Republican Senate is holding up a Supreme Court nominee, on the hope that Trump will win and nominate someone they like. Put another way, Republicans are choosing a high court pick over, well, women. No wonder the party is grappling with a "woman problem," as HuffPost's Laura Bassett reports in detail.
Trump still gets to go on national television, debate Hillary Clinton, and be treated like a serious contender for president. It's worth emphasizing that if he actually won that role ― and it's looking less likely that he will ― Trump would become the boss of millions of people. A man with a long track record of misogyny and sexual harassment (even before that damning video dropped) would be in charge of many, many female employees.
No company would allow such a boss to operate ― not once public reports of his embarrassing behavior surfaced. The days of the smarmy boss with a cigar stuffed in his mouth, grabbing secretaries by the ass, are long gone. (Ailes, who embodied that kind of boss, is out, remember? Fox has come a long way since Bill O'Reilly faced sexual harassment charges a decade ago and emerged unscathed.)
The 2005 video was hardly the first report on Trump's objectionable behavior toward women to surface. Trump and his companies have been sued for mistreating women in at least 20 lawsuits, USA Today reported Monday.
While there's no doubt that there is still a good deal of unconscious bias against women in the business and political world, Trump actually appears to explicitly operate under the belief that women are inferior. Women are objects to be ranked, as he did in his appearances on Howard Stern's shows. They're vessels to carry babies and they're caretakers to manage households and children, as reflected in his parental leave policy, which leaves men out entirely.
The most important role a woman could ever have, Trump's daughter said in a recent ad, is as a mother.
His party members hold similar views, though maybe some of them don't even realize it. This week, even as many Republicans condemned Trump's treatment of women, they couched their criticism "as fathers of daughters" and "husbands of wives," as though the mistreatment of women could only be understood via their role toward men.
"[Trump]'s terribly sexist. He's a womanizer for sure," longtime Trump Organization executive Barbara Res told the Daily Beast's Olivia Nuzzi in an interview this week. "He hired me for a specific reason: Because I was really good. And he told me, and he believed this, that women had to work harder and be smarter."
"'Men are better than women,'" Res quotes Trump as saying, "'but a good woman is better than 10 men.'"
Most businesses today have a clear no-tolerance policy about sexual discrimination and harassment. Many companies are even looking at their pay practices to ensure gender equity. They're establishing parental leave policies that include men.
It's 2016 and gender equality is the standard practice and language of the business world. Of course, sexual discrimination and harassment still exists. Just this month, a handful of McDonald's workers filed sexual harassment claims against the fast food giant. It's just that no one thinks it's OK anymore.
No company in the world would publicly tolerate its employees ― let alone its CEO ― publicly objectifying female employees. Never mind an employee talking about how he just grabs them by "the pussy," as Trump did in that video.
"It is not clear if Mr. Trump would qualify to be hired as a janitor, let alone a senior executive," Andrew Ross Sorkin writes in The New York Times. The piece explains that most companies today are pretty strict about this kind of thing ― we've long moved past the "Mad Men" era.
The business world, which the party has long championed, has moved past its misogynistic policies. When will the Republicans catch up?
Popular in the Community