WASHINGTON ― President Donald Trump has yet to make any major comments on Alabama GOP Senate nominee Roy Moore, nearly a week after multiple women accused the controversial judge of sexual misconduct when they were teenagers and he was in his 30s.
Briefing reporters Thursday afternoon, White House press secretary Sarah Huckabee Sanders repeatedly said that "the people of Alabama should make that decision" whether to support Moore and would not say whether Trump believes the allegations.
"The president has been clear that if any of these allegations are true, allegations that he takes very seriously, finds very troubling, if those do happen to be true, then he should do the right thing and step aside," she said.
After much back and forth, she insisted that she "had nothing further to add on that front."
The president twice dodged questions from reporters this week: once on Tuesday night, when he returned to the White House, and again on Wednesday, after a previously unscheduled speech to summarize and boast about his travels.
On Thursday, when asked why Trump has been conspicuously silent about Moore, White House counselor Kellyanne Conway said the president has been too busy to comment.
"Well, the president made a statement when he was in Asia, and he's been very busy here working on explaining to the country exactly what happened in his Asia trip," she said on Fox News. "This is an important topic, but in terms of this particular issue and this particular Senate race, I will not get ahead of the president and anything he wishes to add."
Trump has had a quiet schedule since returning from Asia, but on Thursday, he met with Republican lawmakers on Capitol Hill as they voted to pass their much-anticipated tax legislation — and again he ignored questions on Moore. He had no other events scheduled that day.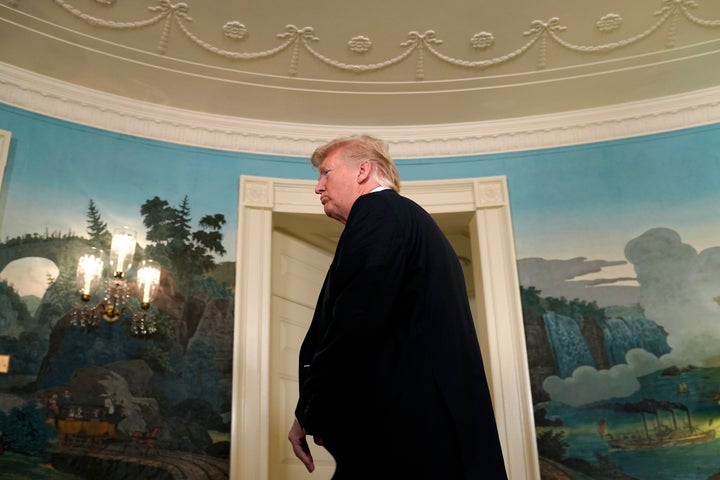 During his Asia trip, Trump claimed that he had not been following the story closely because "I do not watch much television."
"I haven't gotten to see too much. And believe it or not, even when I'm in Washington or New York, I do not watch much television. I know they like to say that. People that don't know me, they like to say I watch television ― people with fake sources. You know, fake reporters, fake sources. But I don't get to watch much television. Primarily because of documents. I'm reading documents. A lot. And different things," he told reporters. "Honestly, I'd have to look at it, and I'd have to see, because, again, I'm dealing with the president of China, the president of Russia."
The only official comment from Trump came last Friday, when Sanders issued a statement saying that he "believes that we cannot allow a mere allegation ― in this case, one from many years ago ― to destroy a person's life" but that if the allegations are true, "Judge Moore will do the right thing and step aside."
On Wednesday night, three more women came forward with misconduct allegations against Moore, with several accounts involving Moore preying on teenage girls at his local mall.
A defiant Moore has continually denied the allegations, claiming they are a conspiracy against him and following a common Trump strategy of blaming the media.
"Obviously I've made a few people mad. I'm the only one who can unite Democrats and Republicans because I seem to be opposed by both," he said at a campaign event Tuesday night. "They've spent over $30 million to try to take me out, they've done everything they could, and now they're together to try to keep me from going to Washington."
He added that he thinks he is "being harassed by the media."
Trump notably backed Moore's special election primary opponent, GOP establishment candidate Sen. Luther Strange (R-Ala.), who was selected to temporarily fill the seat left vacant by Attorney General Jeff Sessions.
However, many members of the president's base, including former White House chief strategist Steve Bannon, supported Moore.
During his presidential campaign, Trump dismissed allegations of sexual misconduct against himself from more than a dozen women and threatened to sue some of his accusers. Last fall, he claimed that a 2005 tape of him bragging about sexual assault was "locker room talk."
Yet Republicans still backed him.
On Tuesday, when asked to square the hypocrisy of their denunciations of Moore and support of Trump last year, many GOP lawmakers on Capitol Hill ignored HuffPost's inquiries.
Sanders would not explain the discrepancy when asked by reporters on Thursday.
"I think the president has certainly a lot more insight into what he personally did or didn't do, and he spoke out about that directly during the campaign," she said. "I don't have anything further to add beyond that."
This story has been updated with comments from White House press secretary Sarah Huckabee Sanders on Thursday afternoon.
Before You Go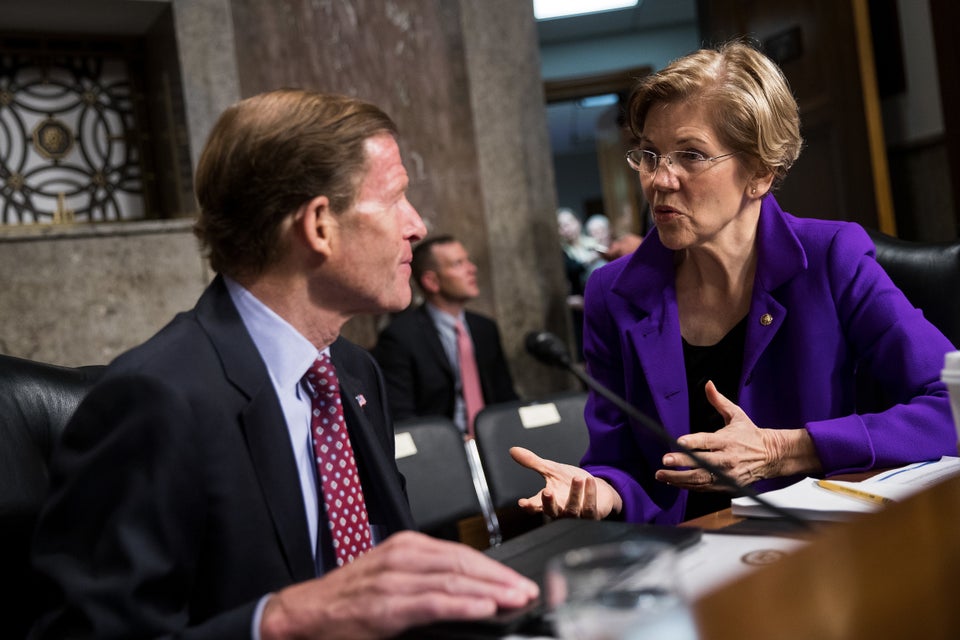 2017 Scenes From Congress & Capitol Hill
Popular in the Community