Republican presidential candidate Donald Trump said Monday that he supports Russia bombing Islamic State targets in Syria.
Trump sat down with NBC's "Today" anchor Matt Lauer for a town hall-style discussion in New Hampshire. When asked about his strategy to defeat the Islamic State, Trump said he "would build our military so strong and so good. I would make it so ... that no one is going to mess with us."
"If Russia wants to go into Syria and bomb the hell out of ISIS, I'm sort of OK with that," Trump said. "If [Russian President Vladimir] Putin wants to go in and drop bombs on ISIS, I'm OK with it, but we have to do it too."
Trump criticized Putin's attitude toward the U.S., but said that he thinks they would have a good relationship. If not, "I will find people who can."
He also said that he'd send any Syrian refugees coming to the U.S. back to Europe, telling Lauer that they "could be the greatest Trojan horse of all time."
"It's going to cost billions of dollars" to take in the large numbers of people that the Obama administration has promised, he said. "If that happens, I'm sending them back."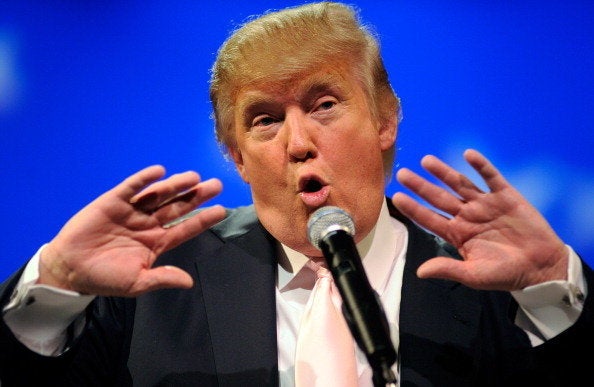 The Faces of Donald Trump
Popular in the Community