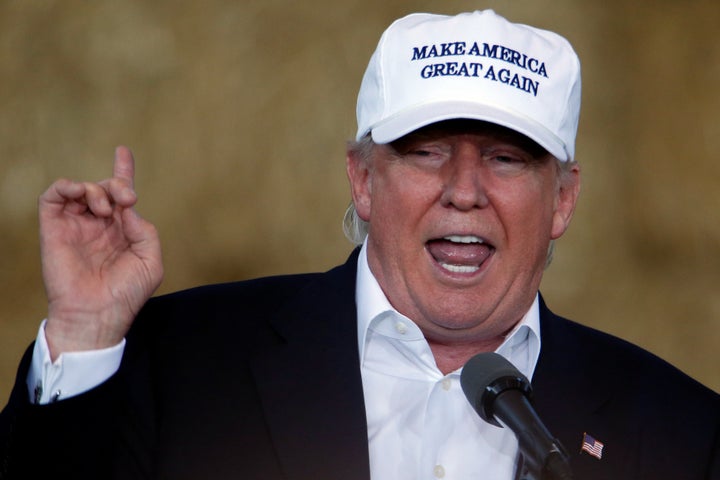 WASHINGTON ― The FBI should investigate whether there was any collusion between Donald Trump's campaign and Russian hackers suspected of penetrating Democratic servers, according to a letter sent to the bureau by top House Democrats on Tuesday.
The email systems of both the Democratic National Committee and the Democratic Congressional Campaign Committee were hacked earlier this year, with damaging data released to Wikileaks just before the Democratic National Convention nominated Hillary Clinton for president.
Although federal officials have declined to say publicly that Russia is to blame, the attempt to potentially interfere in the U.S. election is widely believed to have been carried out by Vladimir Putin's government. Meanwhile, Trump, the GOP's nominee, has frequently lauded Russia and Putin, and several of his current and former advisers have strong ties to that nation. 
For the top Democrats on the House Judiciary, Foreign Affairs, Homeland Security, and Oversight and Government Reform committees, those facts are suggestive enough to warrant further investigation.
"Serious questions have been raised about overt and covert actions by Trump campaign officials on behalf of Russian interests," states the letter to FBI Director James Comey from Reps. Eliot Engel (N.Y.), Elijah Cummings (Md.), John Conyers (Mich.) and Bennie Thompson (Miss.).
"It is critical for the American public to know whether those actions may have directly caused or indirectly motivated attacks against Democratic institutions and our fundamental election process," the lawmakers wrote.
The Trump campaign did not respond to a request for comment.
REAL LIFE. REAL NEWS. REAL VOICES.
Help us tell more of the stories that matter from voices that too often remain unheard.