WASHINGTON ― President Donald Trump on Sunday lashed out against what he called a "phony" investigation into whether his campaign colluded with Russia last year, criticizing Democrats for conducting a "witch hunt" and saying that they ― including Hillary Clinton ― are the guilty ones.
"There is so much GUILT by Democrats/Clinton, and now the facts are pouring out," he tweeted.
Trump's Sunday morning rant on Twitter came amid reports that special counsel Robert Mueller, leading an independent investigation into the possible collusion and obstruction of justice, has filed the first criminal charges in the case. The indictment could be unsealed as soon as Monday, according to the reports.
Insisting that collusion between his campaign and Russians "doesn't exist," Trump on Sunday proclaimed that Republicans "are now fighting back like never before." He said that instead of investigating his campaign, more scrutiny is needed of Clinton and the Democratic National Committee for reportedly helping fund research contained in a Trump dossier that has come up in the investigations.
Trump has regularly said that Mueller's probe, as well as the multiple congressional panels looking into the collusion issue, are a "witch hunt."
Rep. Adam Schiff (D-Calif.), vice chair of the House Intelligence Committee, said on Sunday that the target of the indictment stemming from Mueller's investigation is "likely" former Trump campaign chairman Paul Manafort or former national security adviser Mike Flynn, who have both faced scrutiny for ties to Russia.
Appearing on ABC's "This Week," he said members of the the House intelligence panel ― who are conducting their own investigation into ties between Trump's campaign and Russia ― "haven't been informed of who it is, and I don't think it would been appropriate for Bob Mueller to tell us."
Sen. Angus King (I-Maine) said on CNN on Sunday that "whatever it is, it's really just the beginning."
King is on the Senate Intelligence Committee, which is also conducting a probe into the possible collusion.
Later Sunday, Trump again criticized the "'Russia' talk," claiming it was an effort to shift attention away from the Republican push to pass tax cuts.
Before You Go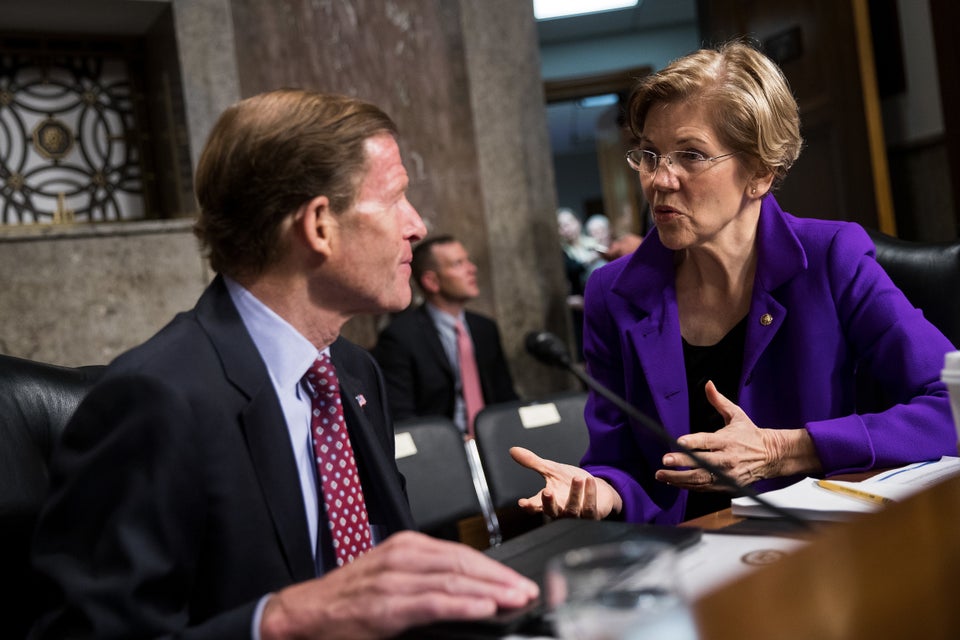 2017 Scenes From Congress & Capitol Hill
Popular in the Community