"I think I've made a lot of sacrifices. I work very, very hard. I've created thousands and thousands of jobs, tens of thousands of jobs, built great structures. I've done ― I've had ― I've had tremendous success. I think I've done a lot," Trump said.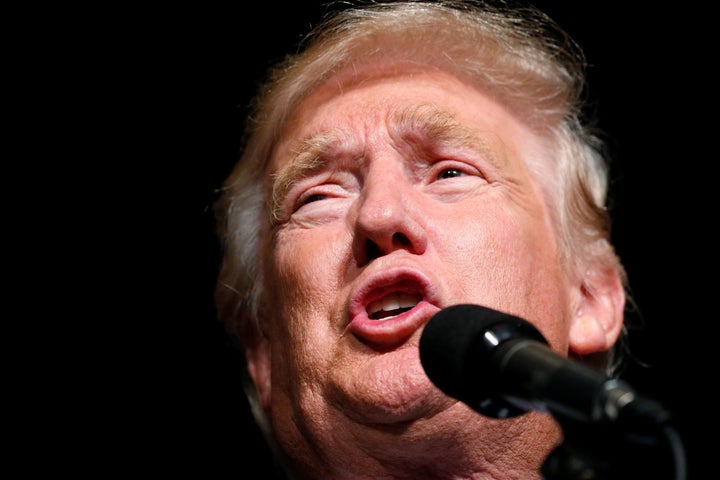 That statement was a response to Khizr Khan, the father of a fallen Muslim American war hero who gave a powerful speech at last week's 2016 Democratic National Convention. Khan asked Trump if he has ever read the U.S. Constitution and challenged him to "go look at the graves of the brave patriots who died defending this country."
"You have sacrificed nothing," Khan said. "We cannot solve our problems by building walls. We are stronger together. We will keep getting stronger when Hillary Clinton becomes our president."
Paul Rieckoff, the founder and CEO of the nonpartisan group Iraq and Afghanistan Veterans of America, said it's "insulting, foolish and ignorant" for Trump to compare his "sacrifices" to that of a Gold Star family like the Khans.
"You have sacrificed nothing."
Twitter users quickly responded and made a mockery of Trump using the hashtag #TrumpSacrifices. John Oliver, host of HBO's "Last Week Tonight," may have summed it up best when he claimed Trump's comments are merely "self-serving half-truths from a self-serving half-man who has somehow convinced half the country that sacrifice is the same thing as success."
Based on other statements Trump has made, it seems he indeed may not know the actual definition of sacrifice.
Trump's 'Scary,' Vietnam-Like Sacrifice
Trump has never served in the military, but he did once claim he'd had a battle that was "scary, like Vietnam": the fight to not get a sexually transmitted disease.
More than 58,000 Americans actually made a sacrifice when they died in the Vietnam War.
On Monday, Trump joked he had "always wanted" to receive a Purple Heart, which is given in the name of the president to those wounded or killed while serving in the U.S. military.
Coal Mine Owners' Sacrifice
Speaking in Pennsylvania on Monday, Trump claimed he has friends who own coal mines and are going without food because environmental regulations are too strict, despite the fact that mining companies have historically been able to choose profit over safety.
"I mean, they can't live. They can't ― they can't eat," Trump said.
The average wage for U.S. coal miners was $82,058, according to a 2013 report from the National Mining Association.
Self-Funding Sacrifice
Trump has continually claimed that he self-funded his primary campaign. The needs of the general election, though, have forced him to open up to campaign fundraising.
The GOP candidate framed the need to ask supporters for money as a selfless act, claiming he's doing it for the party.
"I mean, do I want to sell a couple of buildings and self-fund?" Trump said in May. "I don't know that I want to do that necessarily, but I really won't be asking for money for myself, I'll be asking money for the party."
2016 Presidential Campaign Sacrifice
Trump first announced his presidential run in June 2015, arguing that it was necessary for him to make America great again despite having a nice life and family.
"I will tell you, I love my life. I have a wonderful family. They're saying, 'Dad, you're going to do something that's going to be so tough,'" Trump said.
Trump argued a "really, really successful person" can't run for public office, but he somehow found a way.
"You know, all of my life, I've heard that a truly successful person, a really, really successful person and even modestly successful cannot run for public office. Just can't happen. And yet that's the kind of mindset that you need to make this country great again," Trump said. "So ladies and gentlemen… I am officially running… for president of the United States, and we are going to make our country great again."
"I could be having a very nice life right now," he said. "I don't have to be with you people ranting and raving."
A request for comment on Trump's personal definition of sacrifice wasn't immediately returned.
Before You Go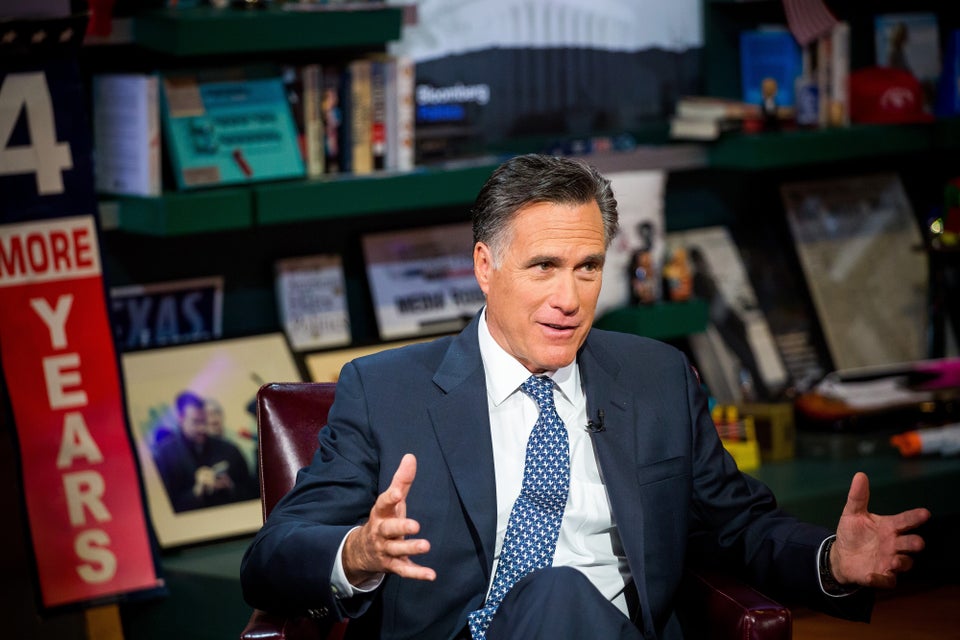 Republicans Who Have Refused To Back Donald Trump
Popular in the Community