WASHINGTON ― President Donald Trump is following up on a campaign promise by donating his salary to the National Park Service.
White House press secretary Sean Spicer on Monday presented Interior Secretary Ryan Zinke a check for $78,333.32 ― the president's first quarter salary ― during a daily press briefing at the White House.
Zinke said his department will use the money to improve maintenance of the nation's battlefields. He added that he was "excited about that opportunity."
During the campaign, Trump vowed he would not accept a salary as president. The law requires he receive one, however, so he is donating it instead. The president earns $400,000 per year, and Trump plans to donate all of it, according to the White House.
The president had an early run-in with the National Park Service as well. One day after he was sworn into office, Trump pressured the NPS director to substantiate unfounded claims of unprecedented attendance at his inauguration.
Before You Go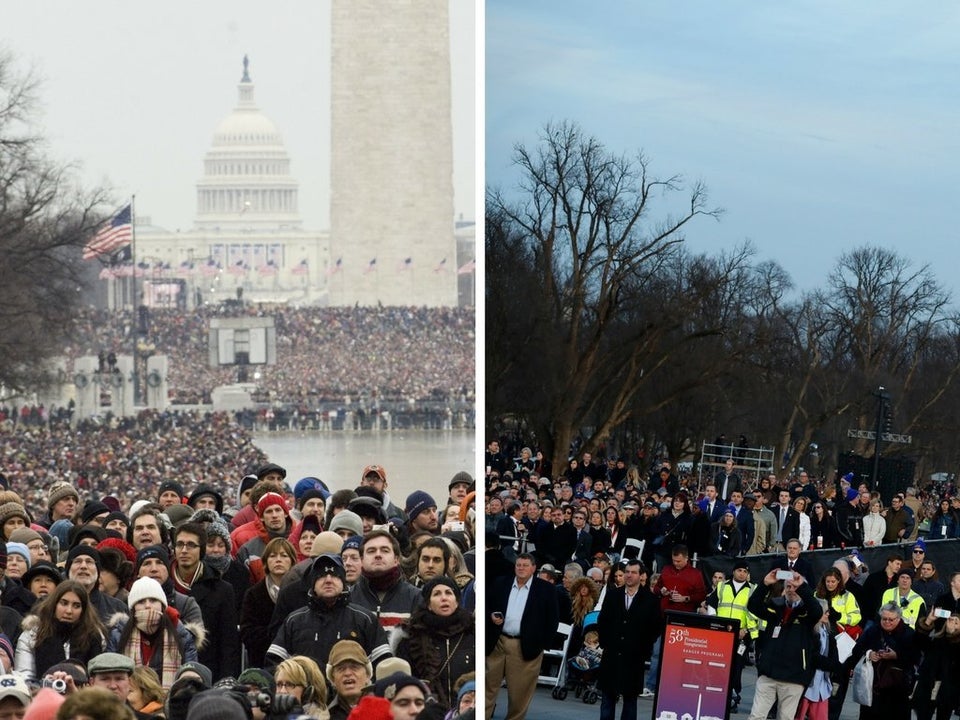 Obama /Trump Inauguration Crowds
Popular in the Community