CBS' Lesley Stahl told Trump that people in the LGBTQ community are among those expressing fear in the wake of his election. Trump responded that he'd mentioned the LGBTQ community during his Republican National Convention remarks, and that "everybody said that was so great."
In Trump's RNC speech, delivered after the mass shooting at a nightclub in Orlando, he said he would do "everything in my power to protect our LGBT citizens from the violence and oppression of a hateful foreign ideology."
And on Sunday, Trump said the Supreme Court ruling on marriage equality will remain the law of the land, despite concerns expressed by the LGBTQ community that that decision may be reversed during his presidency.
"It's irrelevant because it was already settled," he said. "These cases have gone to the Supreme Court, it's settled and I'm fine with it."
Trump's logic that the Supreme Court's ruling is the final word doesn't seem to apply across the board. In the same interview, Trump affirmed the likelihood that he would appoint Supreme Court justices who oppose abortion access. He said some women will likely have to travel to other states for an abortion if Roe v. Wade is overturned.
"Well, we'll see what happens," he said.
Before You Go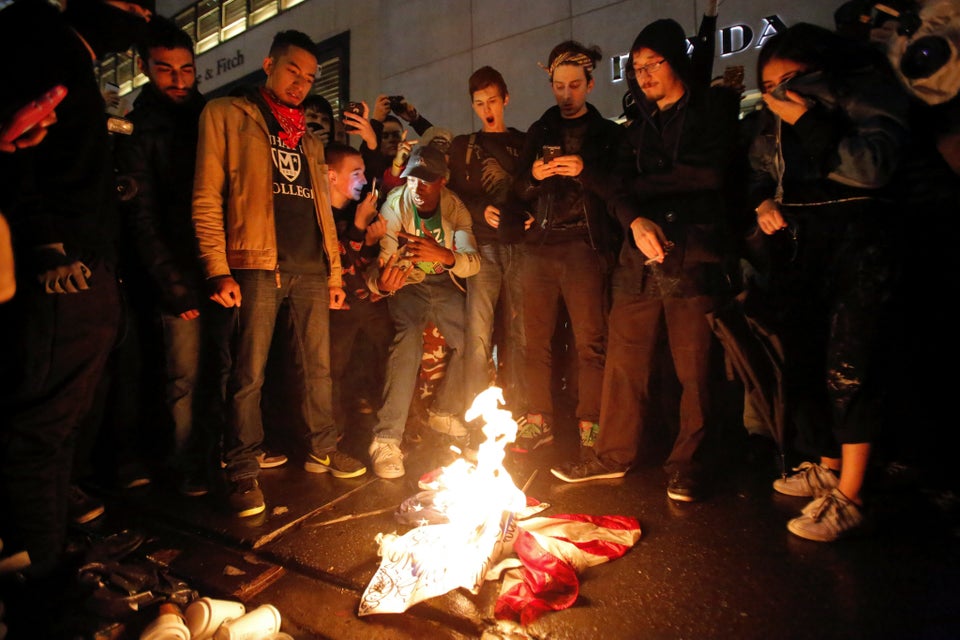 Donald Trump Win Sparks Protests Nationwide
Popular in the Community