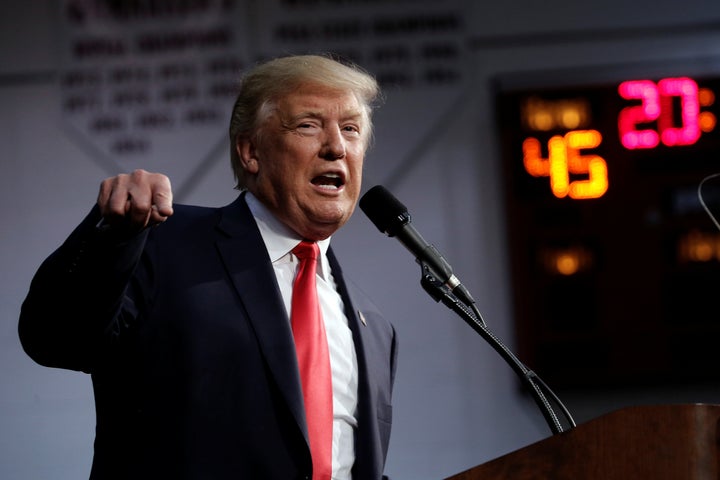 The Spurs, indeed, have been an ideal NBA franchise over the last two decades, winning five NBA titles and making the playoffs every season since 1997.
But Trump must not be much of a basketball fan. If he paid any attention to the NBA, he'd know that on the court and off, the Spurs operate in a manner completely opposite of the way he wants to run the country. And that's not just because head coach Gregg Popovich has built a consistent winner that avoids the type of craven media attention Trump so desperately seeks.
The Spurs Are A Team Of Immigrants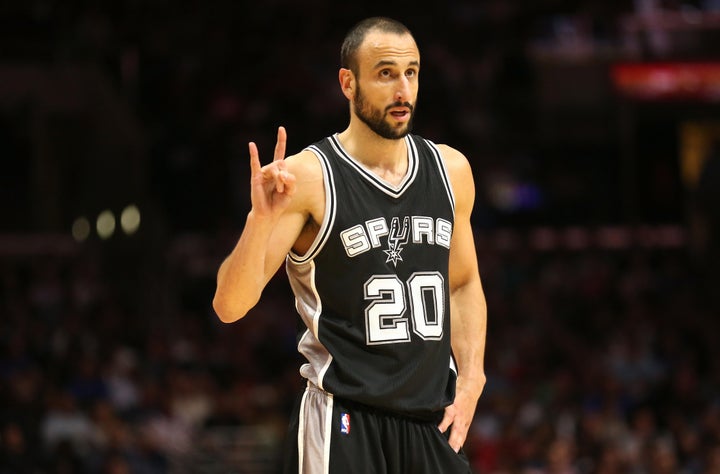 The entire NBA has experienced a boom in foreign-born players in recent decades, but no franchise has capitalized on it like the Spurs. 
The team's championship rosters have featured stars like Argentina's Manu Ginobli and France's Tony Parker, and role players like Tiago Splitter (Brazil), Boris Diaw (France) and Patty Mills, the second indigenous Australian to ever play in the NBA. Nazr Mohammed, an American-born Muslim whose parents were Ghanaian immigrants, played for the Spurs' 2005 championship team. 
The Spurs set the record for most foreign-born NBA players on a single roster in 2012, but the title lasted just one year, because the Spurs broke it in 2013 (counting Tim Duncan, an American citizen born in the U.S. Virgin Islands).
In 2015, the Spurs used their second-round draft pick on Cady Lalanne, a Haitian who once lived in the U.S. as an undocumented immigrant. The team has nine foreign-born players on its 2016 roster.
The Spurs Have Stood Up To Anti-Immigrant Xenophobia
While Trump has stoked xenophobia and racism against immigrants ― especially those from Mexico ― the Spurs have pushed back against such outbursts. In 2013, the team invited Sebastien De La Cruz, an 11-year-old Mexican American, to sing the national anthem before Game 3 of the NBA Finals. 
Popovich blasted the "idiots" who were "proud of their ignorance." The franchise went further: it invited De La Cruz back to sing the anthem before Game 4.
The Spurs Put A Woman In Charge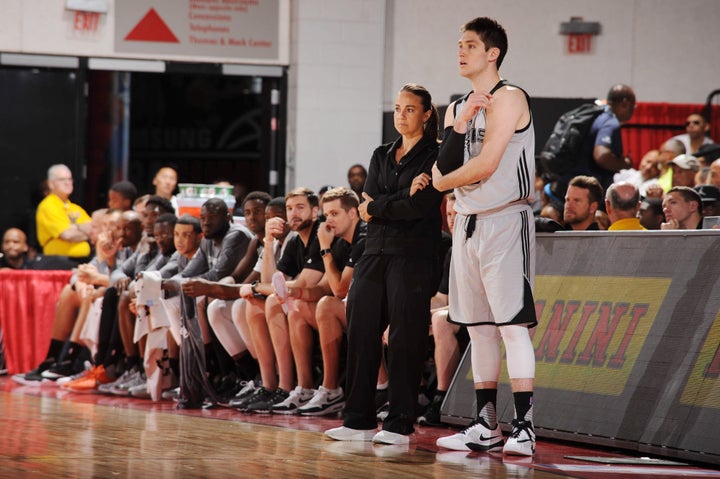 The Spurs Backed An LGBT Rights Ordinance In San Antonio
Gregg Popovich Supported Colin Kaepernick's Protests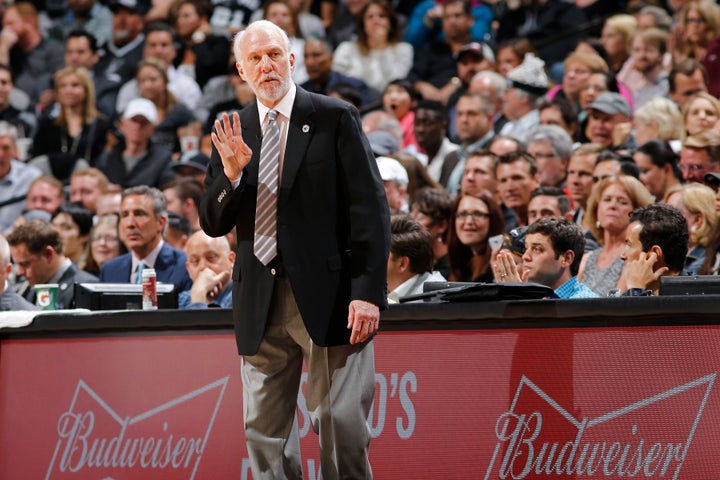 Popovich hasn't shied away from politics during his time as the Spurs head coach, especially in the last few years. Before this season, a reporter asked his opinion of San Francisco 49ers quarterback Colin Kaepernick's decision to kneel during the national anthem to protest police brutality.
"I absolutely understand why they're doing what they're doing, and I respect their courage for what they've done," Popovich said. "It's easier for white people because we haven't lived that experience. It's difficult for many white people to understand the day-to-day feeling that many black people have to deal with."
Popovich said that Kaepernick had forced people "to face the issue," and that he would support his players if they chose to protest.
Popovich, by the way, doesn't seem to be a fan of Trump, if his mid-game reaction to learning that The Donald had won February's New Hampshire primary is any indication:
REAL LIFE. REAL NEWS. REAL VOICES.
Help us tell more of the stories that matter from voices that too often remain unheard.
BEFORE YOU GO