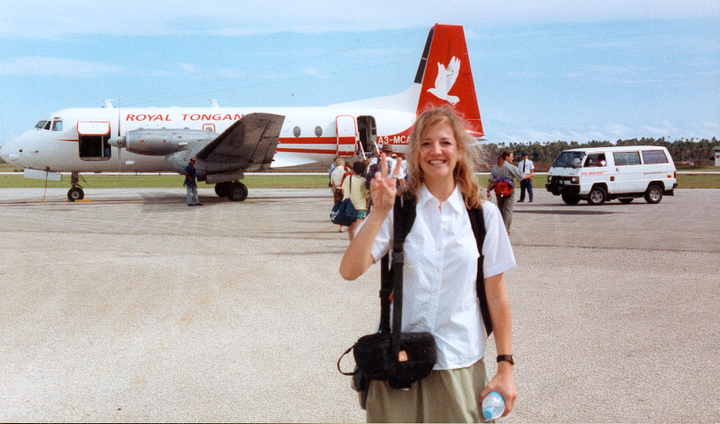 Donald Trump: Kind, Caring, Humanitarian?
The first time I met Donald Trump he was kind, caring, and really seemed to want to help me. I know this is hard to swallow, but it's true.
Twenty years ago, I left my seven year flight attendant career to join the United States Peace Corps. I was sent to the Kingdom of Tonga in the South Pacific to teach English. Three months later, unexpectedly, I became extremely sick and was medevaced out of the country to the closest state, Hawaii.
There, I was diagnosed with a malignancy in my kidney. I had an extremely rare tumor; an Adult's Wilms' Tumor. How rare? Well, the case study they used to treat me had only 27 past patients with the disease. Twenty-seven. Fourteen of the people in the study died. I was in a tough place.
In January of 1997, a radical nephrectomy was performed to remove my right kidney at Georgetown University Hospital, in Washington DC. One of my first journeys out of the hospital was to see Bill Clinton's 2nd inauguration on the lawn in front of the capital steps. It was a typical cold and windy day on the mall. I kept hunched over with my arms around my waist covering the eight-inch incision across my stomach where they lifted my kidney, containing the golf ball sized tumor, out of my body. I was terrified someone would bump into me sending me doubling over in pain. Nonetheless, it was a great day to be an American. If I couldn't continue my journey thru the Peace Corps, at least I could participate in the American process of democracy.
A few weeks later, I was told I could not return to Tonga to finish my Peace Corps service. In fact, I needed to return to my hometown of Pittsburgh, Pennsylvania, to begin chemotherapy treatments at the University of Pittsburgh. That is when I met my oncologist, the kind and caring Dr. Donald Trump. When he introduced himself, he did it with a familiarity like "I know what you're thinking, I'm not that Donald Trump… the one who just recently cheated on his wife with Marla Maples, creating a public spectacle all over Aspen." (Ironically, I had Marla Maples on my flight a few months before. She could not have been sweeter!) He quickly added, "Just call me Skip." I liked Skip right away.
Eighteen chemotherapy treatments and two blood transfusions later, my care under Skip came to an end. I was weak and bald, with no idea what my future held, but I was alive and that's partly due to Dr. Donald Trump.
Cut to the other day- I'm in my car driving through Santa Monica listening to NPR, when whose voice do I hear? It's Skip! It's Dr. Donald Trump, now the Executive Director at Inova Schar Cancer Institute in Virginia. He was on NPR talking about living life with the name Donald Trump. His kind nature and caring tone came thru over the radio, as he explained for the millionth time what people think when they find out his name. And he once again, he reminded everyone that he'd rather go by Skip.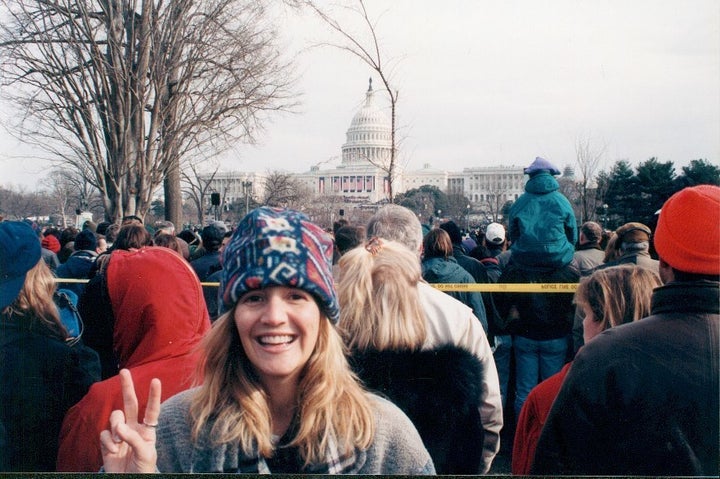 Popular in the Community