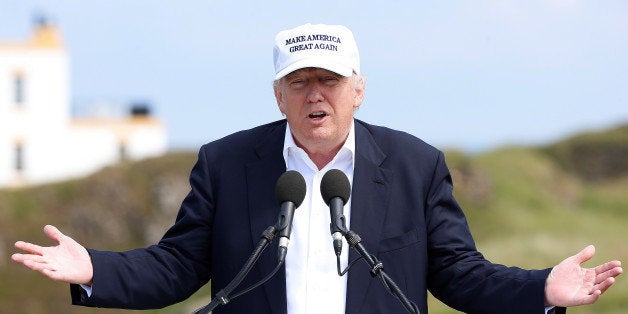 CO-AUTHORED BY HILLARY FERGUSON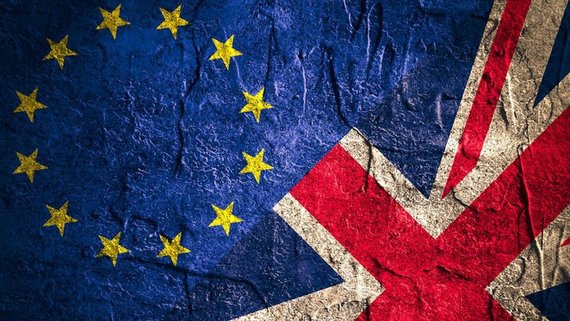 The day after Britain voted to leave the EU, Donald Trump boasted that Brexit would be good for--who else?--Donald Trump.
"The pound is going down," he said, stepping off his plane in Scotland. "This will bring more American tourists to my golf course and hotel in Turnberry."
It is a little more complicated than Trump--who tends to oversimplify--states, but essentially he is right. In the short term, the Leave vote will be a big boost to tourism in the UK. The pound is trading at its lowest rate in 30 years, dropping 10% after the Brexit vote. Americans looking to travel to the UK will be pleasantly surprised at the low cost.
But, it's also possible Trump forgot about his dozens of stateside hotels and condos that will surely suffer from the lack of Brits vacationing and buying in the US. For the Brits, things couldn't be bleaker. With the pound performing poorly against the US dollar, there will be less people traveling to the US. The International Air Transport Association estimates that Brexit could reduce UK air travel passenger volume by 3%-5% by 2020.
So, what does this mean for the US travel industry? Leisure travel agents can expect an immediate uptick as more Americans look for bargains. US online booking sites have already reported a significant increase in tourists requesting travel to England. Priceline saw a 54% increase in US searches for fares to the United Kingdom.
Additionally, carriers like Delta and United, with hubs in the major European cities, will benefit from jobs shifting from the UK to the continent. Speaking of Delta and United, airline stock may not be worth what they were a week ago, but long-term investors willing to ride out the hysteria will find now is the perfect time to buy. On the flip side, American Airline shares dropped 6.5% immediately after the referendum vote surfaced, due to having linked revenue shares with British Airways.
Across the pond, British travel agents will suffer. Travel to American and Europe will become unaffordable for many as a result of a devalued pound.
On the business side of things, corporate travel to the UK may also suffer as more and more financial firms relocate their offices to the continent. JP Morgan and Goldman Sachs have revealed plans to move thousands of jobs from the UK to an EU country.
All in all, we know very little about how Brexit will affect the travel industry long term. Despite the fact that most people are paralyzed with uncertainty, for some there tends to be much opportunity in turmoil. If there is one thing for sure, it's that Brexit will be very lucrative for US-based agents in the short term.
Make lemonade out of lemons, right?
write to jfleetwood@aol.com