When a sea of Republican presidential candidates were gunning to win the Iowa primary in late January, the prominent anti-abortion group Susan B. Anthony List penned a strongly worded letter imploring Iowans to choose "anyone but Donald Trump."
"On the issue of defending unborn children and protecting women from the violence of abortion, Mr. Trump cannot be trusted," the group wrote to Iowa voters.
"Moreover," the letter continued, "as women, we are disgusted by Mr. Trump's treatment of individuals, women, in particular. He has impugned the dignity of women, most notably [Fox News host] Megyn Kelly, he mocked and bullied Carly Fiorina, and has through the years made disparaging public comments to and about many women."
But now that Trump is the GOP's likely presidential nominee, Trump's former critics in the anti-abortion movement have had a sudden and dramatic change of heart.
"At long last, the Republicans have a presumptive nominee in Donald Trump," SBA List President Marjorie Dannenfelser wrote in an op-ed on the conservative website Town Hall on Monday. "For those of us concerned about the right to life of the unborn, now is a good time to reexamine what we know about Mr. Trump."
"A few weeks ago, they were crying foul that Donald Trump didn't adhere to anti-choice orthodoxy. Now, Susan B. Anthony List is cozying up to him."
Dannenfelser embraced Trump as an ally against likely Democratic nominee Hillary Clinton's "radical abortion agenda," and said Trump would take "a powerful step forward for life" if he were to nominate any new Supreme Court justices.
"We believe Mr. Trump, who has already taken strong positions on the life issue throughout the primary campaign, will join us on offense," she wrote.
But just three months earlier, Dannenfelser had warned South Carolina voters that "the types of judges [Trump] would appoint... does not bode well" for the anti-abortion cause.
The Huffington Post reported in April that anti-abortion activists were panicking about a possible Clinton-Trump matchup in the general election because it meant they would either have to endorse no one or do a complete about-face to support a candidate they had strongly criticized for months. It appears that at least some leaders in the movement have chosen the latter strategy.
SBA List did not respond to a request for comment.
Ilyse Hogue, president of the abortion rights group NARAL Pro-Choice America, said her opponents are simply "falling in line" with the GOP establishment as it tries to make peace with Trump.
"A few weeks ago, they were crying foul that Donald Trump didn't adhere to anti-choice orthodoxy. Now, Susan B. Anthony List is cozying up to him apparently mollified that his anti-choice policies pass their muster," Hogue said in a statement to HuffPost. "Considering their mutual commitment to policies that would punish women in a variety of ways for having an abortion, it's really not that surprising they have chosen this marriage of convenience."
Before You Go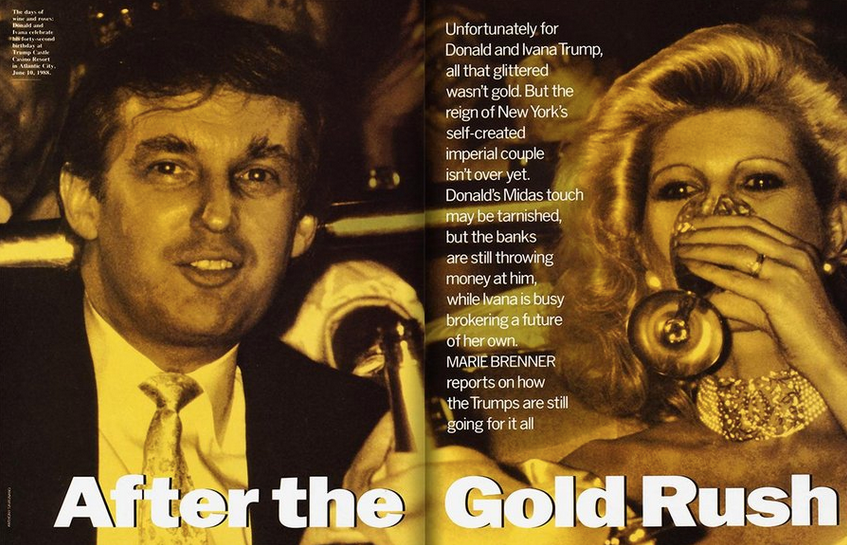 18 Real Things Donald Trump Has Said About Women
Popular in the Community