A Mexican flag is flying high close to one of Donald Trump's golf courses in Scotland.
The tricolor was hoisted on land next to Trump International Golf Links, near Aberdeen, on Sunday -- just days before the presumptive GOP nominee is due to visit.
The individuals behind the stunt, which was widely reported to be in protest of Trump's racist comments against Mexicans, were initially a mystery.
"We wanted to point out that while he seems to think he can say what he likes in one place and not hear about it elsewhere, he is wrong," he added.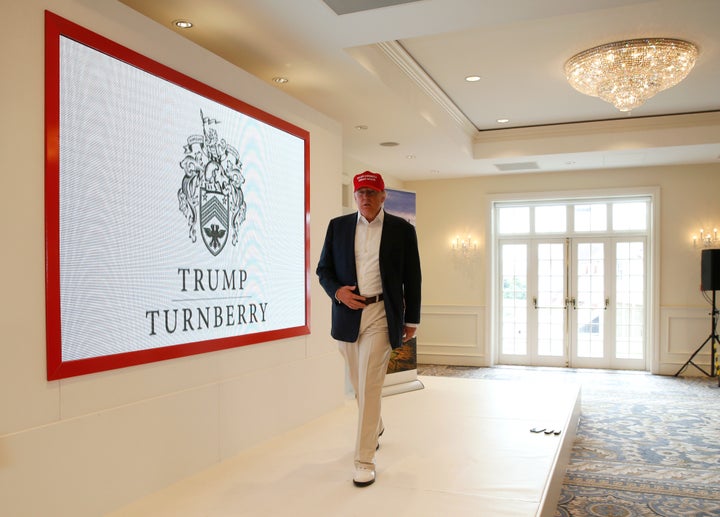 Trump touches down in Britain on Friday to officially open the Trump Turnberry resort in Ayrshire, which he bought for a reported price of about $51 million in 2014 and has since been renovating. He is then scheduled to fly to Aberdeen to visit the Links, which may or may not still be bordered by the flag.
Popular in the Community