WASHINGTON ― President Donald Trump on Monday continued to assail the multiple investigations into Russia's interference in the 2016 election, calling out his attorney general, Jeff Sessions, ahead of private testimony this week from members of Trump's family and inner circle.
In one of a series of Monday morning tweets, the president wondered why the various investigations into Moscow's election interference were not "looking into Crooked Hillarys [sic] crimes & Russia relations."
Trump singled out "our beleaguered A.G." Jeff Sessions, who previously recused himself from the Russia investigations, citing his role in Trump's campaign, and after failing to disclose meetings with then-Russian ambassador to the U.S. Sergey Kislyak.
Shortly after Sessions recused himself, Deputy Attorney General Rod Rosentein appointed former FBI Director Robert Mueller as special counsel to lead a wide-ranging probe.
"Jeff Sessions takes the job, gets into the job, recuses himself, which frankly I think is very unfair to the president," he told the New York Times in an interview. "How do you take a job and then recuse yourself? If he would have recused himself before the job, I would have said, 'Thanks, Jeff, but I'm not going to take you.' It's extremely unfair — and that's a mild word — to the president."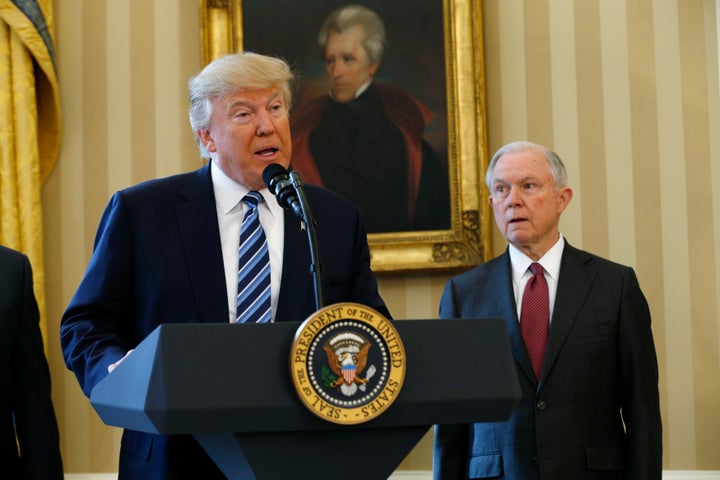 Trump's son-in-law and adviser Jared Kushner, eldest son Donald Trump Jr., and former campaign chairman Paul Manafort are all set to face closed-door questions from congressional investigators this week concerning their contacts with Russian officials during the campaign.
Trump's tweet on Monday appeared shortly after a segment on "Fox & Friends" about a similar topic. The president frequently tweets about the Trump-friendly morning news program.
Just after 7:30 a.m. on Monday morning, former Rep. Jason Chaffetz (R-Utah), now a Fox News contributor, wondered why Republicans were not continuing to investigate the Clinton family for alleged improprieties.
"There is a double standard with the United States Senate Republicans because they are holding [the Trumps] to a much higher standard, with very little evidence, than they ever did the Clintons," the former House Oversight Committee chairman said on the show. "That investigation — why did it end?"
In a subsequent tweet Monday morning, Trump described the Russian investigations an "excuse" by Democrats for losing the election, and called Rep. Adam Schiff (D-Calif.), the top Democrat on the House Intelligence Committee who is leading one of the probes, "sleazy" and "totally biased."
Before You Go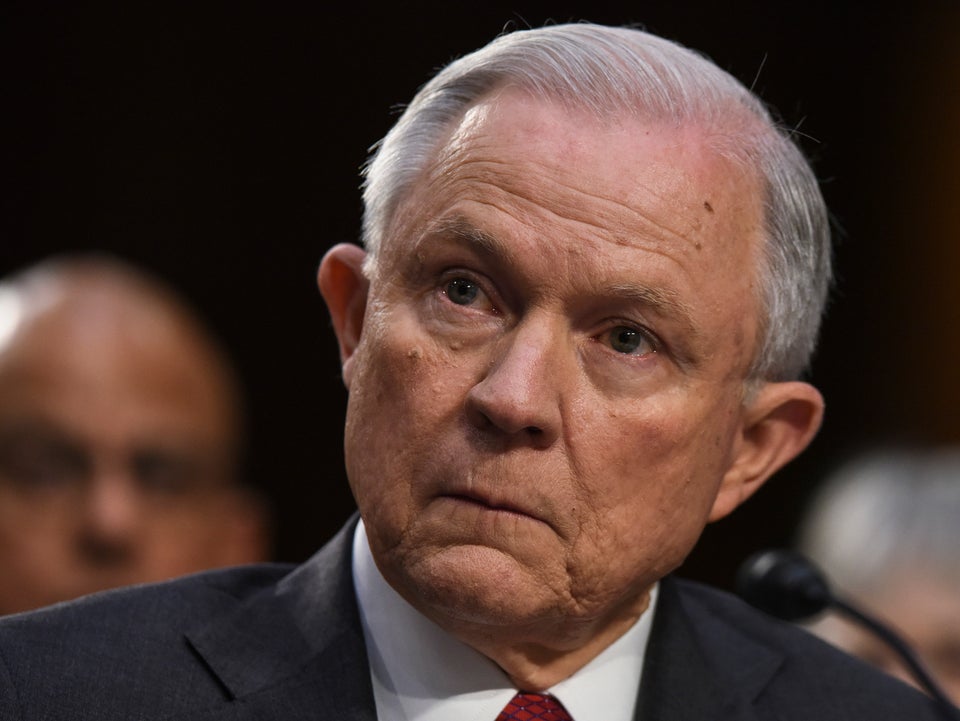 All The People Trump Attacks In His New York Times Interview
Popular in the Community