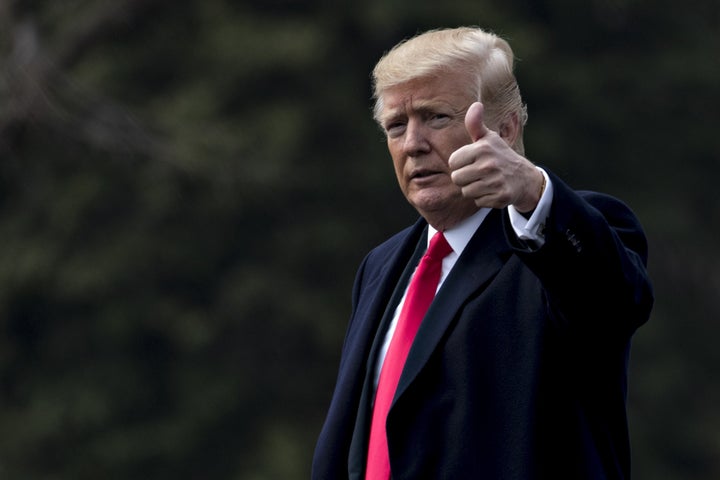 You'd think that a man whom several women have accused of sexual harassment or assault ― a man who openly bragged about sexually assaulting women ― would steer clear of any conversation about preventing such behavior. But here we are.
President Donald Trump on Friday proclaimed that April was National Sexual Assault Awareness and Prevention Month, and the irony was lost on no one.
"Sexual assault crimes remain tragically common in our society," the president's proclamation read. "And offenders too often evade accountability."
At least 19 women have accused Trump of sexual harassment or misconduct. He has yet to be charged and refuses to resign as president, despite lawsuits against him and his own comments about women.
In the wake of the powerful Women's March and amid the momentum of the Me Too movement, any effort to address sexual assault prevention is crucial.
But while some of the most powerful men in the country have been knocked from their positions while facing accusations ― including disgraced producer Harvey Weinstein, TV host Matt Lauer and former Sen. Al Franken (D-Minn.) ― Trump has remained noticeably untouched.
Throughout his career as a real estate mogul and reality TV star, Trump has faced several sexual assault lawsuits.
Summer Zervos, a former contestant on "The Apprentice," claims that Trump aggressively kissed her and placed his hand on her breast after she asked him about potential job opportunities in 2007. She filed a defamation lawsuit against Trump after he called her allegations a "hoax."
In 1997, Jill Harth filed a lawsuit claiming that Trump had made unwanted advances toward her, harassed her and repeatedly groped her under a table during dinner. Harth eventually dropped the lawsuit but continues to stand by her story.
Many other women have come forward with their accusations against Trump, with incidents ranging from sexually explicit comments to nonconsensual kisses and groping.
Trump himself has even admitted to making sexual advances on women without their permission in a shocking audio recording from 2005.
"When you're a star, they let you do it," Trump told "Access Hollywood" host Billy Bush in the recording. "You can do anything."
"Grab them by the pussy," he added. "You can do anything."
Although Trump's lawyers and the White House has denied all of the sexual harassment claims against the president, the administration declared in Friday's proclamation that it is committed to "empowering victims to identify perpetrators so that they can be held accountable."
"We must respond to sexual assault by identifying and holding perpetrators accountable," the statement read.
"Too often, however, the victims of assault remain silent. They may fear retribution from their offender, lack faith in the justice system, or have difficulty confronting the pain associated with the traumatic experience."
In December, a group of Trump's accusers held a press conference to urge Congress to investigate their claims.
The women shared their accounts of Trump's actions and explained how it felt to watch a man who had allegedly violated them be elected president after they came forward with their claims.
"It was heartbreaking last year when we all — we're private citizens — for us to put ourselves out there to try to show America who this man is and especially how he views women and for them to say, 'Meh, we don't care,'" one of the accusers, Samantha Holvey, said. "It hurt."
After Trump's National Sexual Assault Awareness and Prevention Month proclamation was announced Friday, people turned to their Twitter feeds to point out the obvious.
Related
Before You Go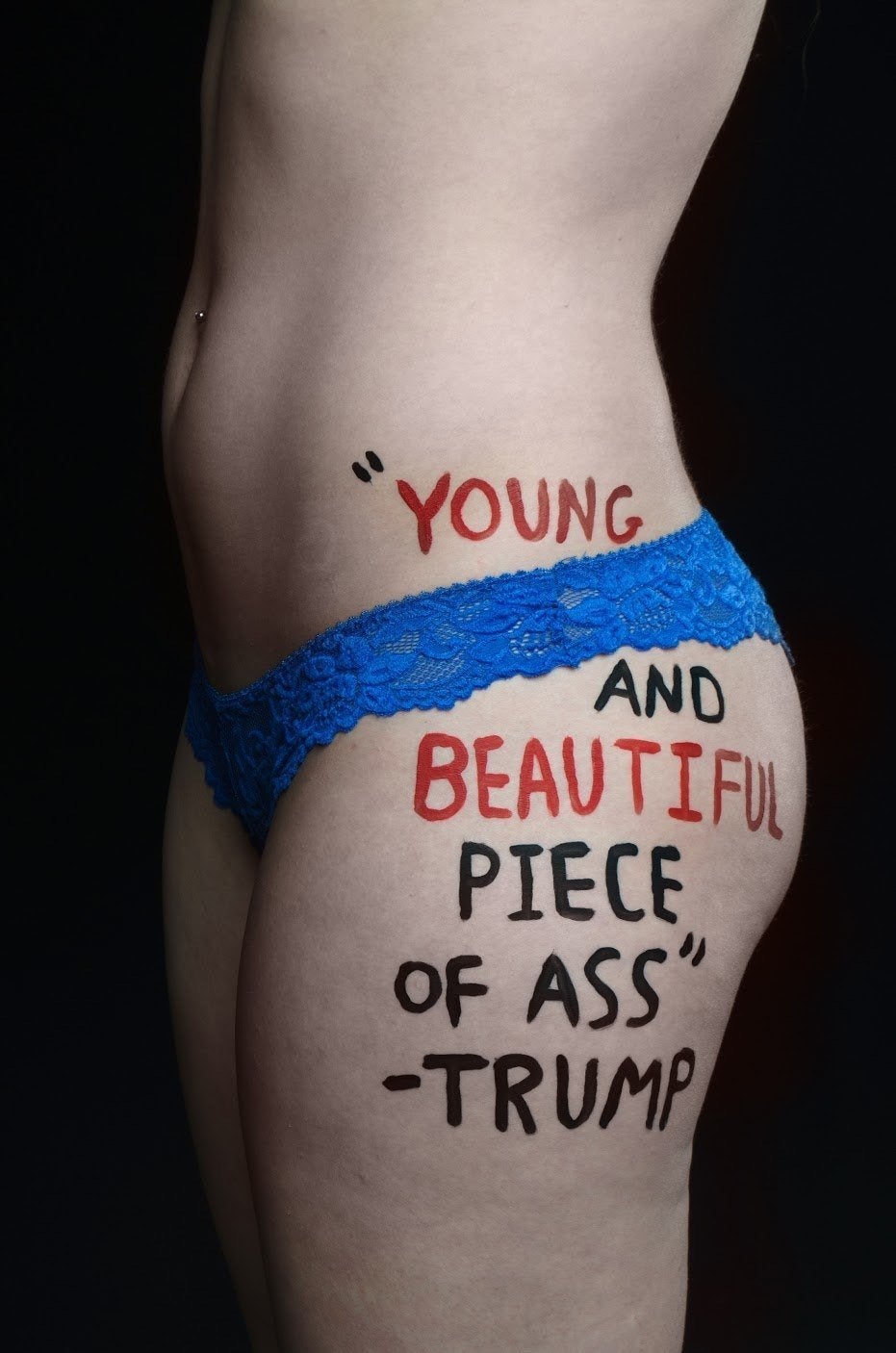 Donald Trump's Sexist Messages On Naked Bodies
Popular in the Community