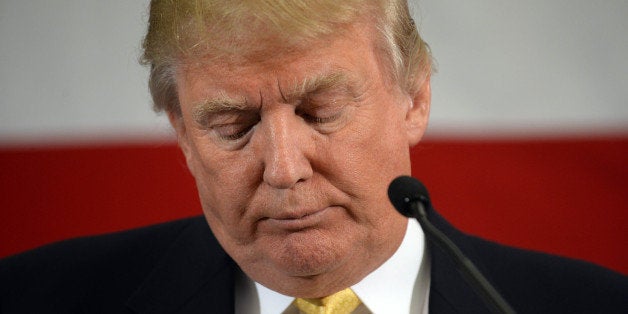 More than two weeks after Donald Trump characterized Mexican immigrants to the U.S. as "rapists" and criminals, the backlash from the Latino community and from various businesses is still growing.
International superstar Shakira and department-store chain Macy's are the latest to chime in on Trump's incendiary remarks, which he delivered in June while announcing his intention to seek the Republican presidential nomination.
Shakira, who lives in Barcelona, Spain, with her boyfriend and their two sons, denounced Trump's words as an attack on the United States' legacy of diversity.
"The U.S. has become a dumping ground for everybody else's problems," Trump said in that speech. "When Mexico sends its people, they're not sending their best. They're not sending you. They're not sending you. They're sending people that have lots of problems, and they're bringing those problems with us. They're bringing drugs. They're bringing crime. They're rapists. And some, I assume, are good people."
"Clearly, NBC and Macy's support illegal immigration, which is totally detrimental to the fabric of our once great country," Trump's statement read. "Both Macy's and NBC totally caved at the first sight of potential difficulty with special interest groups who are nothing more than professional agitators, who are not looking out for the people they purport to represent, but only for themselves. It is people like this that are actually running our country because our leaders are weak and ineffective."
Trump has stood by his comments about Mexican immigrants, telling Fox News' Bill O'Reilly on Tuesday that the remarks were "totally accurate." And while some of his business relationships have crumbled, he doesn't seem to be suffering politically, having placed second in a CNN poll released this week.
Latino stars Roselyn Sanchez and Cristian de la Fuente, who were expected co-host the Spanish telecast on Univision, also pulled out of the event.
Televisa, Mexico's largest television network, and former Miss Universe Lupita Jones also announced they would not be sending a contestant to this year's Miss Universe pageant. In the past, Jones and Televisa have organized pageants where a representative of Mexico is chosen for the Miss Universe contest.

Latino celebrities in the U.S. have also spoken out against Trump. Mexican-American rapper Becky G wrote and recorded the song "We Are Mexico," and the Ricky Martin Foundation decided to relocate its golf tournament, which it had initially planned to host at the Trump International Golf Club in Río Grande, Puerto Rico.
"A lot of hatred and ignorance in your heart," the singer wrote, adding the business mogul's handle and the hashtag #LatinosUnidos, or Latinos United.
More recently, NBCUniversal, which owns Telemundo and has been the home of Trump's show "The Apprentice" since 2004, also announced that it would dissolve its business relationship with the candidate. The network has refused to air both the Miss USA and Miss Universe pageants.
As of Wednesday afternoon, the event has no hosts and no network on which to appear. Nevertheless, the Miss Universe Organization posted a statement on its website Tuesday saying the pageant will still be held on July 12 in Baton Rouge, Louisiana, as originally scheduled.

"We are disheartened by recent events but the show will go on," the organization said in its statement, adding that the Miss Universe Organization was "built on a foundation of inclusion and continues to be a celebration of diversity and of all cultures."
The statement also noted that the pageant will have six Latina contestants, four of whom are of Mexican descent.
Before You Go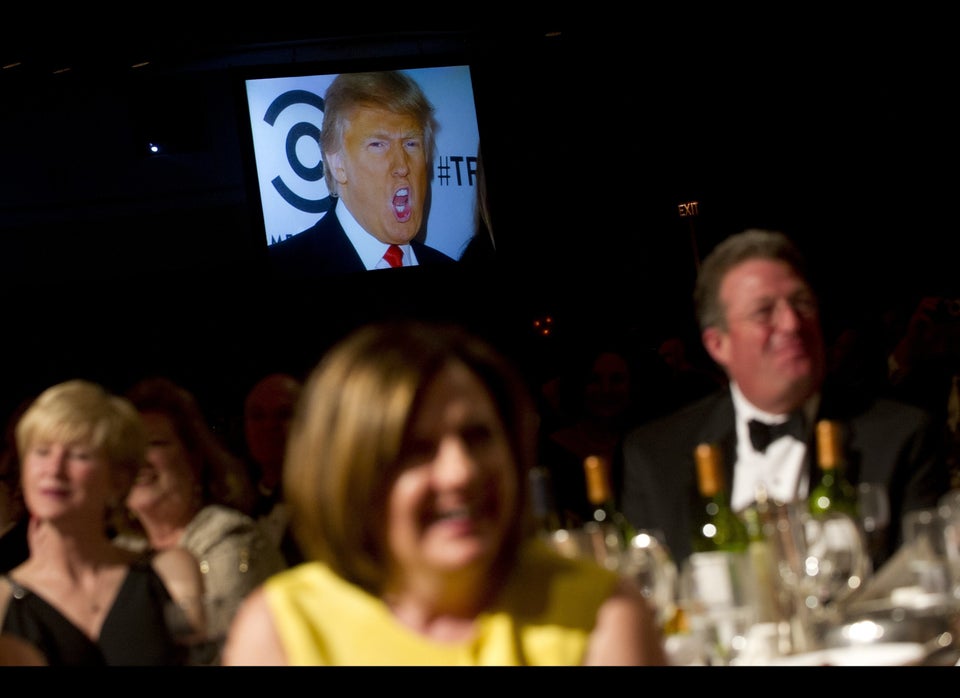 Donald Trump
Popular in the Community