When Gurinder Singh Khalsa saw a photo of himself on a Donald Trump campaign flier labeling him a Muslim supporter of the Republican nominee, he wasn't happy.
That's because Singh Khalsa isn't a Trump supporter and he isn't a Muslim. He's a Sikh and still undecided about whom he's voting for, he told The Huffington Post.
"The Trump campaign seems to have embraced values that are completely at odds with the Sikh religion," he told HuffPost. "I don't want my name and photograph associated with the Trump campaign."
Singh Khalsa, who runs a political action committee that supports Sikh candidates and values, has no idea how a photo of him wound up on a Trump campaign flier ― he has met with politicians before but he has never been to a Trump rally or event.
He is pretty sure, however, that his beard and turban are why he was misidentified as a Muslim. Singh Khalsa is worried by that basic ignorance, and also by the toll that anti-Muslim violence and bullying has not only on Muslims, but on the Sikh community as well.
Trump spokeswoman Hope Hicks said Saturday that "our campaign does not recognize" the flier, which also inexplicably featured Hillary Clinton endorsers Rosie O'Donnell and Eva Longoria as Trump supporters.
On Tuesday, Hicks said the flier was "not official campaign collateral." (The flier says it was "paid for by Donald J. Trump for President, Inc.")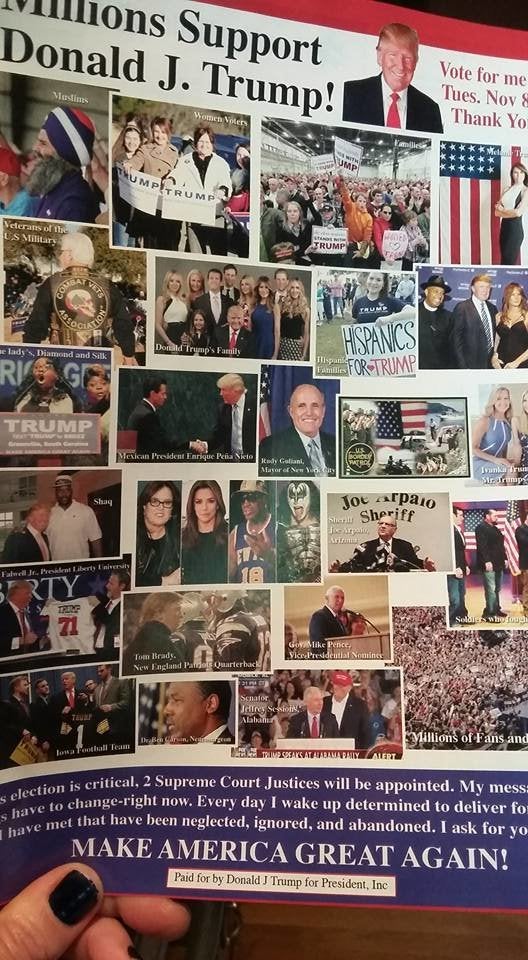 Popular in the Community