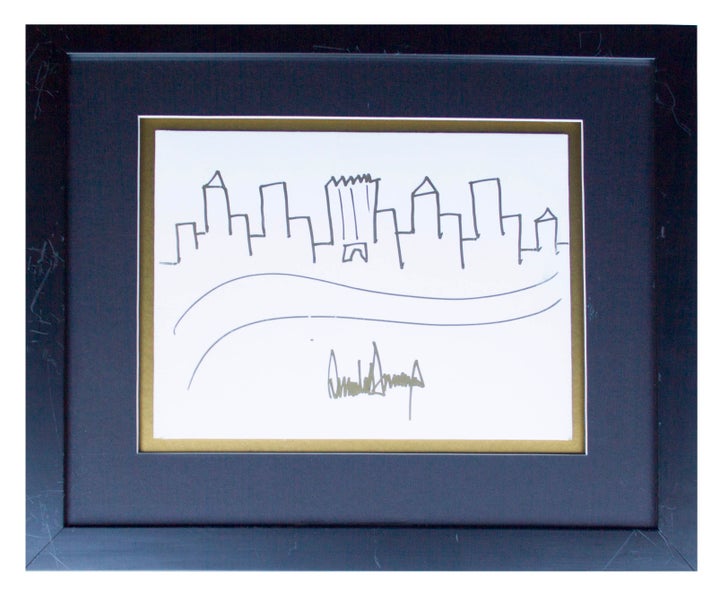 A sketch by Donald Trump is on the auction block this week. Yes, you read that correctly.
In 2005, Trump created a sketch of the New York City skyline for a charity auction benefiting global literacy. The style is, well, understated, featuring boxy buildings with triangle roofs arranged in a row atop an enigmatic double swoosh. The medium is some kind of Sharpie-esque marker and the signature, of course, is scrawled in gold.
Yet, the amateur artist did take one creative risk in his rendering, altering the Manhattan landscape so that Trump Tower dominates the view. In the real world, Trump's skyscraper is the 64th-tallest skyscraper, but thanks to the power of art the building is front and center.
While six months in, Trump has the lowest job-approval rating of any modern president at this point, we sure hope he doesn't pivot to art anytime soon.
The framed sketch is currently up for auction online at Nate and Sanders. The bidding ends July 27 at 5 p.m. PST. The starting price is $9,000.
Popular in the Community