Donald Trump's presidency has cast a pall over the nation, so now witches are casting a spell against him.
A document making its rounds among the witch community is asking people who practice the craft to perform a monthly binding ritual until the president is removed from office.
In order to work, the mass spell must be performed at midnight EST on every waning crescent moon.
The first one is happening on Friday and will be followed by similar spell cast events on March 26, April 24 and May 23 and beyond.
Unless, of course, Trump is cast out of office before then.
He stressed that a binding spell is different than a curse or hex.
"It's a restraint, not harm," Hughes told The Huffington Post. "I see it as self-defense."
Hughes said he heard that two separate witch groups were planning the spells and asked if he could take it to a wider audience.
Performing the spell takes a good deal of dedication, including amassing the following:
Unflattering photo of Trump

Tower tarot card

Tiny stub of an orange candle or orange carrot

A pin or small nail (to inscribe candle)

White candle (any size), representing the element of Fire

Small bowl of water, representing elemental Water

Small bowl of salt, representing elemental Earth

Feather (any), representing the element of Air

Matches or lighter

Ashtray or dish of sand
Practitioners are supposed to prepare for by writing "Donald J. Trump" on the orange candle stub with a pin or nail. They then arrange the other items in a circle and lean the Tower card against something so that it's standing up.
Hughes suggests reading the 23rd Psalm aloud before beginning the spell by lighting a white candle.
"Hear me, oh spirits
Of Water, Earth, Fire, and Air
Heavenly hosts
Demons of the infernal realms
And spirits of the ancestors
(Light inscribed orange candle stub)
I call upon you
To bind
Donald J. Trump
So that he may fail utterly
That he may do no harm
To any human soul
Nor any tree
Animal
Rock
Stream
or Sea"
Next, practitioners are supposed to burn the photo with the orange candle, chanting "So mote it be." But if that sounds a little too "witchy," Hughes says a simple "You're fired!" will also work. The spell is completed by burying the candle stub or carrot, or discarding it in running water.
When the ceremony is over, Hughes says it's crucial to ground yourself by laughing loud and hearty since, "Trump hates people laughing at him."
He admits the spell has a satirical element, but insists that "doesn't invalidate it."
"I'm OK with people calling it a stunt," he said. "The spell can still be effective. I think it's already working. Some Christian groups are calling for a day of prayer to counteract the spell. That's magic, right there. When people do a ritual, that's changing consciousness."
Kevin Ambrose, a writer at Christian Nationalism, suggests people protesting the spell recite the 23rd Psalm, coincidentally the same biblical passage recommended by Hughes.
As satisfying as a mass spell might seem for Trump detractors, proving it has an effect is another thing altogether.
After all, any bad luck Trump experiences after the spell can be attributed to the spell without being disproven.
Hughes concedes that but think the actual ritual is therapeutic in and of itself.
"If people feel more empowered and less beaten down, that's valid," he said.
Related
Before You Go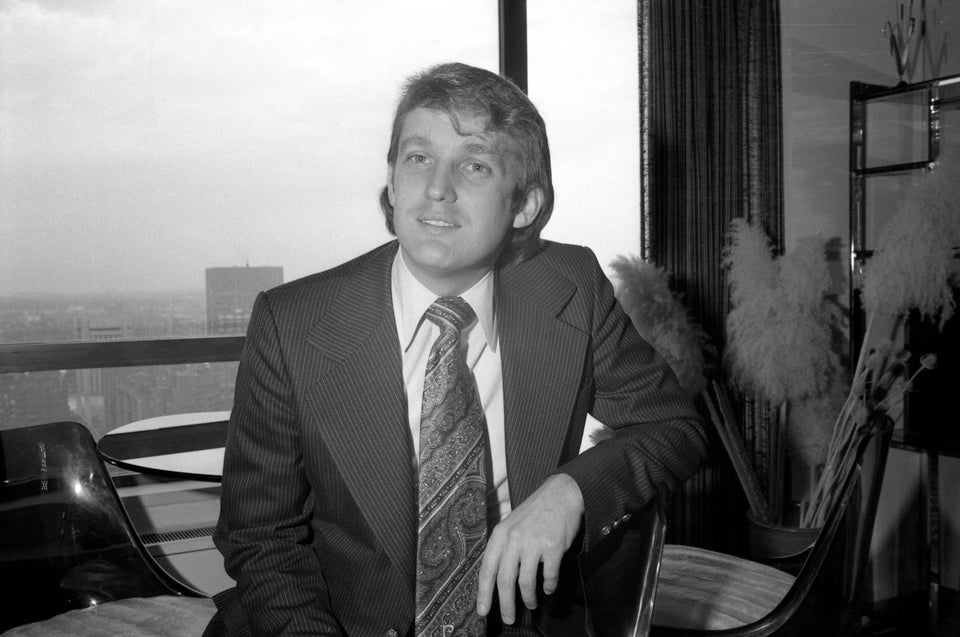 Donald Trump Over The Years
Popular in the Community