The divisive nature of Donald Trump's campaign was on full display Friday, as the real estate mogul and GOP presidential candidate was greeted by crowds of supporters and protesters at a rally in St. Louis.
The event's tone was set long before Trump even made his appearance. Protesters gathered in the morning outside the Peabody Opera House, where they confronted throngs of Trump fans who had lined up to attend the speech. The two sides shouted obscenities at one another, and on a few occasions, the encounters appeared on the verge of breaking out into physical violence.
Trump supporters called one protester, who said she was 16 years old, a "bitch" and a "whore."
One particularly vocal (or perhaps drunk?) supporter shouted Islamophobic slurs.
The madness continued inside the venue. Trump's speech was repeatedly interrupted by protesters, giving him a chance to work in some lines that have now become routine on the stump.
"Get him out of here," Trump said, to cheers. "He's all mouth."
"Get a job," he told another. "Go home to mommy."
"Part of the problem and part of the reason it takes so long [to kick protesters out] is nobody wants to hurt each other anymore," Trump said. "There used to be consequences. There are none anymore."
Trump went on to say the protesters were "so bad for our country," and lamented that police had to be "politically correct" in extracting them.
Outside, tempers continued to rage. One man was seen being escorted from the fracas with a bloody nose.
He identified himself as Anthony Cage, an activist who was previously involved in the protests that rocked nearby Ferguson following the police killing of 18-year-old Michael Brown in 2014.
In a later video, Cage is seen receiving medical attention and saying he'd been sucker-punched by someone. He was later released.
When all was said and done, 32 people were arrested, the St. Louis Police told a KSD News producer.
Earlier this week, a Trump supporter was seen elbowing an unsuspecting black protester in the face at a rally in North Carolina. In a later interview, the 78-year-old white man, named John McGraw, suggested that the protester "might have been ISIS" and that he might have to kill the victim if he saw him again. McGraw has since been arrested and charged with assault and battery.
Asked at Thursday's GOP debate to respond to criticism of his rhetoric and the violence at his rallies, Trump claimed that some of the hecklers deserved what they got.
"We have some protesters who are bad dudes; they have done bad things. They are swinging, they are really dangerous and they get in there and start hitting people," he said. "We had a couple big, strong, powerful guys doing serious damage."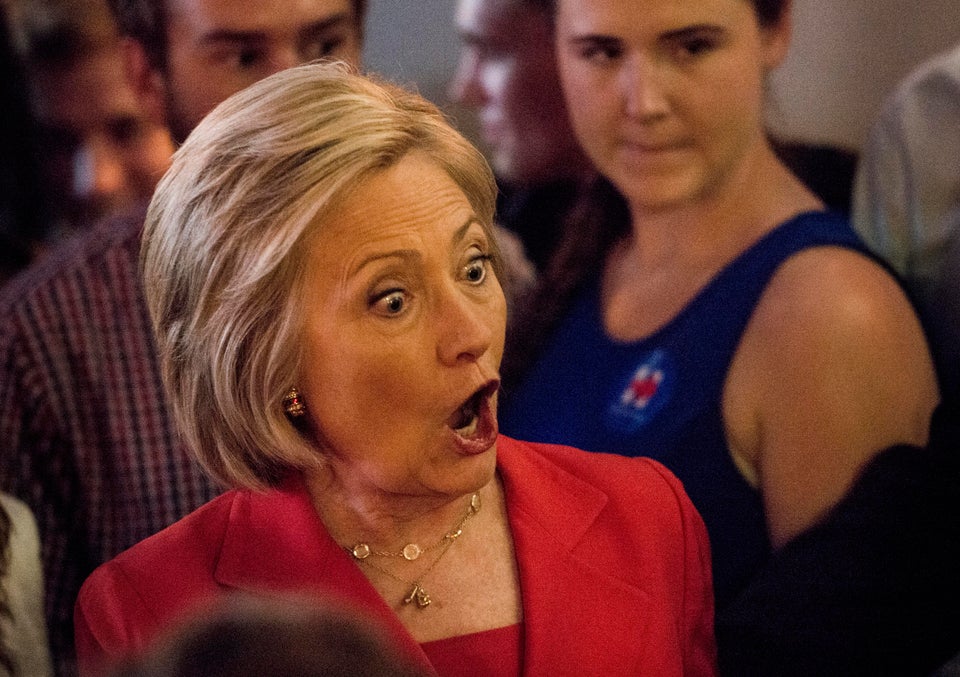 Most Awkward Moments On The 2016 Campaign Trail
Popular in the Community