But there was a slight problem with his well-intentioned Friday morning tweet in that he misspelled one of the words. Instead of correctly translating St. Patrick's Day as "Lá Fhéile Pádraig," he erroneously posted "Lá Fheile Phadraig."
Twitter users immediately spotted the additional "h" in the third word and delightedly pointed it out (some more savagely than others).
It's the latest St. Patrick's Day-linked gaffe from Trump and his administration.
Before You Go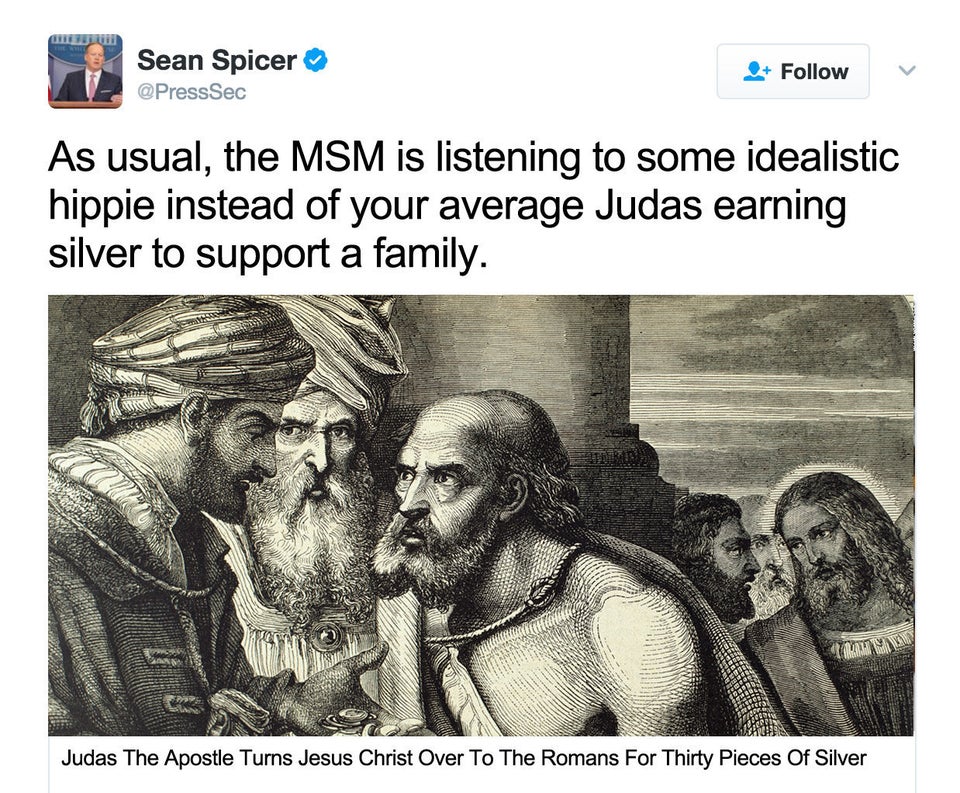 If Donald Trump's Staff Were Spokespeople For Other Historic Events
Popular in the Community