The West Hollywood City Council unanimously approved a resolution Monday night urging that President Donald Trump's star be removed from the Hollywood Walk of Fame.
City officials voted on the measure just weeks after Trump's star, placed in 2007, was obliterated by a vandal wielding a pickax. The tourist site has been vandalized several times since the president took office, and the most recent incident has set off discussions over whether the star should be taken away permanently due to the president's divisive rhetoric.
The star isn't in West Hollywood, which has no power over it, but the resolution urges the city of Los Angeles and the Hollywood Chamber of Commerce to take action.
"Getting a star is a privilege; it's not a right," West Hollywood's Mayor Pro Tempore John D'Amico, who jointly put forth the resolution, said at a City Council meeting on Monday. "You have no right to a star on Hollywood [Boulevard] just because you're famous."
The meeting included more than a dozen public comments by those supportive of the removal and those vehemently opposed.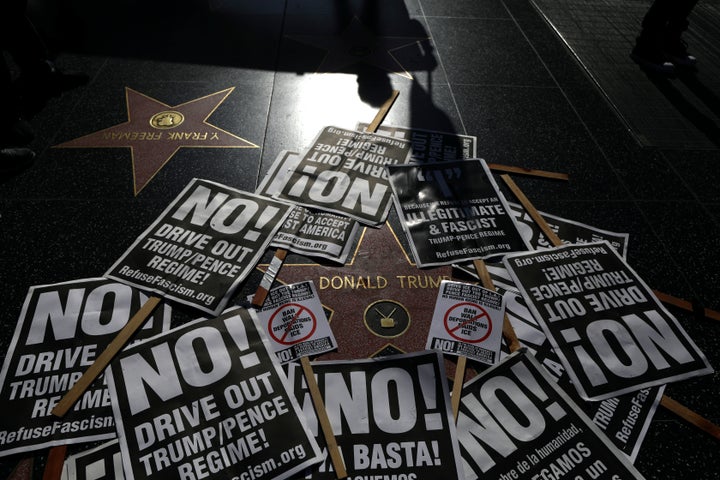 "Please leave the star alone," one West Hollywood resident said. "He earned it, he deserved it when he got it. There are the Trump haters who just want to destroy everything to do with him. For the person to go there and destroy his star is absolutely disgusting and very rude."
The star was destroyed in late July by Austin Mikel Clay, 24, who quickly surrendered to police. He was charged with one count of felony vandalism this week, but he spoke out at Monday's meeting in defense of his actions.
"I think it's important to take a stand against those we believe are fraudulent," Clay said. "I think the Hollywood Chamber of Commerce can really take a stand against him right now by removing his star."
Other supporters of the proposal shared similar hopes and said the heated nature of the City Council meeting demonstrated why the star should be removed.
"I don't think I've ever felt as roiled up in listening to the two sides. My greatest concern is that stars in the military are awarded to great leaders, great generals," James Wen, a resident of the city, said during the public comment portion of the meeting. "This is our commander in chief.... When a commander in chief, when a general is not becoming of their position, they are either asked to resign or a star is removed."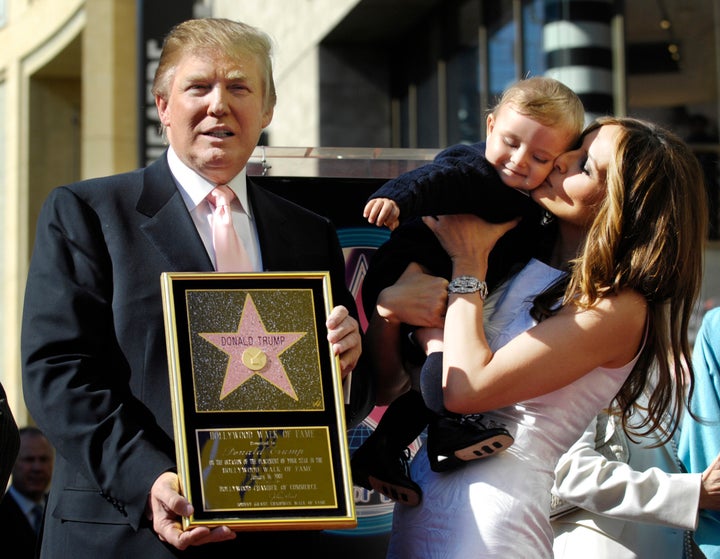 The proposal got some boost from celebrities, including "Star Wars" actor Mark Hamill.
"How about replacing it with someone who really earned it?" Hamill tweeted. He suggested the star be given instead to the late actress and author Carrie Fisher.
The Hollywood Chamber of Commerce has said in the past it would not remove any stars.
"Once a star has been added to the walk, it is considered a part of the historic fabric of the Hollywood Walk of Fame," Leron Gubler, then the president of the group, told The Hollywood Reporter last month amid calls to get rid of Bill Cosby's. "Because of this, we have never removed a star from the walk."
Support HuffPost
The Stakes Have Never Been Higher
Popular in the Community