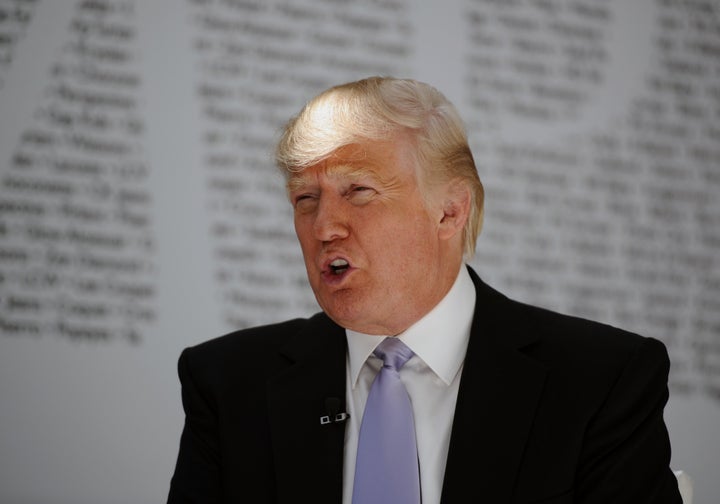 Donald Trump will be named the Sarasota GOP's "Statesman of the Year" a day before and a stone's throw away from the Republican National Convention in Tampa later this summer.
The real estate mogul tweeted Monday:
The local party's award was handed out to former Mississippi Gov. Haley Barbour last year.
Sarasota GOP chairman Joe Gruters called Trump a "wise, skillful and respectful political leader," pointing to public polling last year that showed Trump narrowly trailing President Barack Obama in a hypothetical match-up.
"He's a proven conservative, and he's a champion of free enterprise," Gruters told The Huffington Post. "He's going to take difficult decisions, regardless of the political consequences, and that's why we decided to give it to him."
Trump flirted with a presidential run last year before endorsing now-presumptive nominee Mitt Romney in February.
The celebrity businessman's controversial remarks on Obama's birthplace have often put him at odds with the Romney campaign, which would rather not wade into the widely debunked "birther" debate. Romney has said he believes Obama was born in the United States, but that he cannot regulate the statements of his supporters. Despite that long-simmering friction, Trump spokesman Michael Cohen and Gruters predicted that the outspoken Republican would come out strong at his party's national meeting.
Cohen told NBC on Saturday that it would "seem obvious" Trump would play a prominent role in the nearby event after collecting the Sarasota GOP's accolade.
"We're one of the neighboring counties to the convention," Gruters told The Huffington Post. "So I'm sure he'll move right from here, right to the convention itself."
Popular in the Community