In a January 1997 interview with Donald Trump, shock jock Howard Stern relayed some crude marital advice that the brash businessman gave him before his second trip down the aisle, with Marla Maples. (The couple would separate a few months later.)
"Donald pulled me aside at his wedding," Stern said in comments that had not resurfaced until now. "He said, you know I am getting remarried, but Howard, vagina is expensive. I will never forget those words. The guy is right. Those were the exact words!"
Trump, who had earlier in the interview discussed the spending habits of his first wife, Ivana Trump, seemed to laugh along without protest. Under the noise, the words "that's pretty close" are barely audible, apparently in response to Stern's insistence that the quote was a direct one.
A Democratic source shared the interview with The Huffington Post. Neither Trump's campaign nor associates of Stern returned comment, though the entire exchange was hardly atypical for a radio program that built its reputation and audience on salacious material.
Nevertheless, as Trump tries to improve his numbers and image with female voters in the weeks before the presidential election, episodes like these ― where he often portrays women as objects for sex and brags about his libido ― continue to haunt him.
Not surprisingly, Stern is often an ingredient. Trump appeared on the show over a dozen times throughout the 1990s and 2000s. In his conversations with the radio host, he often ranked and rated women's appearances and discussed who he would like to have sex with. "A person who is very flat-chested is very hard to be a 10," he said in one exchange.
But Stern wasn't the only one who brought out this side. Trump invented a fake persona to brag about his sexual prowess to gossip columnists and journalists. At his own conferences, he admitted to hiring a female employee because she was beautiful and called attractive women his alcoholism. At his own businesses, he pushed to fire women who weren't pretty enough. And in his books, he painted a picture of women as money-hungry or drags on professional success.
He wrote about three types of female reactions to demands for a prenuptial agreement before marriage in his book Trump: The Art of the Comeback. The first type loved her husband but refused to sign on principle. "I fully understand this, but the man should take a pass anyway and find someone else," he wrote. The second was a woman who refuses to sign "because she is expecting to take advantage of the poor, unsuspecting sucker she's got in her grasp." And the third was "the woman who will openly and quickly sign a prenuptial agreement in order to make a quick hit and take the money given to her."
"You have to protect yourself," he concluded. "You never know how the dynamics in a marriage will play out."
As a businessman and reality TV personality, these types of musings from Trump were seen as baroque and chauvinistic but part of a persona he was trying to cultivate. As a presidential candidate, they've been weaponized against him.
Trump continued to ridicule Machado in interviews this week.
"She gained a massive amount of weight, and it was a real problem," he said Tuesday.
Before You Go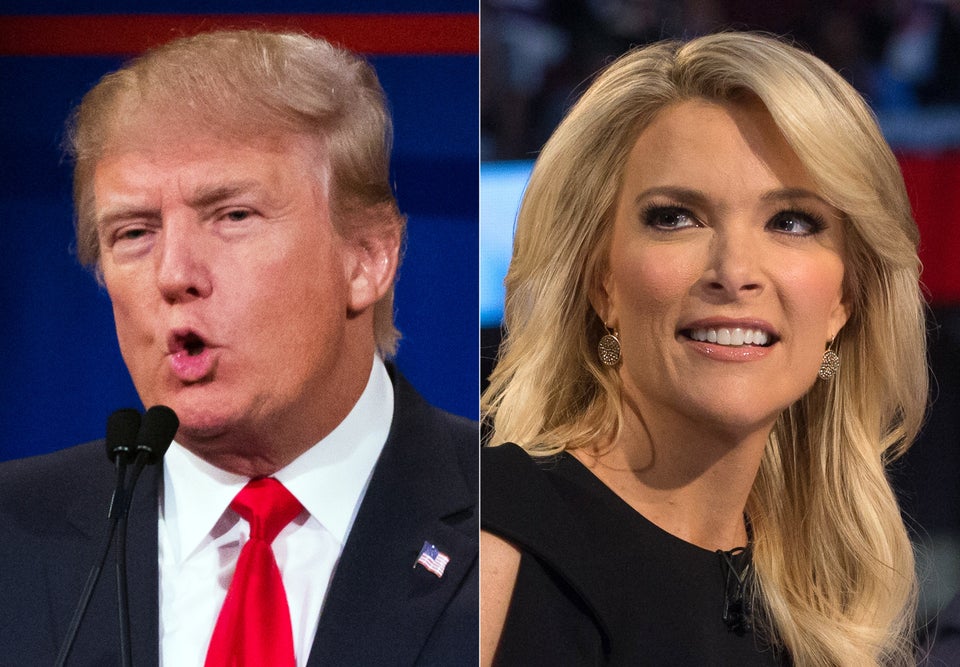 16 Things Donald Trump Has Said About Women, Round 2
Popular in the Community