Progressive lawmakers and groups eager to expose President-elect Donald Trump as a populist in name only have found fertile ground in Steve Mnuchin, Trump's choice for Treasury secretary.
Thanks to his professional record, Mnuchin, a former second-generation partner at Goldman Sachs and hedge fund founder, would likely draw liberal criticism regardless of the president who appointed him.
Mnuchin and his partners took over troubled bank IndyMac in 2008, renaming it One West and ramping up home foreclosures with a disproportionate focus on the reverse mortgages typically held by elderly Americans. Civil rights groups have accused the bank of racially discriminatory lending and business practices.
If confirmed, which is all but assured, Mnuchin stands to oversee the very financial sector from which he profited handsomely. Perhaps it is no surprise then that Mnuchin has promised to roll back portions of the Dodd-Frank Wall Street reform law.
Mnuchin's history and positions would rankle Democrats in any year. But Mnuchin is not just any nominee: he is Trump's. The president-elect ran as a champion of working Americans and slammed opponent Hillary Clinton for her ties to Wall Street.
"President-elect Trump campaigned against big money's power in Washington and accused Wall Street and hedge funds of 'getting away with murder,'" Sen. Sherrod Brown (D-Ohio), the ranking member of the Senate Banking Committee said in a statement. "But now he has picked a hedge-fund manager whose Wall Street ties couldn't run deeper to lead the Treasury Department, which is exactly what this election showed the American people don't want. This isn't draining the swamp ― it's stocking it with alligators."
Sen. Jeff Merkley (D-Ore.), another member of the Banking Committee, also emphasized the apparent inconsistency of the selection.
"If you want somebody to dismantle the protections for consumers he's just the guy to do it. But that is in fact the opposite of what Trump campaigned on," Merkley said on CNBC on Wednesday.
"This is another broken promise from Donald Trump to 'drain the swamp' in Washington and not the change hardworking people in Wisconsin voted for," Sen. Tammy Baldwin (D-Wis.) said in a statement.
Sen. Elizabeth Warren (D-Mass.), widely considered Wall Street's toughest foe in Congress, was perhaps the most unsparing in her criticism of Mnuchin, calling him "the Forrest Gump of the financial crisis ― he managed to participate in all the worst practices on Wall Street."
"His selection as Treasury Secretary should send shivers down the spine of every American who got hit hard by the financial crisis, and is the latest sign that Donald Trump has no intention of draining the swamp and every intention of running Washington to benefit himself and his rich buddies," she said in a statement.
Warren later issued a joint statement with Sen. Bernie Sanders (I-Vt.) condemning Mnuchin's nomination.
"Steve Mnuchin, is just another Wall Street insider. That is not the type of change that Donald Trump promised to bring to Washington – that is hypocrisy at its worst," the senators said.
The Progressive Campaign Change Committee, a liberal advocacy group, sounded a similar note in a statement condemning Mnuchin as "yet another out-of-touch billionaire who is more concerned with self-dealing for Wall Street than protecting Americans from the too big to fail banks."
"Trump's supporters did not vote for him to put a second-generation Goldman Sachs banker who made a fortune foreclosing on working families' homes in charge of the economy," the organization said.
National Consumer Law Center attorney Alys Cohen focused her statement on Mnuchin's record of "profiting by foreclosing on older homeowners and homeowners in communities of color."
"We call on Mr. Mnuchin, if confirmed, to use his leadership to help Main Street recover from the economic crisis caused by Wall Street, not to benefit the 1%," Cohen said.
Mnuchin's confirmation is virtually a foregone conclusion since he has aroused no public opposition from the Republican senators whose lack of support would jeopardize his nomination.
But seeing a fight over Mnuchin as a long-term organizing tool, at least one liberal group, Demand Progress, is admonishing Democratic lawmakers to vote him down.
"As Democrats work to re-establish their party's credibility as a voice for working people, not one Senate Democrat should vote to confirm Wall Street billionaire Steven Mnuchin for Treasury Secretary," Demand Progress' Kurt Walters said in a statement.
Before You Go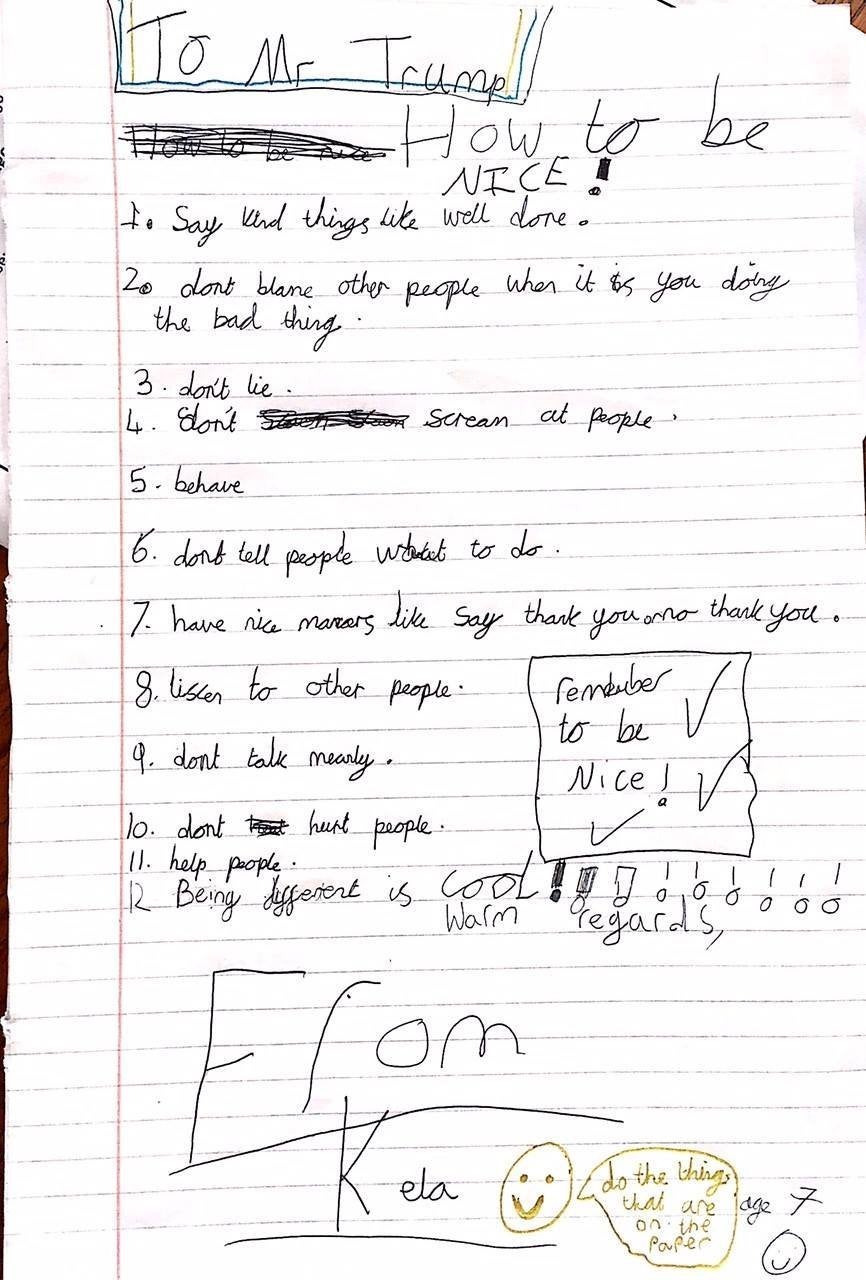 Kids Across America Send Letters To Donald Trump
Popular in the Community