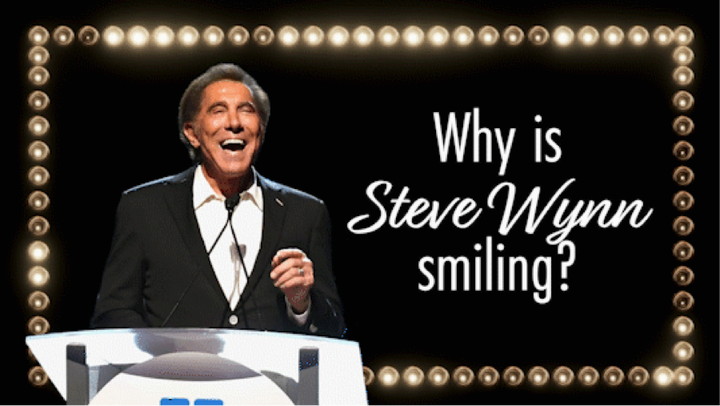 There are more than 1,200 days until the 2020 election, but Donald Trump is already looking to the Republican National Committee to bankroll his re-election campaign. This week, it was reported that the RNC will hold a fundraiser for Trump mega-donors—some signing on to give $100,000 — in Washington later this month.
Lost in the storm about Comey's revelations and Russian spying has been the formation of a new alliance between the administration and the RNC's National Finance Chair (and Trump's old rival) casino-magnate Steve Wynn.
The aim of the Trump-Wynn partnership is to tap rich elites to fund the re-election campaign and to push Trump's agenda, which has already proven to hurt middle class and working people.
As RNC National Finance Chair, Wynn will lead the effort to recruit the ultra-rich to sign massive checks for Trump's campaign and to support Republican candidates across the country who back the Trump agenda.
While Wynn's role has largely flown under the radar, a closer examination of Trump and Wynn's long and complicated relationship prompts many revelations and uncovers yet another sketchy tentacle in the Trump operation.
Wynn is more than just another one of the billionaires with whom Trump has surrounded himself. For decades, Trump and Wynn competed to build monument-like casinos bearing their names from coast to coast. At times, their bitter fighting played out on the public stage, including allegations of corporate espionage, inappropriate involvement in state Senate races, and even a $150 million anti-trust lawsuit where Wynn alleged that Trump launched a conspiracy against him.
In fact, fighting between the two rivals was so bitter that Wynn once charged in the Wall Street Journal that Trump was "all hat and no cattle." And years later, Trump told New York Magazine that Wynn had "a lot of psychological problems" and was "quite disturbed." At times their rivalry and fighting seemed straight out of a movie—so much so that HBO tapped Danny DeVito to direct "Trump vs. Wynn," a never-made film accounting their decades long competition.
Like Trump, Wynn's top concern is his business' bottom line, which is exactly why he's been so quick to put aside past competition and turn towards Trump. Wynn has already hosted fundraising events at his casinos. He has shown no evidence that he won't run the RNC's finance operation like his casino business, which for decades has been rampant with allegations of corruption, questionable ethics, and litigation. Trump's presidency is a win for Steve Wynn.
Across his administration, Trump has shown no interest in building a Team of Rivals – hiring only the most loyal of his followers – which makes his decision to tap a decades-old top rival as his fundraiser all the more curious. Trump has a history of holding on to bitter grudges long past their expiration date—what was his, and Wynn's, motivation to join forces?
One thing we know: in the casino business, the house never looses. Casinos make certain that no matter how often there is a "winner," the lion's share of the money on the table always goes to them.
As Wynn begins to raise millions for Trump and his GOP puppets in Congress, Americans must remain vigilant and hold all Republicans accountable for the Trump agenda that benefits the billionaires at the expense of the middle class and working people.
Trump may claim he plans to "fix America," but in reality he and Wynn have combined forces to fix the rules of the economic game to guarantee even more money for billionaires like themselves and less for ordinary working people.
Robert Creamer is a long-time political organizer and strategist, and author of the book: Stand Up Straight: How Progressives Can Win, available on Amazon.com. He is a partner in Democracy Partners. Follow him on Twitter @rbcreamer.
Calling all HuffPost superfans!
Sign up for membership to become a founding member and help shape HuffPost's next chapter
BEFORE YOU GO