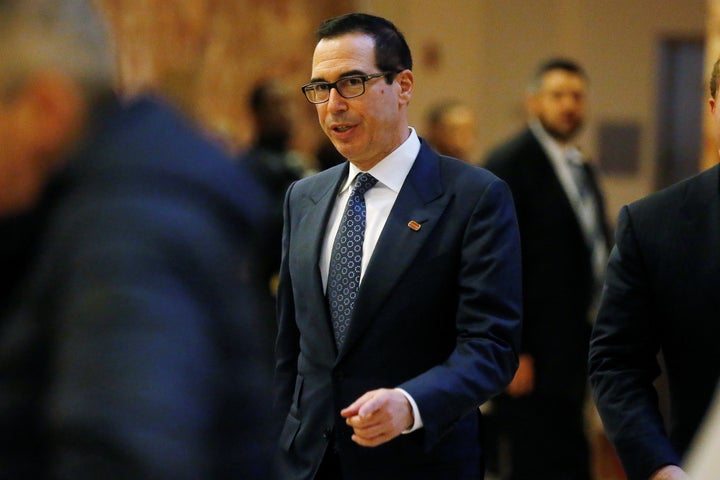 OneWest failed to locate bank branches in minority neighborhoods, loaned money to "very few or no" people of color, and did a better job maintaining and marketing foreclosed homes in mostly white neighborhoods, according to a complaint filed by two housing advocacy groups Wednesday with the U.S. Department of Housing and Urban Development.
The discrimination, called "redlining," keeps communities of color in poverty by making it harder to buy homes. It was banned in 1968 under the Fair Housing Act.
The complaint was filed against CIT Group, the commercial lending giant that owns OneWest. Mnuchin, who led the investor group that bought OneWest in 2009 and served as its chairman, joined the board of CIT after the acquisition was completed in August 2015.
"Our analysis of OneWest suggests the bank has no significant branch presence in communities of color," Kevin Stein, deputy director of California Reinvestment Coalition, one of the two nonprofits that filed the complaint, said in a statement. "[N]ot surprisingly, its home loans to borrowers and communities of color are low in absolute terms, low compared to its peer banks, and low when compared to what one would expect, given the size of the Asian American, African American, and Latino populations in California."
Dune Capital, the hedge fund where Mnuchin works, did not respond to a request for comment on Wednesday.
"CIT is committed to fair-lending and works hard to meet the credit needs of all communities and neighborhoods we serve," a spokesman for CIT said in a statement emailed to The Huffington Post on Thursday evening.
In the Los Angeles area in which OneWest operates, black borrowers last year received just 1.7 percent of its mortgages ― 2.1 percentage points below the industry average. Asian Americans made up 8.4 percent of the bank's borrowers ― 3 percentage points below the industry average. Latinos comprised an additional 8.4 percent of borrowers ― 14 percentage points below the industry average. Meanwhile, the bank awarded 82.4 percent of its loans to white people ― 14.6 percentage points above the industry average.

One-hundred percent of foreclosed homes ― also known as real estate-owned properties ― in neighborhoods of color had five or more maintenance or marketing failures, including trash strewn in the front yard, overgrown grass and shrubbery, and boarded up or broken doors and windows. By contrast, 33.3 percent of foreclosed properties in white neighborhoods sustained the same blight.
The complaints cast an ugly light over the man Trump officials have floated as the leading candidate to lead the Department of Treasury.
Mnuchin led the group of investors that bought OneWest, then called IndyMac Bank, from the Federal Deposit Insurance Corp. in 2009 after the company had collapsed under the weight of bad home loans it made during the housing bubble. As part of the deal, the FDIC agreed to take the hit for the vast majority of loan losses, an arrangement the agency made with buyers of other banks after the crash. OneWest then went to work foreclosing on homeowners, using the fraudulent, corner-cutting technique known as robosigning. In the years that followed, it paid billions of dollars in profits to its investors.
The investor group included private equity financial institutions specialist J.C. Flowers; hedge fund billionaire John Paulson, who later became famous for his massive bet against the U.S. housing market; and progressive philanthropist George Soros.
OneWest was not the only bank to make bad loans during the housing bubble and push people out of their homes once things soured. However, in an industry we now know was filled with fraud, "OneWest stood out," wrote David Dayen, the author of a book on the foreclosure crisis published this year. "It routinely jumped to foreclosure rather than pursue options to keep borrowers in their homes; used fabricated and 'robo-signed' documents to secure the evictions; and had a particular talent for dispossessing the homes of senior citizens and people of color."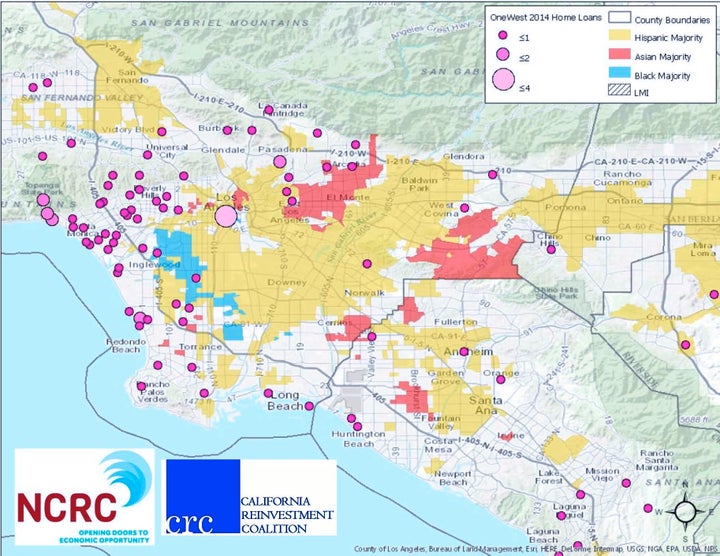 "During Mnuchin's tenure, OneWest foreclosed on tens of thousands of families, with California's communities of color shouldering a disproportionate share," Stein told Dayen at the time.
If you don't already know how this story ends, you can probably guess: Mnuchin orchestrated a deal to merge OneWest with CIT for $3.4 billion in 2015, more than doubling his group's initial $1.6 billion investment.
In August, Trump made his long-awaited pitch to black voters, insisting Democrats had abandoned them. During his campaign, he dismissed accusations of racism, glossing over a 1973 discrimination lawsuit accusing his real estate company of refusing to rent homes to black people in New York. He initially avoided denouncing former Ku Klux Klan leader David Duke, who enthusiastically endorsed his presidency.
"You're living in poverty, your schools are no good, you have no jobs, 58 percent of your youth is unemployed," Trump said in his appeal, citing a number three times higher than the real rate because it counts students as unemployed. (The same stat for white youth clocks in at 49 percent.) "What the hell do you have to lose?"
Median black wealth was cut in half by the foreclosure crisis and Great Recession.
The real question may be who gains, and by how much, when communities of color lose.
This article has been updated to incude a statement from CIT and the names of additional investors led by Mnuchin in the OneWest deal.
Popular in the Community