The grand jury hearing could lead to criminal charges against Trump years after he was accused of paying off the adult film actor to stay silent about their alleged affair before the 2016 election. District Attorney Alvin Bragg's re-escalation of the seemingly dormant probe infuriated Trump on Truth Social and he couldn't resist a demeaning remark about Daniels.
"With murders and violent crime surging like never before in New York City, the Radical Left Manhattan D.A., Alvin Bragg, just leaked to the Fake News Media that they are still going after the Stormy 'Horseface' Daniels Bull....!" Trump wrote Monday.
"Working closely with the Weaponized Justice Department, this is a continuation of the Greatest Witch Hunt of all time. They long ago missed the Statute of Limitations, & I recently won big money against 'Stormy' in the 9th Circuit - NEVER HAD AN AFFAIR. This is old news!"
Trump's insult of Daniels, whose real name is Stephanie Clifford, may sound familiar. The former president used the "horseface" dig in celebrating the 2018 dismissal of a defamation suit Daniels launched against him. Last March, Daniels lost an appeal of that suit and was ordered to pay $300,000 in legal fees to Trump ― which the former president referred to in his post.
But the question of whether he tried to pay off Daniels to keep mum on his alleged extramarital dalliance still appears open to prosecutors.
Trump's attorney Michael Cohen was sentenced to three years in prison in part for arranging a $130,000 payment to Daniels in violation of campaign laws. But Trump has denied any connection to the move. He also has denied that the relationship happened.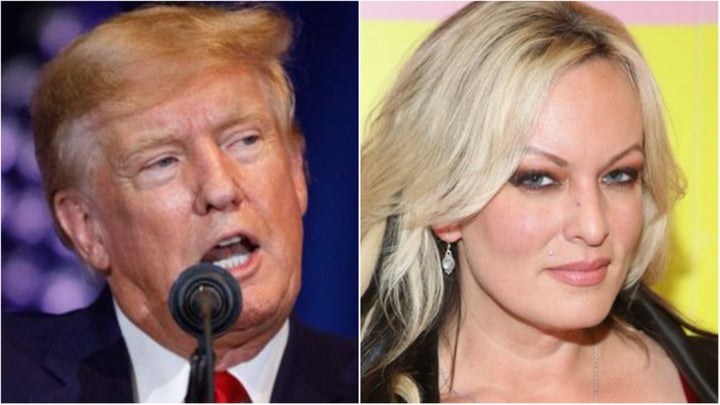 Popular in the Community