It's always been clear that President Donald Trump views women as commodities, pretty objects to be bought and sold. After all, this is a man who owned a beauty contest, openly rates women by their looks, and feels empowered enough by his fame and wealth that he's allegedly committed, and openly bragged of, sexual assault.
Still, the revelations around his alleged affairs with adult film star Stormy Daniels, who told her story in explicit detail on "60 Minutes" Sunday night, and former model Karen McDougal are instructive. In their broadest outlines, the affairs actually look a lot like workplace sexual harassment: Men leverage their power to get sex, manipulating women who are looking for opportunities and advancement.
In addition to some outrageous strong-arm tactics and possible violations of federal election law, Daniels and McDougal's stories ― as well as that of former "Apprentice" contestant Summer Zervos ― are classic examples of sexual harassment.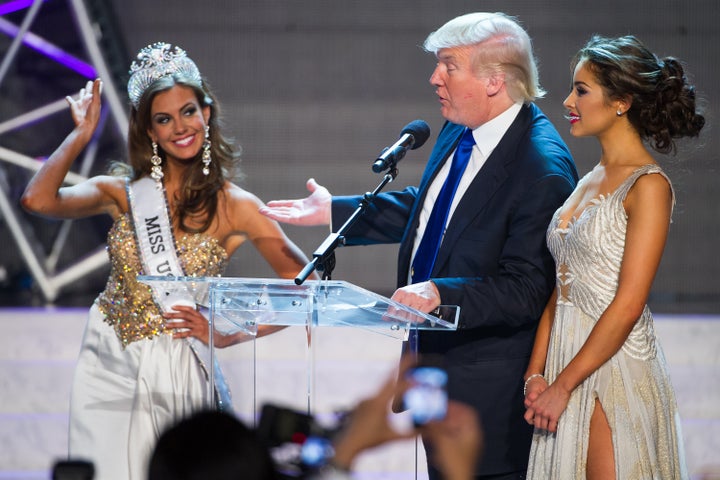 Daniels, whose real name is Stephanie Clifford, fell into a "casting couch" harassment trap, the outlines of which resemble tactics used by so many of the men recently exposed by the Me Too movement.
The move isn't terribly original: A powerful (and typically older) man uses the possibility of a new job or acting role to get sex. It's a sexual harassment play out of Hollywood's Golden Era, long solidified in the workplace. Though exposed and condemned by the Me Too era, it has hardly gone out of fashion.
According to Daniels' account, Trump invited her to dinner ― without mentioning that they'd be eating alone in his private hotel room. She was just 27 years old and, by all accounts, extremely bright and ambitious. He was 60 years old, married with a new baby at home and a lot of money.
Trump then went about using his more powerful position to seduce Daniels with a career opportunity ― a role on his show "The Celebrity Apprentice."
Unlike disgraced Hollywood producer Harvey Weinstein, whose tactics allegedly included physical assault, Trump didn't force Daniels. She submitted to sex with him because, she told Cooper on "60 Minutes," she felt she had no real choice in the matter.
"I realized exactly what I'd gotten myself into," she said. "I had it coming for making a bad decision for going to someone's room alone."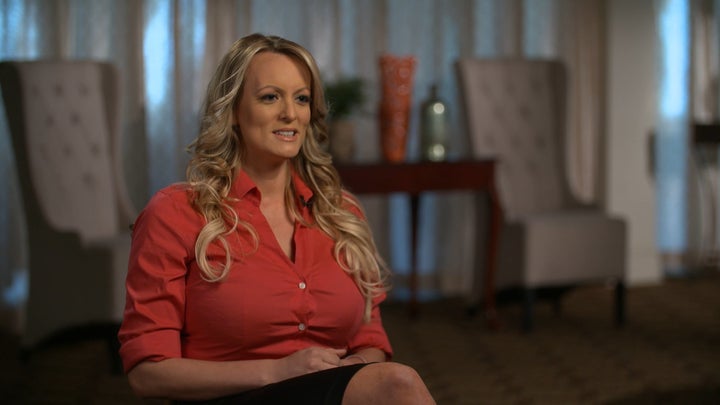 Daniels insisted on Sunday night that her encounter with Trump was consensual, but it's clear who had the upper hand.
In the months and weeks following their original meeting, Trump continued to dangle a slot on the TV show in order to get Daniels to meet up with him again, according to Daniels' account. (Trump, through spokespeople, has repeatedly denied the affair.)
When she finally did ― showing up to his private bungalow at the Beverly Hills hotel ― she did not sleep with him again. The next month, he called to let her know the TV show thing wasn't happening.
One wonders if she would have nabbed the role if she had succumbed to sex again.
Trump unleashed a similar play on Summer Zervos, according to a lawsuit filed by the former "Apprentice" contestant. Zervos was also looking for a career opportunity and gladly accepted Trump's dinner invitation in 2007.
But when she arrived at the restaurant of the Beverly Hills hotel, she was directed to Trump's private bungalow, according to her complaint. When she got there, she says Trump kissed her and placed his hand on her breast. She declined his advances, pushing him away. But after that, she says she kept seeking Trump out for advice and job opportunities.
Zervos is now suing the president for defamation ― after he called her a liar.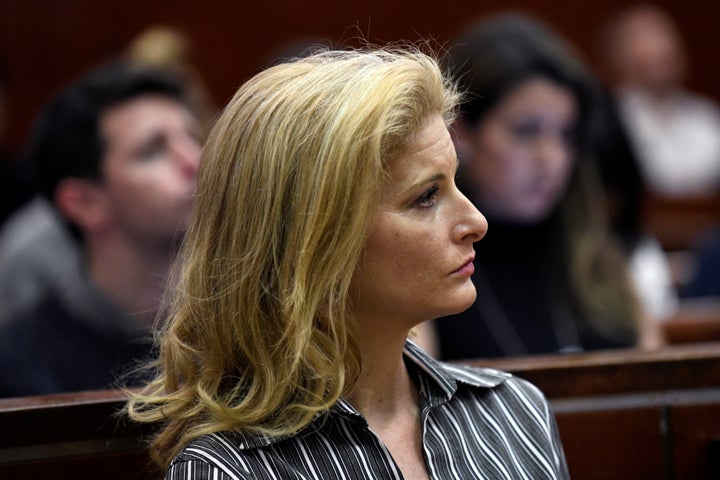 These stories recall so many Me Too tales: the young woman who says she showed up at Charlie Rose's home to talk about a job and was greeted by the elderly TV host wearing a robe with nothing underneath. Or venture capitalist Justin Caldbeck, who allegedly propositioned women who were looking to him to invest in their startups.  
Karen McDougal says she was manipulated in a similar fashion. In order to get her to sign away the right to tell the story of her alleged affair with Trump, American Media Inc. promised the former model essentially a fresh start in her career, according to the lawsuit she filed against AMI. (The White House has denied that the affair happened.)
AMI owns The National Enquirer, along with Star and OK magazines. According to McDougal's lawsuit, AMI representatives told her she'd have the opportunity to write several columns each month on health and beauty for the publications, and could also appear on magazine covers.
"What model wouldn't want that," McDougal told Anderson Cooper in an interview last week. "Especially as an older model like, you're like, 'Oh, this is great right?'"
Not exactly. The columns and covers didn't happen. It's now clear the company was just trying to keep her quiet about her alleged affair. 
This was a sex and power exchange of a slightly different order ― since Trump's involvement is not quite clear. Still, at the end of the day, AMI appears to have used McDougal's ambition to manipulate her.
Now McDougal is suing AMI to get out of the contract. This isn't about money for her, she said. "I'm out to get my rights back, to prove a contract was illegal, that I was taken advantage of and go back to my life. Period."
Considering the amount of scrutiny these women now face, it's doubtful they'll ever quite be able to go back to their lives. And that's one of the many horrid ways women lose when they speak up about harassment.
The three women's stories also raise the possibility, of course, that there are more out there. About a dozen women have already accused Trump of sexual misconduct. Harassment stories have been a little more scarce, but Trump clearly has a playbook. It's doubtful that he only used it a few times.
Calling all HuffPost superfans!
Sign up for membership to become a founding member and help shape HuffPost's next chapter