"What's up, buddy?" the man, a supporter of Republican nominee Donald Trump, says after Levston began filming the encounter. "Hey, Trump. Trump all the way! Trump!"
Then the bigot shows his true colors, calling Levston a "n****r" numerous times, mocking the black man's speech and coaching him on the definition of words like "matter" ― as in "black lives don't matter" ― and racial epithets.
WARNING: The video below contains graphic and offensive language.
In his delusional show of self-righteousness, the man hardly allows Levston a chance to speak, interrupting him numerous times to explain the ways of the world ― if your world is hatred and racism.
"Black lives don't matter," the man says. "There ain't no proof. Just 'cause you say something, don't mean nothing. Prove it."
"Black people were bought by a contract, and we got ripped off because y'all should have got returned when it was Africans proved that y'all couldn't do anything, because y'all live off welfare," he added.
When a woman in his car tries to enter the argument, the man tells her, "Hey, hey, hey, hey. Let me handle this. Be a woman." Then he slams the car door.
Throughout the lengthy confrontation, Levston keeps his cool, even when the man threatens him with physical harm.
"If there wasn't technology and stuff like this, I would have smashed you," the man says. "Because I'm a man and you're a little punk."
At the end of the video, Levston turns the camera on himself and offers this important message: "That's exactly why you all need to get out and vote. You ever needed proof why you need to get out and be heard ― go fuckin' vote!"
In a follow-up interview with The Commercial Appeal, Levston said he forgives the man.
"Hopefully you don't teach this type of hatred," he told the publication he'd like to say to the man. "Hopefully this is where the cycle can break, so that it doesn't become a revolving cycle for generations to come, for your family."
Before You Go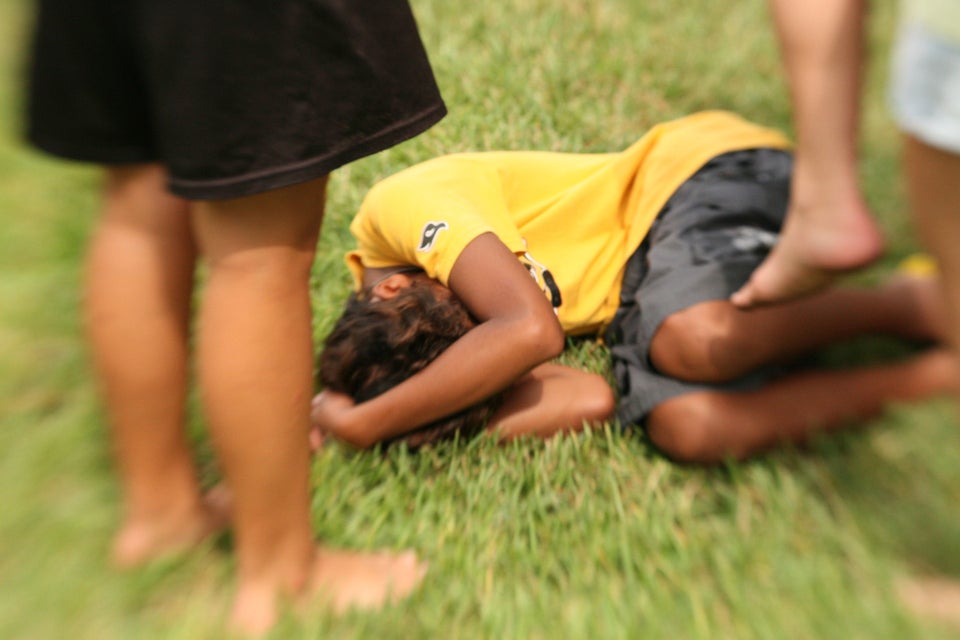 Fighting Racism And Discrimination Everyday
Popular in the Community