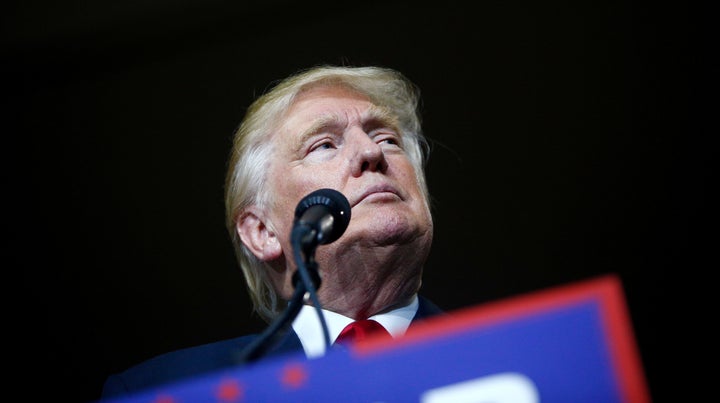 WASHINGTON ― Donald Trump sought to close GOP ranks on Tuesday by reminding Republicans who may be thinking of abandoning him just what's at stake in November: multiple appointments to the Supreme Court.
"Even if you can't stand Donald Trump, even if you think I'm the worst, you're going to vote for me. You know why? Judges," the Republican nominee said at a rally in Ashburn, Virginia.
It's not clear that the next president will get the chance to name five new justices, but he or she will likely reshape the high court with several nominations. Two of the eight current justices will be more than 80 years old come Election Day. And one more will pass that milestone during the next president's first term.
Right off the bat, there's the vacancy created by Justice Antonin Scalia's death earlier this year. The nomination of Merrick Garland, President Barack Obama's pick to replace Scalia, has been mired in the Senate due to GOP opposition.
There's evidence that Trump's argument could prove effective. Over the weekend, conservative radio host Hugh Hewitt announced that he would be voting for Trump and urged the NeverTrump movement to follow suit. In an op-ed entitled "It's the Supreme Court, Stupid," Hewitt argued that a vote for Clinton would bring a "deluge of court-ordered solutions to every social problem, bench-drawn congressional districts and extraordinary deference to every agency of the federal government combined with a sweeping away of federalism."
Earlier this year, Trump unveiled a list of potential nominees to replace Scalia, whom he has called a "brilliant" jurist. The list was widely seen as an attempt to reassure Trump doubters that he would do the conservative thing in the White House.
On Tuesday, New York Rep. Richard Hanna became the first Republican member of Congress to announce he would vote for Clinton in November. Sally Bradshaw, who was a long-time adviser to former Florida Gov. Jeb Bush (R), said last week that she might vote for Clinton if the race in Florida is close.
Trump's penchant for controversy and divisiveness ― most recently he attacked the parents of a Muslim-American war hero ― could lead other members of the GOP to follow suit. So, too, could his poll numbers. According to a new CNN/ORC poll, Clinton has opened a 9 percentage point lead over Trump since the Democratic convention.
Before You Go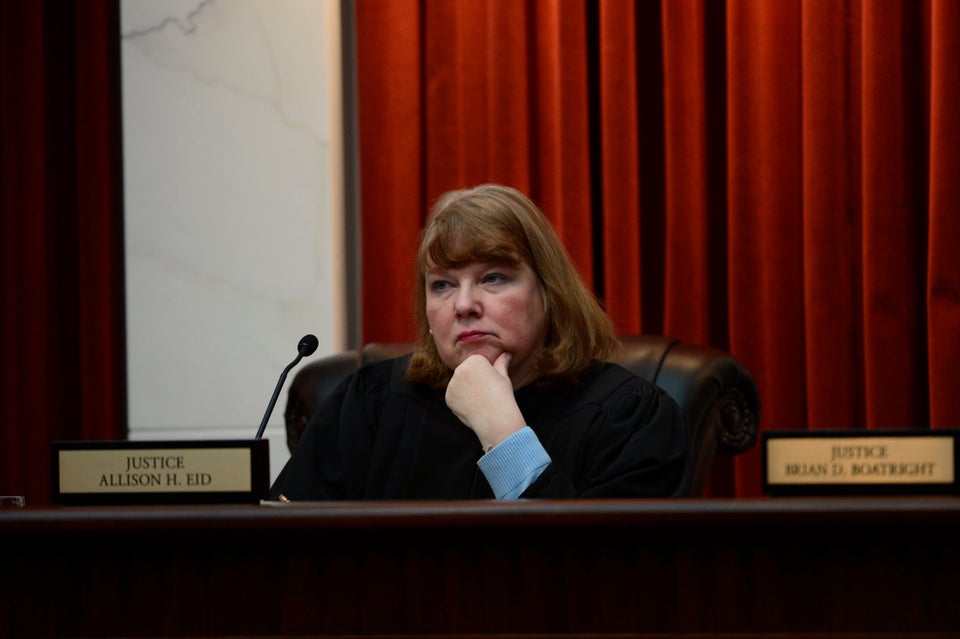 Donald Trump's Potential Supreme Court Justices
Popular in the Community