WASHINGTON ― Donald Trump's supporters are having a hard time explaining why the Republican nominee for president tweeted a lot of mean things about a former Miss Universe in the wee hours Friday morning.
Once again, Trump put his minions in a difficult spot: Most of his surrogates have argued that Democratic presidential nominee Hillary Clinton is trying to distract from the real issues Americans want to talk about. So what can they say when it's their candidate doing the distracting by instructing people on Twitter to check out a video of former Miss Universe Alicia Machado having sex?
Rep. Renee Ellmers (R-N.C.) had one answer: The tweets were a good idea because social media is "the most effective manner to get his message out" when the media refuses to tell the true story.
"He sent out tweets this morning at 3 a.m. That's his way of addressing the issue and then moving on to talk to the American people about the issues that they really care about," Ellmers told MSNBC's Peter Alexander, before saying she thinks Trump should move on. (The Machado tweets were actually in the 5 o'clock hour, but he also tweeted angrily about the media at at 3:20 a.m.)
Sarah Huckabee Sanders, a Trump adviser, complained on CNN that the media kept asking about the matter, even when host Carol Costello pointed out that Trump was the one helping to keep it in the news.
"He's made it very clear when he's attacked, he is going to respond, and that's what he's doing today," Sanders said. "But again, I think the media can easily change the narrative of this race. Let's talk about the things that Americans care about."
Arkansas Attorney General Leslie Rutledge (R) said on MSNBC she prefers to tweet when people are awake, but allowed that maybe Trump is onto something.
"Perhaps there are people up interested in issues at 3 a.m.," Rutledge said. She also noted that it might be "ill-advised to viciously attack women."
Rep. John Mica (R-Fla.), in yet another MSNBC appearance later Friday morning, said he wasn't familiar with what Trump had said on Twitter. It wasn't clear why the interview was even happening.
"I don't tweet and I don't retweet," Mica said.
Alexander explained that Clinton had mentioned Machado during the most-watched presidential debate in history and that Trump had tweeted that people should check out her sex tape.
"I'm not even familiar with the individual you're talking about," Mica said. "I just don't know anything about her or his comments."
Before You Go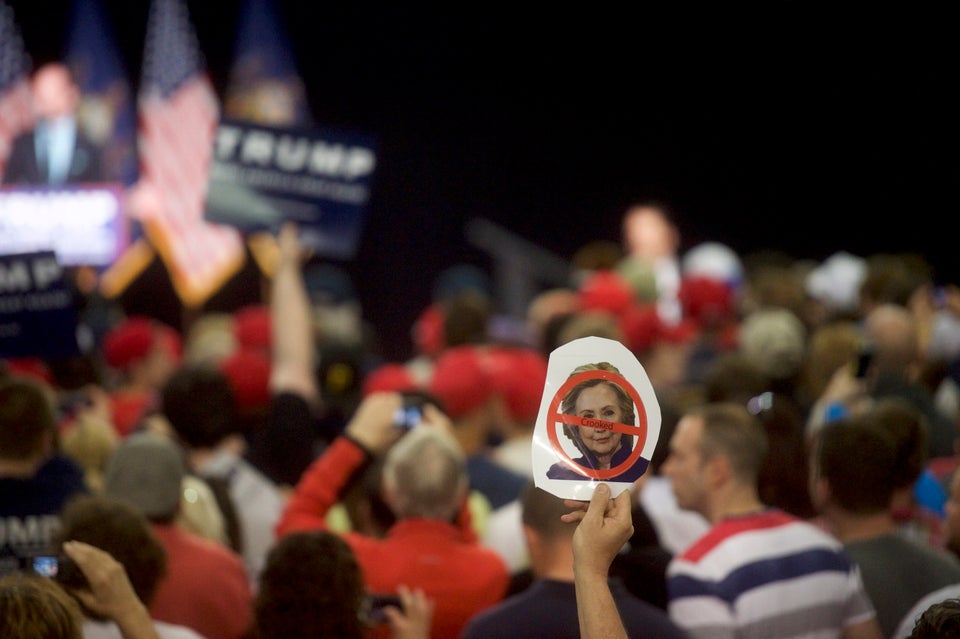 Donald Trump Is Name-Caller In Chief
Popular in the Community