Donald Trump's surprisingly strong electoral performance spooked investors on Tuesday night.
As the presidential race tightened ― Trump racked up key battleground states like Florida, while others, like Virginia, ended up closer than expected ― investors began selling futures, or bets on the future of value of stocks.
The Dow Jones, S&P 500 and Nasdaq Futures Indexes all declined precipitously.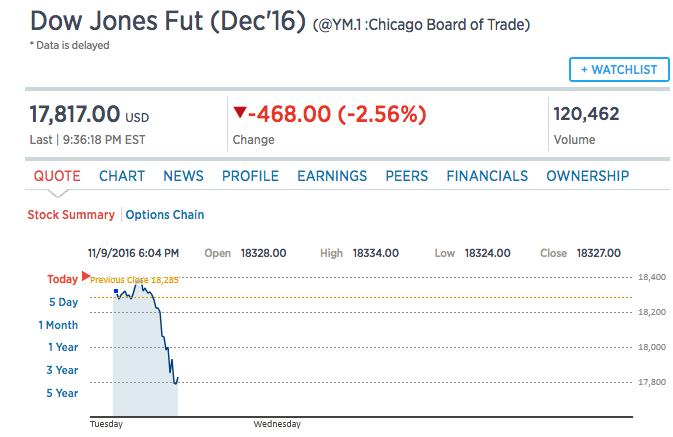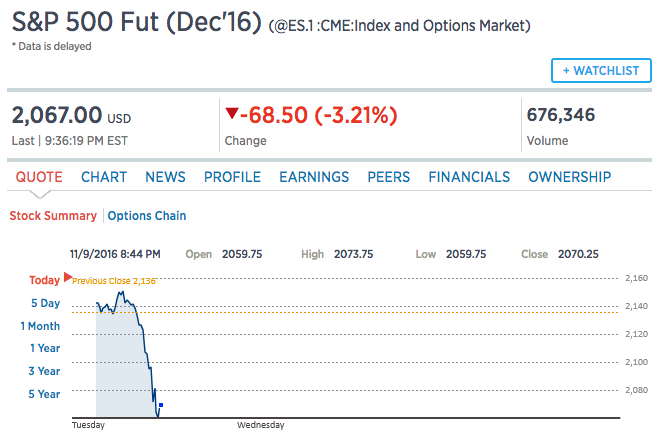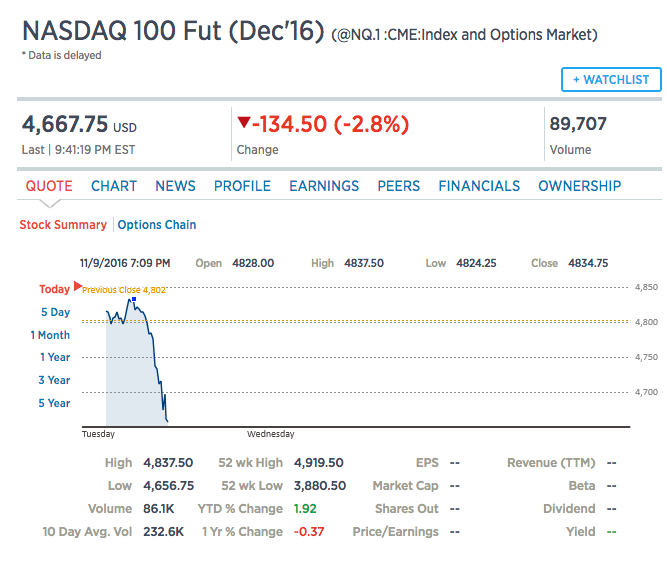 The Mexican peso also plummeted as Trump's prospects brightened.
Asian stocks also tumbled after trading opened Wednesday morning, The Associated Press reported.
Trump has said he would renegotiate the North American Free Trade Agreement, which includes Mexico, and take a harder line against China and other Asian trading partners.
Popular in the Community