Donald Trump's Election Day victory is etched in American history, and also tattooed on the back of a man in Davenport, Iowa. But not by choice.
Cobert got inked Tuesday afternoon and put the whole excruciating thing on Facebook. (Warning: The content and language of that video may not be suitable for everyone.)
"I'm thinking about my life, how it went wrong. Now I'm getting a Trump stamp," he told WQAD-TV. "The stupidest thing I've done for views."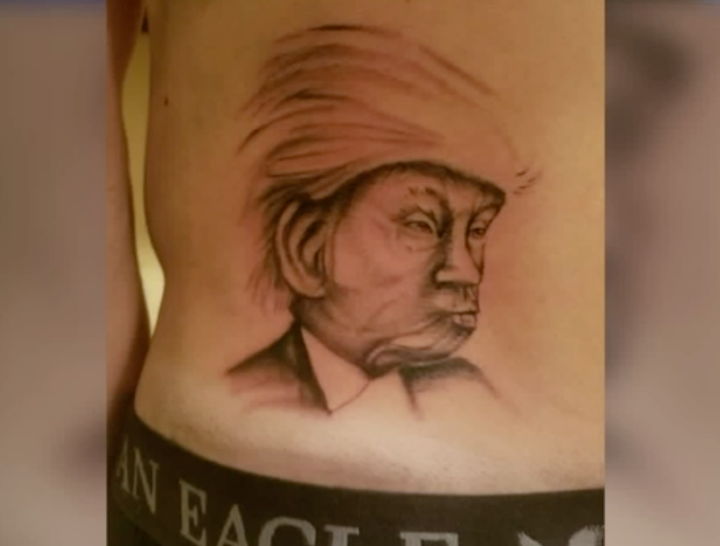 Cobert's girlfriend, Jenni Gang, filmed the tatting, but she's not exactly thrilled about it.
"I'm not happy with it," she told WQAD. "No. I have to look at it forever."
But they can be as controversial as the president-elect is, as one owner of a Boston tattoo parlor found out.
Robert Dello Russ of Boston Barber & Tattoo Co. said he'd offer free tattoos of the president-elect on the day after the election, regardless of whether Trump or Hillary Clinton won.
About 15 people showed up for Trump tattoos, but an equal number of people came to the shop to harass him and the tattoo artists for supporting Trump, according to the Boston Globe.
"It was supposed to be fun. I don't know why anyone got so upset. I'm just a tattoo shop," the registered Democrat said.
Before You Go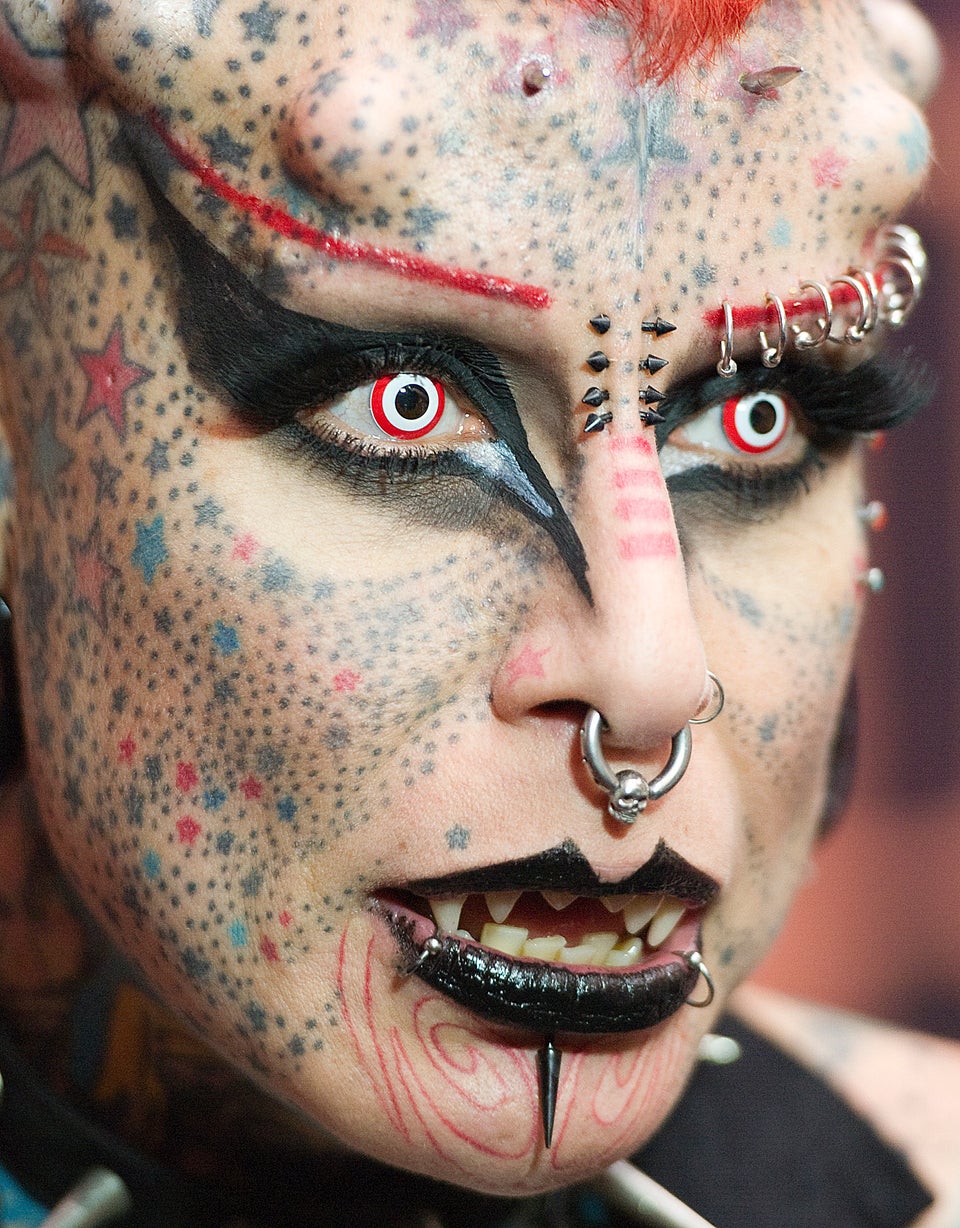 The Craziest Tattoos We've Seen
Popular in the Community