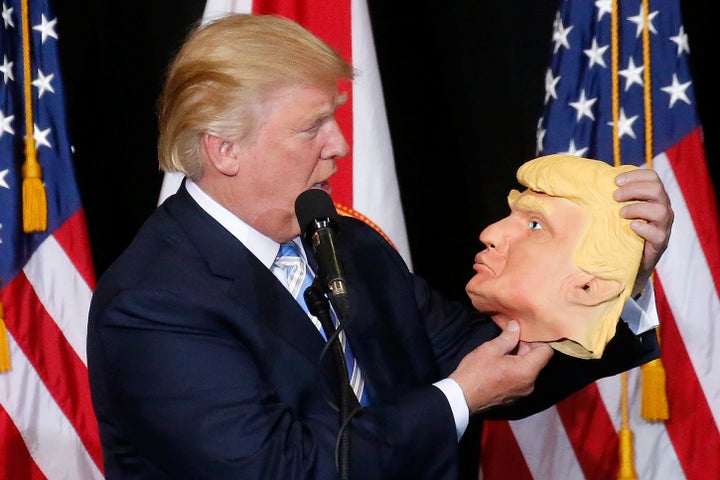 It's official: Donald Trump is the first major party nominee since Gerald Ford not to release his tax returns during the presidential campaign.
The Republican nominee announced his bid for the White House on June 16, 2015, from the lobby of Trump Tower, the gleaming Manhattan symbol of his real estate empire. Almost immediately after he did so, questions began to swirl about his net worth and how much of it he would use to bankroll his campaign.
So the following month, in July, Trump's campaign filed a disclosure with the FEC and issued a statement that claimed he has a "massive" net worth that is "in excess of TEN BILLION DOLLARS." At the time, Forbes listed his net worth at merely $4.5 billion. Earlier this year, Forbes re-evaluated the number at $3.7 billion, down $800 million from 2015.
Initially, the media reacted to the statement, capital letters and all, with amusement. It was at the time considered as unserious as Trump's candidacy ― conventional wisdom that soon fell apart. But the episode was an early sign as to how Trump planned to run for president ― evading transparency and accountability at every turn by refusing to release the very document that could unravel the narrative he sold of a successful, wealthy and charitable businessman.
The Washington Post's David Fahrenthold, in particular, had an instrumental role this election with his intrepid reporting on the Trump Foundation, the candidate's New York-based private foundation. Trump and his campaign often boast about his "millions" in charitable giving, but the numbers could not be independently verified without a copy of his tax returns. The Post reported the businessman actually used the organization to give away somebody else's money and claim the credit for himself. And in another bizarre twist, Trump used charity money to purchase a 6-foot-tall portrait of himself.
Trump's tax returns could also offer answers to questions about his business dealings abroad ― especially in adversarial countries like Russia. During the campaign, Democrats suggested he refused to do so because he was beholden to leaders like Russian President Vladimir Putin, a man Trump has praised at length.
The GOP nominee's explanation as to why he could not release his tax returns ― because, as he says, they are under IRS audit ― has always been nonsensical. Richard Nixon, for example, released his tax returns under audit. Moreover, there is nothing stopping Trump from disclosing tax returns for years not currently under audit.
The decision to withhold the information has also caused headaches for his family and campaign staff, who have struggled at times to defend the position. Eric Trump, for example, admitted it would be "foolish" for his father to release the returns. Donald Trump Jr., his other son, has said the move would simply invite too much scrutiny from ordinary people.
Far more concerning, however, is the precedent Trump may have created for future nominees. If he loses by a smaller-than-expected margin on Tuesday, the real estate mogul will have created a path for other candidates to run a viable campaign for president while withholding sensitive but pertinent information from the voters. One wealthy down-ballot Republican, Illinois Gov. Bruce Rauner, for example, has already begun dragging his feet in doing so.
Before You Go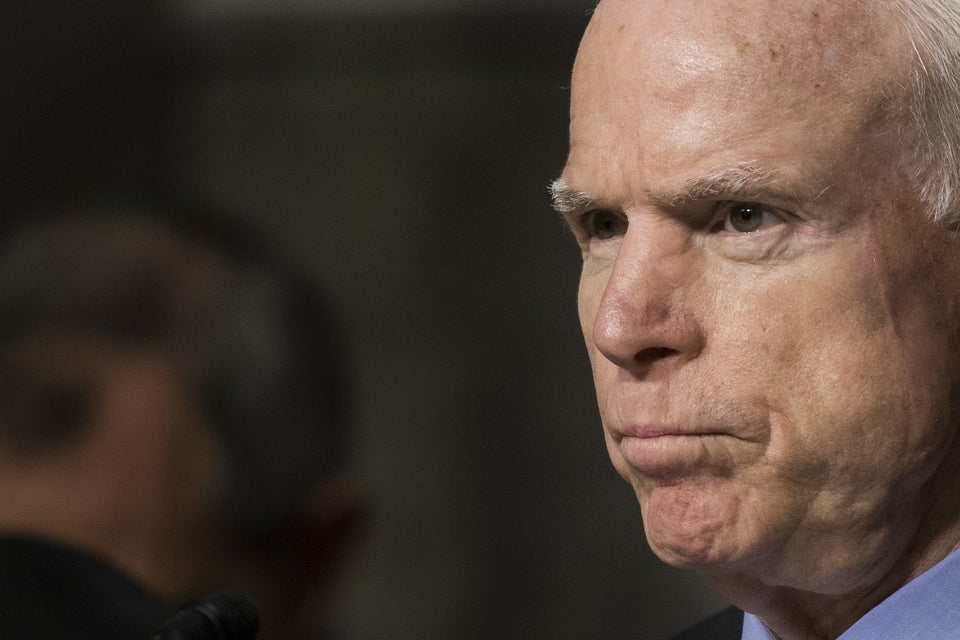 Republicans Who Have Withdrawn Their Support For Donald Trump
Popular in the Community