Republican presidential hopeful Sen. Ted Cruz faced off with several Donald Trump supporters outside a campaign event in Marion, Indiana, on Monday, getting into a heated debate over the GOP front-runner's record and principles.
"Donald Trump is deceiving you. He is playing you for a chump," Cruz told the Trump supporters, noting the businessman's previous donations to Democrats in Congress and his support for comprehensive immigration reform.
But the fans of the brash businessman, who stood face-to-face with Cruz while holding Trump signs, appeared unconvinced by the Texas senator's arguments. As Cruz attempted to politely make his case, the Trump supporters repeatedly trolled him over his wife's employment at Goldman Sachs and his citizenship, which Trump has openly suggested is Canadian. Cruz is, in fact, an American citizen.
"Where's your Goldman Sachs jacket at? We know your wife works there," one of Trump's supporters said.
"Actually, I've been supported by 1.3 million contributions all over the country," Cruz responded.
At another point in the exchange, Cruz was interrupted by a Trump fan who took the liberty to finish the senator's sentence with a sharp putdown.
"America is a better country," Cruz began, before the Trump supporter offered, "without you."
"A question everyone here should ask," Cruz said later, pausing, before getting interrupted once more by a Trump fan who said, "Are you Canadian?"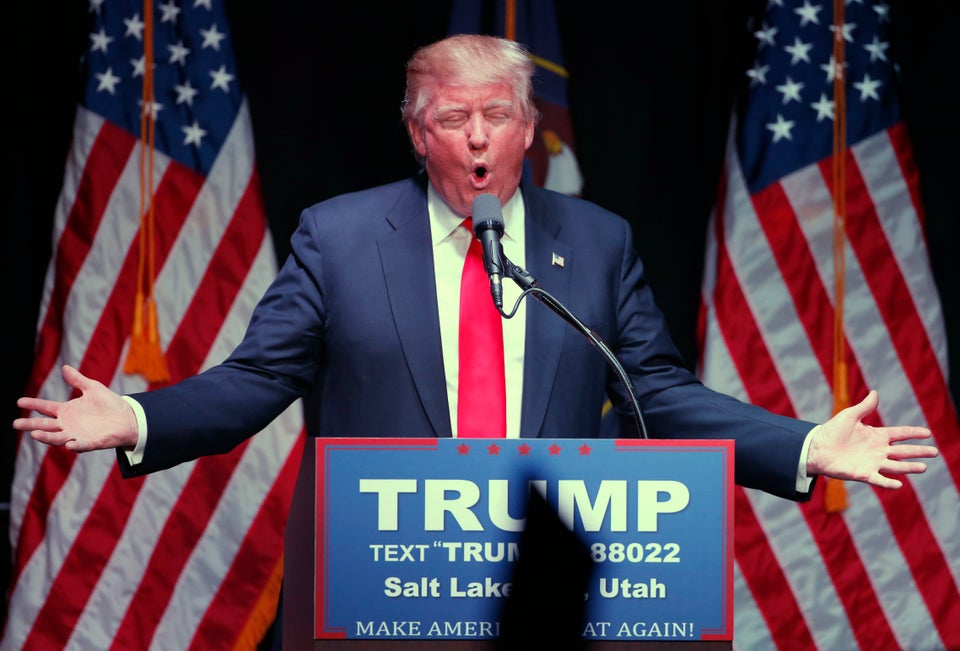 Scenes Of Hate At Donald Trump Rallies
Popular in the Community