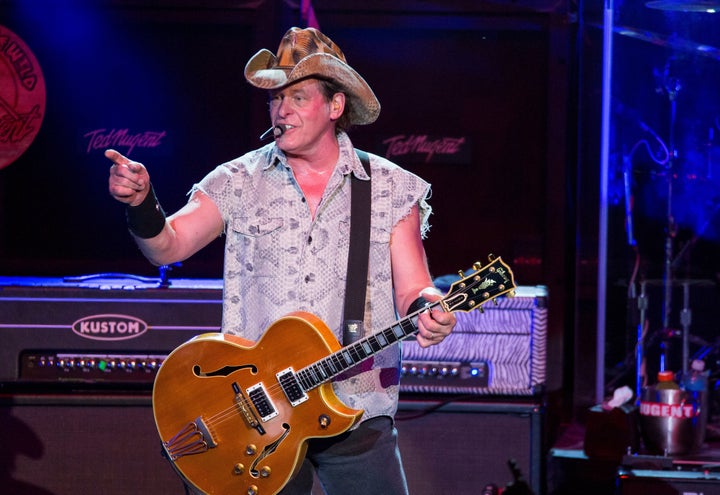 The rocker and vocal Trump supporter appears in a video ad posted this week to the campaign's official YouTube channel touting Trump as the candidate "bringing back traditional American values." The ad, called "Heartland 4 Trump," features hunters, coal miners and firefighters, as well as prominent Trump supporters like Nugent, Fox News host Sean Hannity and Milwaukee County sheriff and Black Lives Matter opponent David Clarke.
"[Hillary Clinton] will destroy the freedom that is uniquely American," Nugent says in the ad. "Donald Trump will safeguard the things that make America the greatest place in the world."
Nugent, who serves on the board of the National Rifle Association, has a history of making offensive statements, including suggestions of violence against Democratic lawmakers.
"I got your gun control right here bitch!" Nugent wrote.
During the 2012 presidential election, he was investigated by the Secret Service for a threat against Obama.
Like Trump, Nugent has also had a history of being a birther, questioning whether Obama was born in the U.S. long after he released his birth certificate to settle the matter. Nugent called Obama "a subhuman mongrel," for which he later apologized. He blamed him for high suicide rates among veterans while speaking at a GOP fundraiser in Arizona last year, where he was introduced by Maricopa County Sheriff Joe Arpaio, who is also supporting Trump.
Meanwhile, the GOP nominee has seized on Clinton's characterization of his supporters as "a basket of deplorables," referring to the bigotry and divisiveness expressed by Trump and his campaign. At recent rallies, Trump has brought a variety of supporters on stage to prove that they are not "deplorables."
Support HuffPost
The Stakes Have Never Been Higher
Before You Go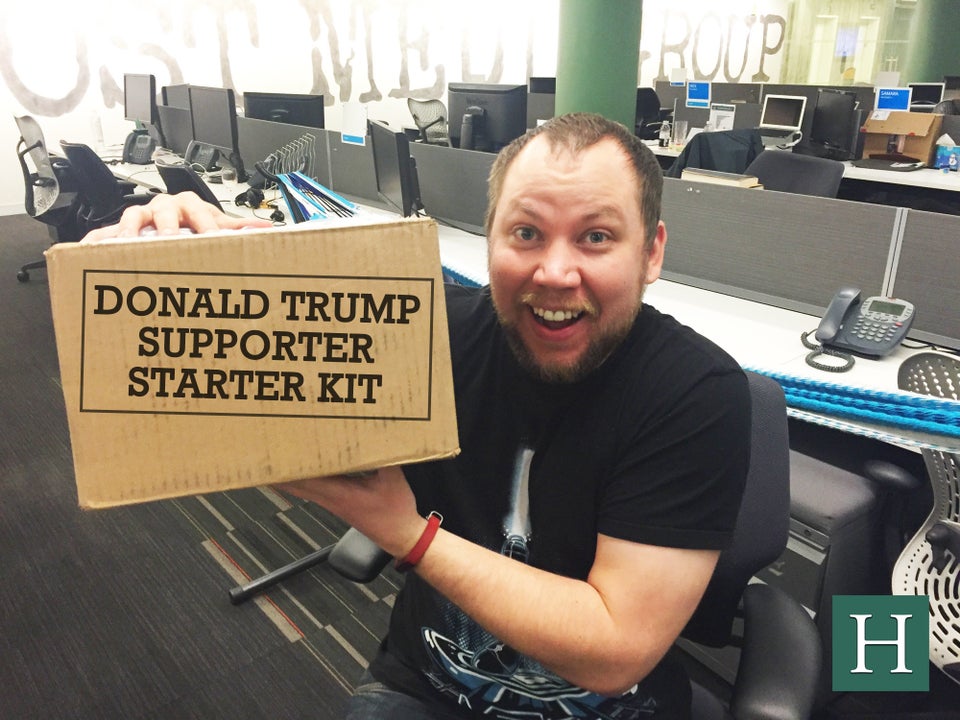 My Donald Trump Supporter Starter Kit Finally Came In The Mail!
Popular in the Community