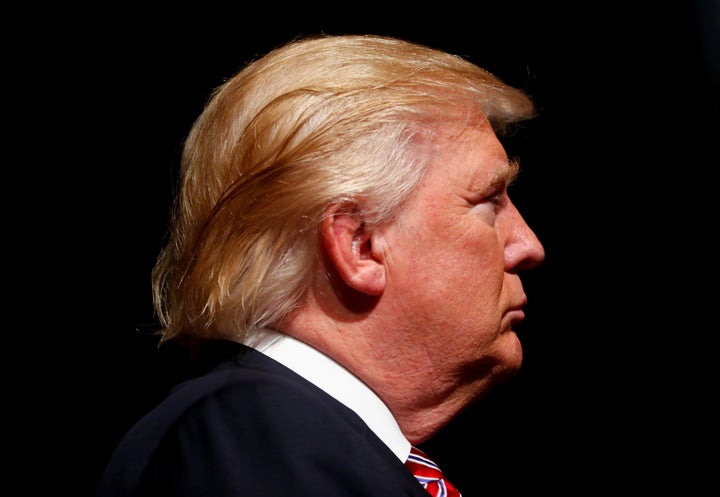 The post-convention pattern is clear: Trump's poll numbers are palpably suffering. And a new Pew Research Center poll might help explain why.
According to Pew, 6 in 10 voters say that their conversations about the 2016 election have focused on candidates' personalities and comments, while only 32 percent say they're talking more about policy positions.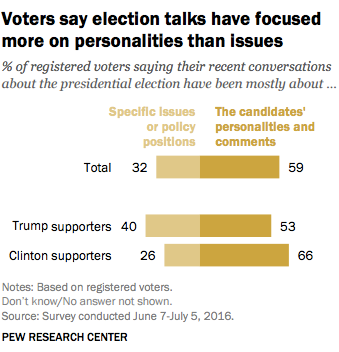 That's not great news for Trump. After all, 67 percent of respondents say the real estate mogul does not have "the kind of personality and temperament it takes to serve effectively as president," according to a ABC News/Washington Post poll released Sunday ― while 6 in 10 respondents say Clinton does.
A Monmouth poll had similar results, finding that 67 percent of registered voters polled believe Trump lacks the right temperament to be president ― up from 61 percent in July. Once again, Clinton's numbers show the exact opposite: Sixty-one percent say she does have the right temperament to be president, up nine percent from July.
The ABC News/Washington Post and Monmouth polls are particularly significant in light of the Pew study ― perception of a candidate's personality and temperament matters to voters.
Trump campaign chairman Paul Manafort says the real estate mogul is now attempting to "pivot" his campaign strategy (again) and start focusing on policy. The success of that reorientation remains to be seen.
Popular in the Community