But his latest gaffe caused much mirth online after he mistakenly tweeted "text massages" instead of "text messages" in this Saturday morning rant against the FBI: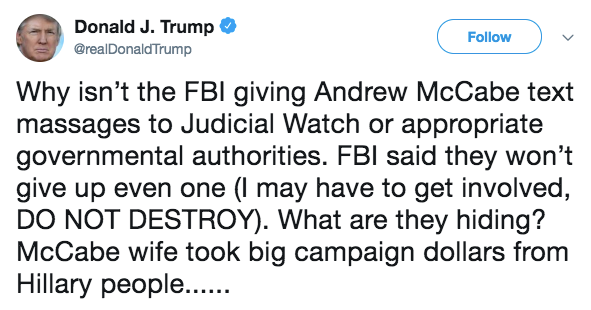 The tweet was deleted after around 30 minutes of being online. It was replaced, along with a subsequent one, with these posts:
Trump also incorrectly wrote "it's" instead of "its" in his second post.
In the tweets, Trump demanded the FBI turn over files on its former Deputy Director Andrew McCabe to conservative activist group Judicial Watch.
But, perhaps unsurprisingly, it was his glaring spelling error that attracted much of the initial attention online:
Popular in the Community