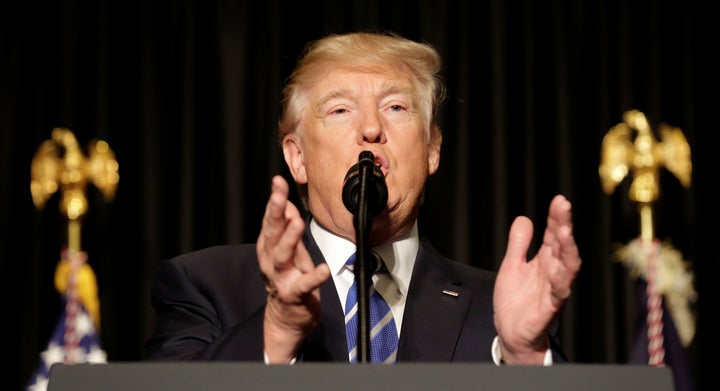 President Donald Trump said Wednesday that he would like to help create a world where children are afforded equal opportunities, no matter where they happen to grow up. 
"Whether a child lives in Detroit, Chicago, Baltimore or anywhere in our country, he or she has the right to grow up in safety and in peace. No one in America should be punished because of the city where he or she is born," Trump said during a speech at a law enforcement conference in Washington, D.C. "Every child in America should be able to play outside without fear, walk home without danger and attend a school without being worried about drugs or gangs or violence."
"So many lives and so many people have been cut short, their potential, their life has been cut short," he added. "So much potential has been sidelined, and so many dreams have been shattered and broken, totally broken."
Trump, however, is undercutting that dream for children around the world with his refugee and travel ban. By blocking children from fleeing dangerous and desperate conditions ― that they had no hand in creating ― in search of a better life in America, he is helping to ensure that they are essentially "punished because of the city" where they are born.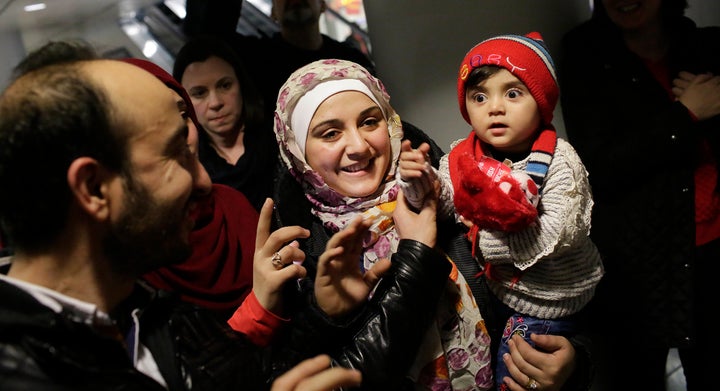 One such person affected by Trump's ban was Fatemah Reshad, a 4-month-old baby from Iran in need of a life-saving heart operation. Her family previously had an appointment to get a visa to travel to the United States for the procedure, but it was canceled after Trump's executive order. 
Another child affected by Trump's policy was a 2-year-old Iraqi boy named Dilbireen Muhsin, who was badly burned after a heater exploded in the refugee camp where he was staying.
Before the election, he and his father traveled to the United States for surgery. Dilbreen continued to stay with a family in Michigan, while his father went back to Iraq to be with his wife, who was having their second child. As of Sunday, according to CNN, the family has not been able to secure visas to travel to the United States, and they are concerned they may be separated from their son or that Dilbreen may have to return to Iraq without the additional surgeries he needs.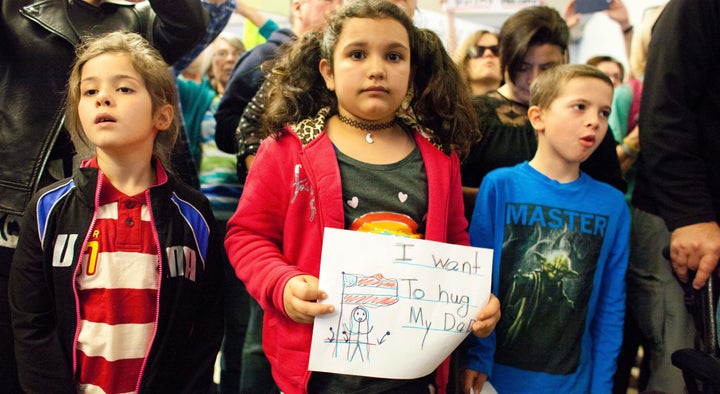 Trump's ban is currently not in effect after a district judge in Seattle temporarily put it on hold. On Tuesday, the 9th U.S. Circuit Court of Appeals heard arguments on whether the ban is constitutional. A ruling is expected this week.
Want more updates from Amanda Terkel? Sign up for her newsletter, Piping Hot Truth, here.
REAL LIFE. REAL NEWS. REAL VOICES.
Help us tell more of the stories that matter from voices that too often remain unheard.
BEFORE YOU GO
PHOTO GALLERY
Families Reunited After Travel Ban Lifted