President Donald Trump on Saturday again recited the lyrics to a song called "The Snake" to back up his argument against keeping certain people out of the United States.
At a rally in Pennsylvania, the president dedicated the reading to Homeland Security Secretary John Kelly, as well as Border Patrol and Immigration and Customs Enforcement agents.
The lyrics tell the story of a woman who finds a snake and takes it into her home, only to later be bitten. Singer-songwriter and social activist Oscar Brown Jr. wrote the piece in 1963, and soul singer Al Wilson released a song using the verses in 1968.
Trump often recited "The Snake" during his presidential campaign. But in March 2016, the Chicago Tribune reported Brown's family had asked Trump to stop reading the work at his rallies.
"If Dad were alive, he would've ripped (Trump) with a great poem in rebuttal," Brown's daughter Maggie told the Tribune. "Not only a poem and a song, but an essay and everything else."
Trump often cited the lyrics during talks about immigration and the refugee crisis to back up his claims that allowing refugees into the U.S. could open the borders to terrorists.
Before You Go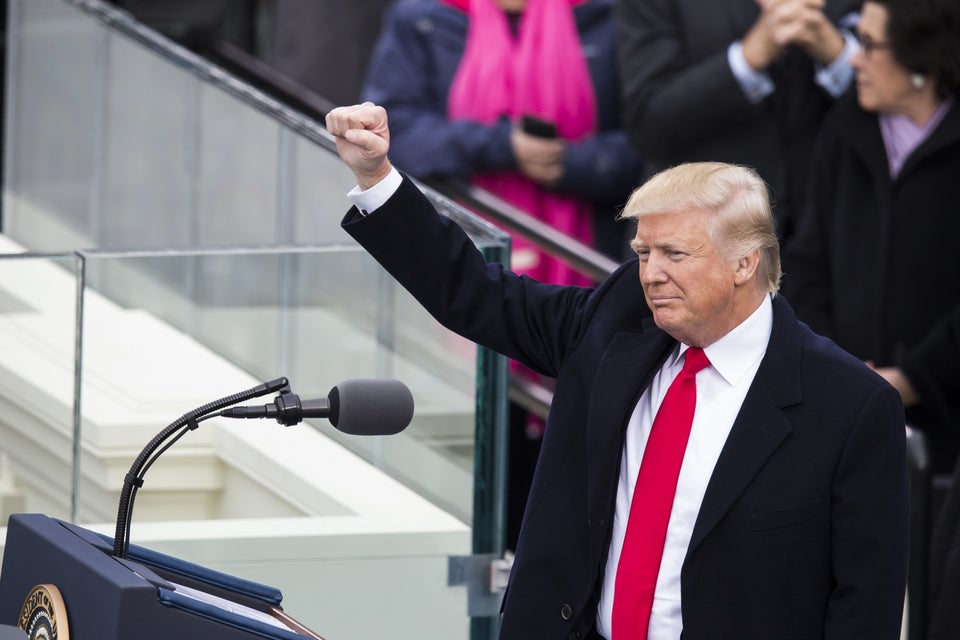 Best Photos From Trump's First 100 Days
Popular in the Community