WASHINGTON -- Top Republican strategists this past week have stepped up a frantic effort to lay the groundwork for a third-party presidential run, even as elected officials within the party begin to make their peace with Donald Trump.
The effort is admittedly a long shot, according to aides directly involved in it. But they insist it's not as impossible as some members of the GOP and the press perceive it to be. In particular, these aides have begun exploring the idea of suing states over their deadlines for ballot access so they can be afforded more time to field a candidate and gather signatures. Additionally, they are discussing the possibility of launching an entirely new political party rather than latching onto an existing one, since doing so would provide easier passageways for getting on the ballot.
"The ballot deadlines are doable, avoidable or hackable," said Rick Wilson, a longtime Republican operative who has turned his Twitter feed into a loathe-fest of Donald Trump.
"This is real. There is an actual pathway here," he said. "I think we will know in the next week to 10 days [if this can work], and I think the probability is higher than most people think."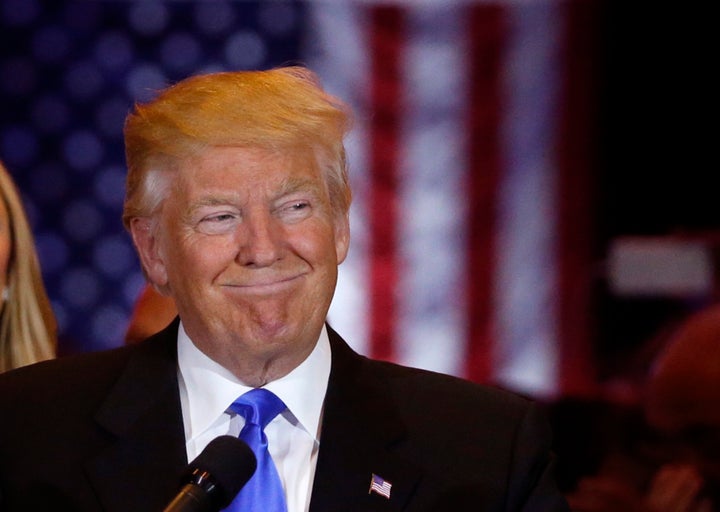 Talk of a third-party run has been percolating for weeks, if not months -- the volume of it directly correlated to the likelihood of a Trump victory -- with the idea being that such a bid could deny both Trump and Hillary Clinton the 270 electoral college votes needed to win (a real long shot) and/or bring Republican voters disaffected by Trump's candidacy out to the polls (more feasible). But it's always been tempered by real-world restrictions.
The deadline to appear on the ballot in Texas passed just this Monday, meaning the Lone Star State's 38 electoral votes are likely out of the picture, absent a successful lawsuit. In addition, between today and the end of June, at least three other states — Illinois, Indiana and North Carolina -- have deadlines, accounting for an additional 34 electoral votes (North Carolina's deadline being the soonest). After June, a third-party candidate would face more and more deadlines for appearing on the ballot -- a task made more difficult due to the patchwork of complex rules and regulations concerning ballot access across the country.
"I don't know whether someone can get on in all 50 states and D.C. But I think it's still possible to get on enough states through petitioning, to capture 270 electoral votes. I think it's more than a theoretical possibility," said Matt Sawyer, a Dallas-based ballot access specialist who was involved in an effort to draft U.S. Marine Corps Gen. James Mattis into the race.
Trump's emergence as the Republican Party's presumptive nominee this past week has added urgency to the effort. Joel Searby, a Republican strategist who is directly involved in coordinating a third-party run, said that offers to help from fellow Republicans have amplified in recent days. "That would be putting it mildly," he said.
Donors have pledged money; operatives have said they'd help with door knocking and signature gathering; and, most intriguingly, Republican lawyers have volunteered free legal assistance.
"I know for a fact that legal challenges are being discussed and prepared for in both [Texas and North Carolina] by folks who would want to make sure there is a path," Searby said.
Operatives involved with a prospective third-party run believe there is valuable precedent for contesting ballot access laws. During the 1980 presidential campaign, former Illinois Rep. John B. Anderson had sought the Republican presidential nomination before dropping out and declaring his intention to run as an independent candidate. He had already missed deadlines to file to appear on the ballot in five states -- but he circulated petitions for signatures there anyway. In July and August of 1980, he successfully sued to get on the ballot in all five states.
Of course, in order to successfully contest ballot access in court, one must have standing to sue. And without a candidate in the race, anti-Trump forces would be hard-pressed to show a judge how a personal legal interest has been invaded by the defendant.
"Each day that passes makes a third-party run harder," said Rick Hasen, an elections law expert who teaches at the University of California, Irvine. "Collecting signatures in states takes time and considerable effort. And as state deadlines pass, it becomes necessary to try to sue in court to get deadlines extended. It would not be easy."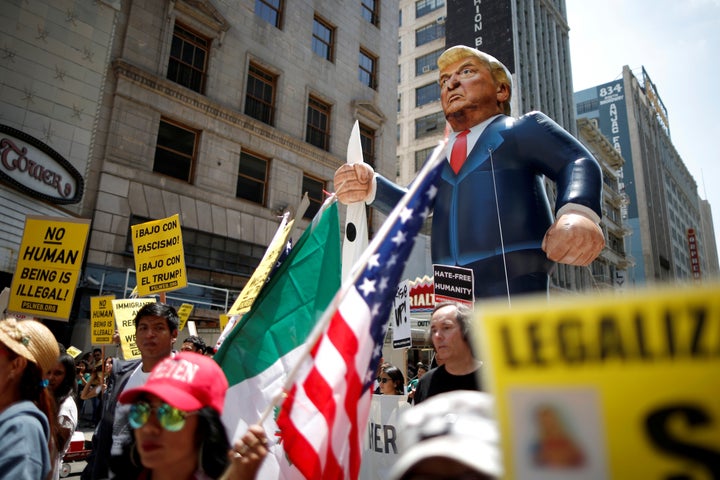 Indeed, Wilson freely admits that one of the biggest hurdles facing the third-party, #NeverTrump movement right now is actually finding a formal leader. And one of the reasons it's proving so difficult is the intense sociopolitical pressure that such a person would have to confront.
"Trump is such an asshole, and the people who surround him and his troll army and all this other stuff, they are aggressively dickish to all other forms of human life. So that's clearly in some people's head spaces," Wilson said. "We are looking at other political figures and business figures now. That is where we are focusing our efforts. But it's a tough hill to climb."
Should an actual candidate emerge, he or she would have to decide which party should serve as their banner. While clear options already exist, one available avenue would be simply to start from scratch with a new party (perhaps even named the #NeverTrump Party). In some states, the requirements for appearing on the ballot are less stringent for a candidate of a new party than they are for independent candidates. In Florida, for example, all a party must do to appear on the ballot is submit to the state elections office a list of names and addresses of 29 party officers, including members of its executive committee, and a copy of its constitution. Independent candidates, by contrast, must submit 119,316 signatures no later than July 15 -- an effort that would take considerable time and resources.
That's exactly what Ralph Nader did during the 2008 presidential campaign, when he failed to get on the ballot as an independent in some states. In New Mexico, for example, Nader got on the ballot under the Independent Party, which was made up of his supporters, by submitting one-sixth of the number of signatures normally required of an independent candidate.
"These laws are a mess, they're completely irrational," said ballot access expert Richard Winger.
Searby was notably coy when asked if a full-on new political party was in the works. "There is no doubt that there are big questions about the future of party politics in America and those questions will be actively researched and discussed," he emailed. But Wilson suggested that the anti-Trump forces would explore different party affiliations in different states, should they need to scramble for ballot access.
First, however, they must convince the rest of the party that it's worth the time and commitment and the potential fissure with pro-Trump forces. In a reflection of the dire straits the #NeverTrump movement finds itself in, Sen. Ted Cruz, the party's second-place vote-getter, appeared unconvinced of a last minute third-party bid to deny Trump the presidency.
"I don't think that's very likely," Cruz said Tuesday. "It's always talked about, I don't think it's something that's likely to happen."
Before You Go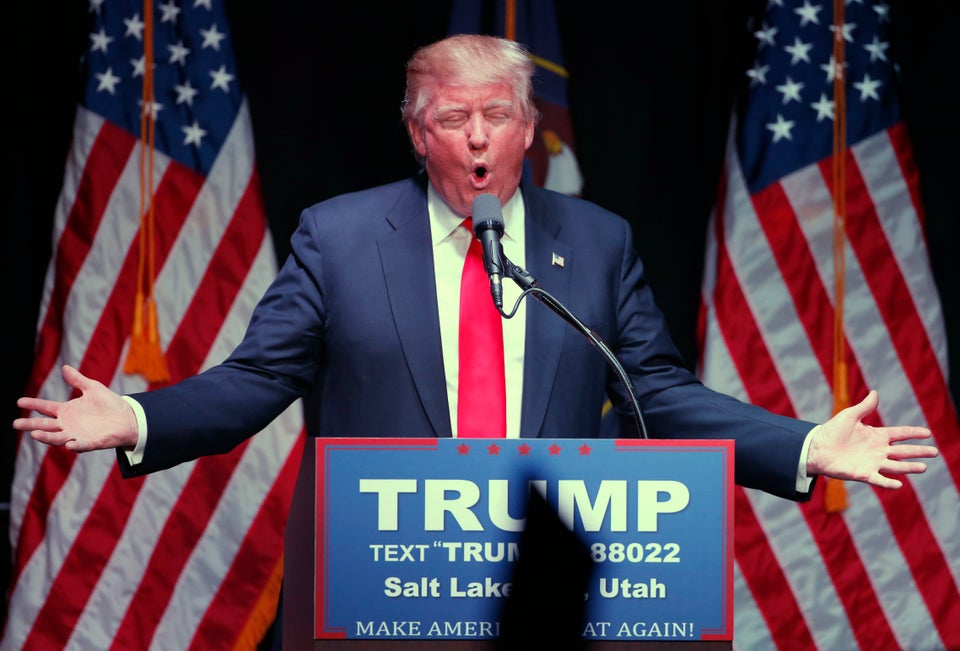 Scenes Of Hate At Donald Trump Rallies
Popular in the Community