NEW YORK -- Donald Trump signed a pledge on Thursday to back the Republican presidential nominee and not to run as an independent should he not win the party's nomination.
Trump, who is leading the Republican field, refused to rule out a third-party bid during the Aug. 6 Republican debate, but has been telling party brass that he would not run as an independent, The Huffington Post reported last week. He would have been required to sign a similar pledge if he wanted to appear on the ballot in the Republican primary in South Carolina, one of the first in the country.
Trump announced that he had signed the pledge after meeting with Republican National Committee Chair Reince Priebus at Trump Tower in New York Thursday afternoon. The RNC is pushing for all the Republican presidential candidates to sign the pledge, Politico reported.
"I have signed the pledge," Trump said, noting that he felt he had been treated fairly by the Republican party. ""I will be totally pledging my allegiance to Republican party and to the conservative principles for which it stands."
Trump insisted on Thursday that would not be the case.
"I have no intention of changing my mind," he said.
I, _______, affirm that if I do not win the 2016 Republican nomination for President of the United States I will endorse the 2016 Republican presidential nominee, regardless of who it is.

I further pledge that I will not seek to run as an independent or write-in candidate nor will I seek to accept the nomination for president of any other party.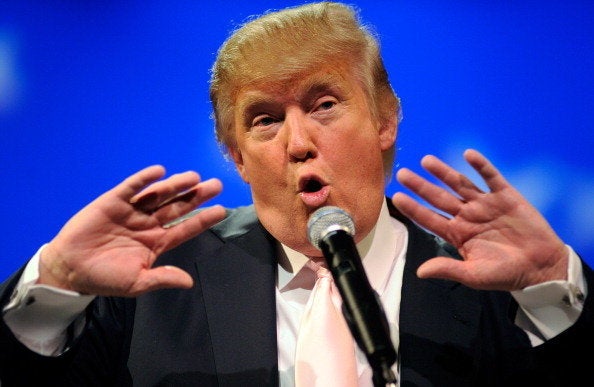 The Faces of Donald Trump
Popular in the Community