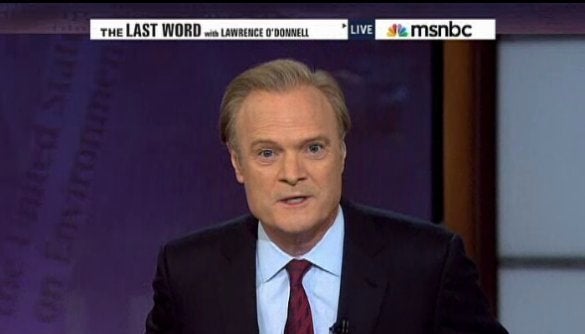 The feud between Lawrence O'Donnell and Donald Trump (Twittergate?) continues — and it just got serious.
Trump threatened to sue O'Donnell on Wednesday for what he said were "many false statements" the MSNBC host made about the self-proclaimed billionaire on his Tuesday night show.
O'Donnell and Trump's twitter feud erupted this week. O'Donnell took to his show Wednesday night to respond to the threatening tweet.
"Donald Trump could never sue me," O'Donnell said in a still, serious voice that was vaguely reminiscent of Don Corleone ordering the murder of his enemies. It was a little chilling, in a melodramatic sort of way. O'Donnell announced that he knew Trump's "big secret," and that Trump "knows he knows his big secret."
O'Donnell was referring to the fact that, according to him, Trump lied about his wealth and was not really a billionaire. "He can't afford to sue me," he said fiercely.
Watch O'Donnell's response to Trump below and scroll down for a slideshow of the entire twitter feud.
WATCH:
Related
Popular in the Community