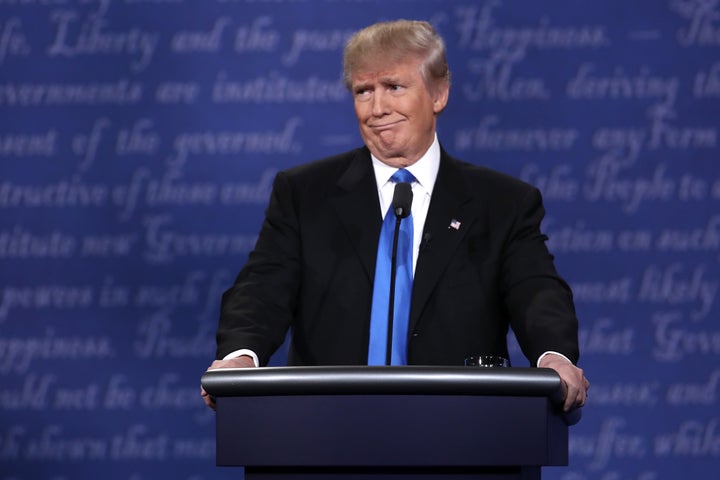 With just two days to go before his presidential inauguration, Donald Trump is finally focusing in on the issues that matter: "Today" show ratings. 
On Wednesday morning, the president-elect sent out a tweet proclaiming that the "Today" show, which airs on the "biased" NBC network, is doing "badly."
Per his penchant for ending his claims on a climactic and exclamatory fragment, he tacked on "Little credibility!" to the end of his remark.
The problem is, NBC's "Today" show just had its best month in some time. The long-running show bested its primary competitor, ABC's "Good Morning America," in the ratings department in December for the first time in four-plus years, excluding periods during the Olympics, a fact pointed out by MSNBC's Kyle Griffin on Wednesday morning.
The Associated Press announced at the end of December that the "resurgent" "Today" show pulled in an average of 4.79 million views in December, eclipsing the 4.69 million that "Good Morning America" cobbled together, according to Nielsen. The outlet deemed it a "ratings milestone."

The show did struggle in the four-and-a-half years since beloved host Ann Curry left, but right now, the very moment Trump has proclaimed that the "Today" show is yesterday's news, it is becoming today's.
"It's been an extraordinary year, and I couldn't be more proud of our team, both on-air and off," Noah Oppenheim, NBC News senior vice president and the executive in charge of "Today," said last month. 
People have continued to search Google for the "Today" show at fairly consistent rates since 2004, as well.
Trump, who remains an executive producer on NBC's "Celebrity Apprentice," has repeatedly attacked the network since he was elected president in November, taking issue with NBC News and "Saturday Night Live" on top of the "Today" show.
"Grab 'em by the pussy," the president-elect added. 
BEFORE YOU GO
PHOTO GALLERY
Donald Trump Over The Years