Hundreds rallied in front of the U.S. Army Career Center in Times Square as trans activists and allies blasted the president's discriminatory policy proposal, which he announced in a series of tweets early Wednesday morning.
Tanya Walker, a trans woman and U.S. Army veteran, said she was "appalled" by Trump's tweets, and led the crowd in chanting "Shame! Shame! Shame!"
″It is our duty to fight," Walker told the crowd. "It is our duty to win. We must love each other and protect each other."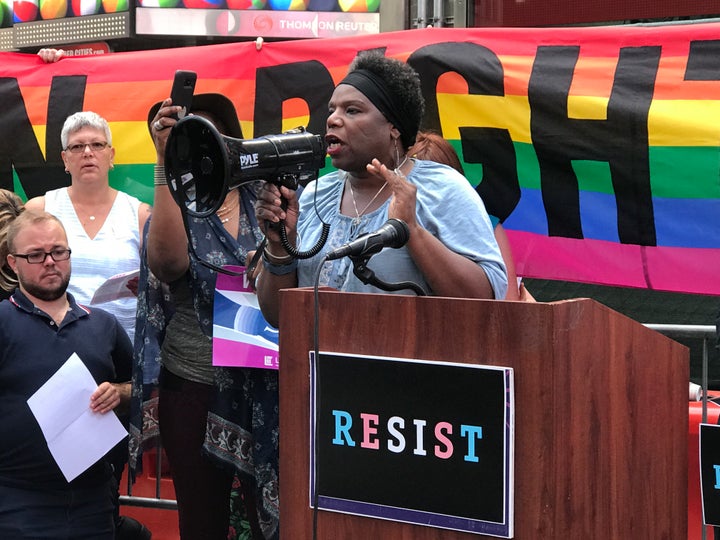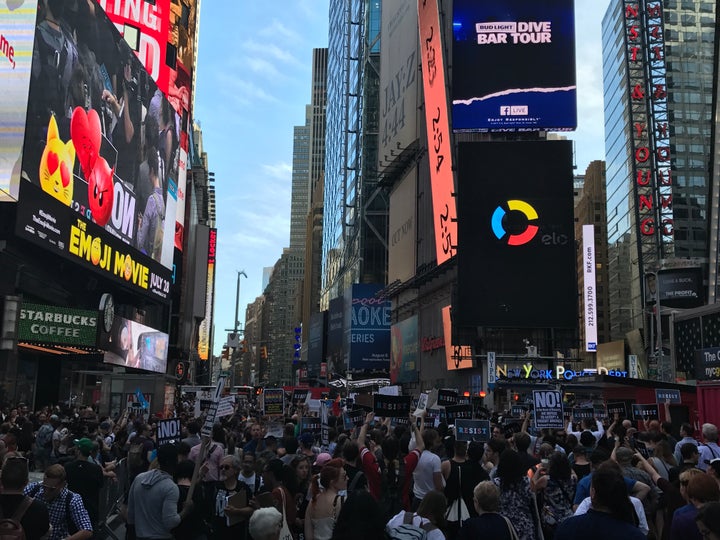 The ban would reverse an Obama-era policy that allowed transgender people to openly serve in the country's armed forces. The policy would affect thousands of transgender people actively serving in the U.S. military.
Jacqueline Swannick, a trans woman and former Army medic, joined protesters demonstrating against the proposed ban on Wednesday.
"Transgender people should be able to serve just like everyone," Swannick, 53, told HuffPost. "It sends a very bad message that we're not equal to other Americans."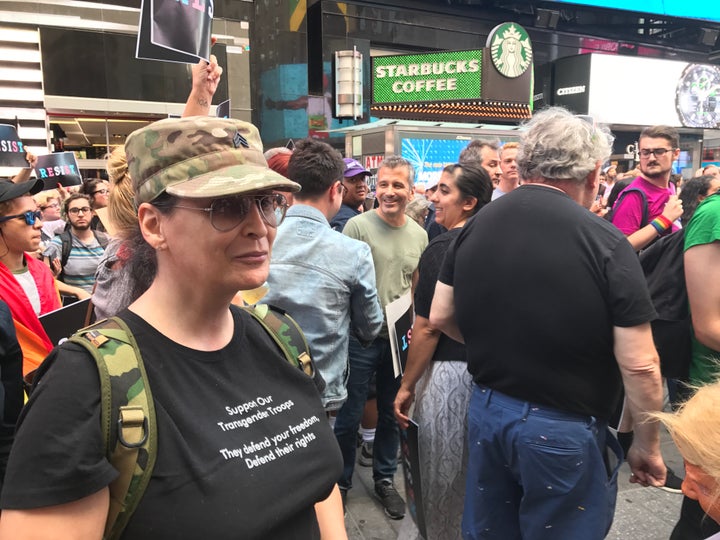 Swannick, who wasn't openly trans during her time in the military, said she wasn't shocked by Trump's tweets Wednesday morning given his past seemingly discriminatory policies, such as the travel ban on several predominantly Muslim countries.
"It's Donald Trump so I wasn't surprised," Swannick said about the president's tweets. "I just hoped that it wasn't going to happen. ... I hope it's not going to be dangerous for our troops that are now serving in harm's way."
The rally was hosted by LGBTQ advocacy group Equality NY and sponsored by dozens of other human rights groups, as well as several local politicians.
"These are disgraceful words to use to describe the heroism and bravery of soldiers who have the courage to serve and defend our nation in the military!" organizers wrote on the event's Facebook page. "This is one more example of Trump's anti-trans agenda. We must resist."
Several other cities, including San Francisco and Portland, also hosted "emergency" marches to protest the proposed ban.
Before You Go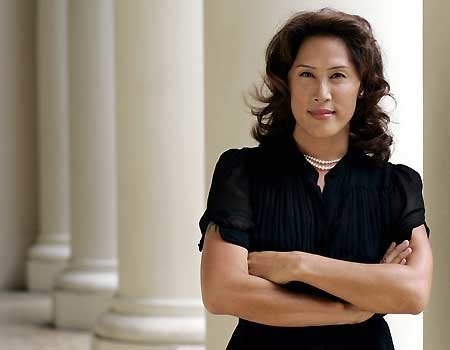 48 Transgender Pioneers
Popular in the Community